Hurghada is a coastal resort town that stretches about 40 km along the coast of Egypt's
Red Sea
. Although it started as a small fishing site, it became the central spot for tourists who seek to experience scuba diving and to have some snorkeling excursions. Hurghada is rich with many restaurants, bars, nightclubs and its old town El-Dahar is the home to the wonderful traditional Egyptians coffee shops & souks. If you are looking for a holiday full of meditation, enjoyment, and fun, then Hurghada must be your targeted destination. In Hurghada, you will find the best luxury hotels where you will find all of the amenities starting from having the private rooms that will allow you to have the best possible accommodation as most of the hotels have their own private swimming Pools, incredible facilities that we are all looking for. Nevertheless, there will be still something missing as you will need to visit the terrific pharaonic attractions in the different Egyptian cities, and now we will talk about 
how to discover Egypt while being in Hurghada
. There are some wonderful destinations that are considered the best to the majority of tourists all around the world and here are some of the most unparalleled cities and the great attractions that you can visit there:
Cairo the Captial of Egypt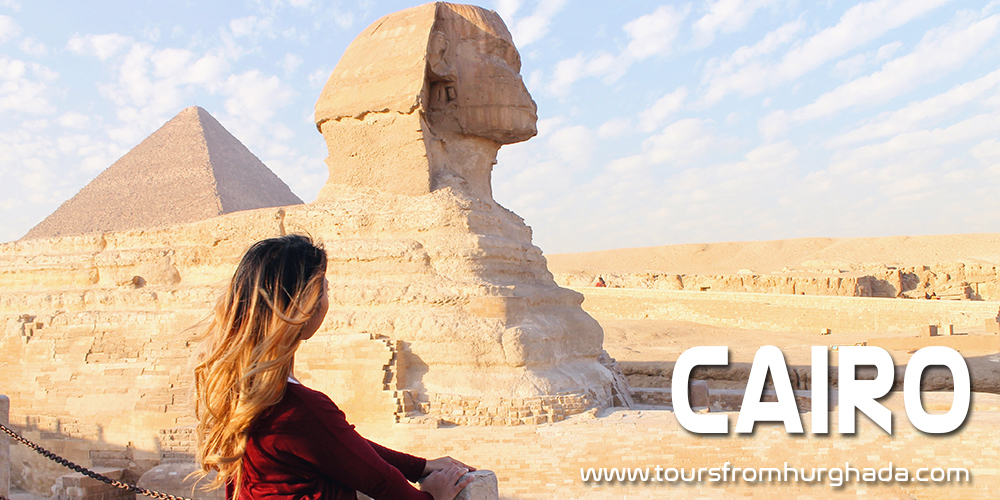 Cairo is the City of a Thousand Minarets that should be on the top of your travel list as it has some of the most impressive and breathtaking highlights. You can head to Cairo from Hurghada through two ways, either to take a direct plane from Hurghada International Airport to Cairo International Airport and it usually takes only one hour to reach Cairo or if you don't like flights or if you want something that really suits your budget, then you can go to Cairo from Hurghada through a car that usually takes only 4 hours to discover the Egyptian desert and the wonderful places in between. Upon your arrival in Cairo, you'll find plenty of some of the most remarkable landmarks starting from the fascinating Giza pyramids Complex that has inside some of the most visited attractions left by the ancient pharaohs. The Complex has inside the amazing Giza Pyramids that were built to commemorate the life of great ancient Egyptian dynasty with the guardian Sphinx that has a mythical epic of struggle and of course you can't miss the outstanding Valley Temple that witnessed some of the incredible mummification processes of the mummies of the ancient kings. There are also some of the best Coptic & Islamic attractions that attract tourists who seek for religion tourism to know all about the important religious places in ancient & Modern Egypt and among those places are the Hanging Church, Abu Serga Church, Ben Ezra Synagogue, Mohamed Ali Mosque, Salah El-Din Citadel, Khan El-Khalili Bazaar, El-Refaii Mosque, in addition to other interesting places that can't be missed including the great Egyptian Museum that hosts a large number of antiques that will tell you more information about the life of the great pharaohs plus other sites that you can visit all of them while being in the beautiful city of Hurghada.
Luxor the Ancient City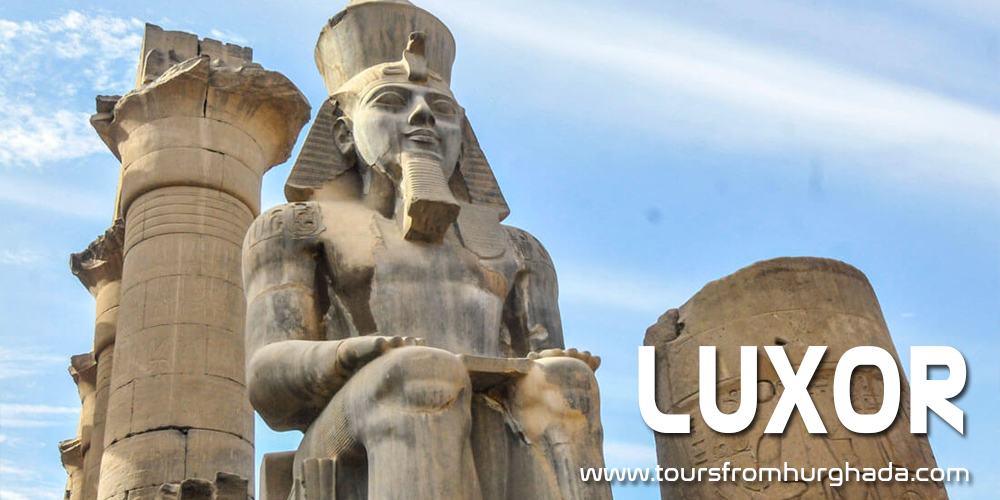 The beautiful city that was built over the ruins of the ancient "Thebes" that was once the capital of Egypt and really contained what we can call the heart of Egypt. It contains inside the best-preserved tombs & temples of the Ancients on both of its east & west banks. You will be able to visit there the incredible temples of Luxor, Karnak, Hatshepsut, Dandara, Abydos, in addition to some attractive monuments that can't be missed including Valley of the Kings "that has the tombs of Egypt's pharaohs just like Tutankhamun, Seti I, and Hatshepsut", Colossi of Memnon, the twin statues of king Amenhotep III, and many other attractions that you can head to including the incredible Luxor Temple. You can easily head to Luxor from Hurghada through taking a car that usually takes 3 hours to reach the land of Luxor and you won't have to spend a night in Luxor as you can return to your hotel in Hurghada and visit a lot of the previously mentioned sites in Luxor.
Aswan the Nubian City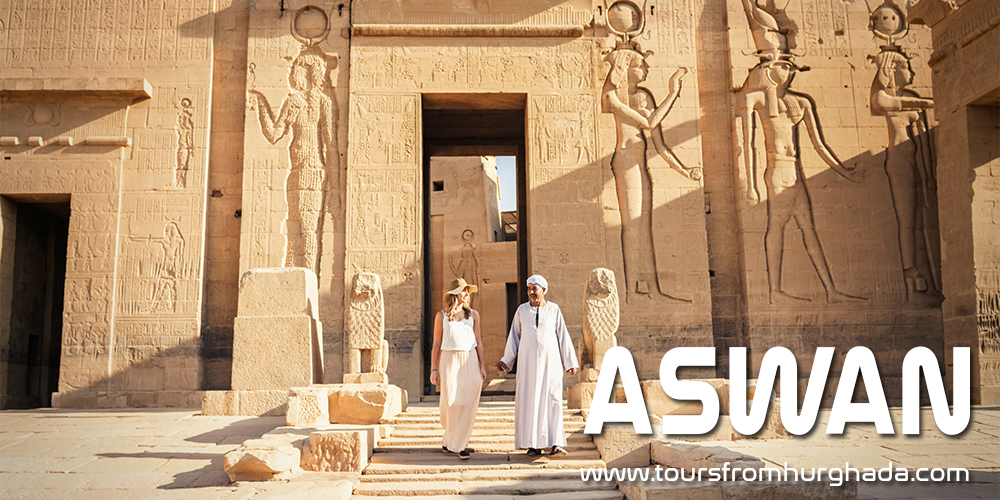 Aswan is another amazing Egyptian city that is known to be a Nubian city that hosts the best monumental attractions & landmarks and can't be missed while spending your holiday in Hurghada. There are many ways to head to Aswan from Hurghada, the first option is to be transferred from your hotel in Hurghada to the train station to catch a train to Qena and then get a car to head to Aswan and the second option is to be transferred to Luxor by a car and then get a direct train from Luxor to Aswan. Both transfers are available all the time so that you enjoy your stay at the most. In Aswan, you will have the ability to visit a lot of amazing places including The High Dam, the Unfinished Obelisk, Philae Temple, the astonishing Abu Simbel Temples, Kom Ombo & Edfu Temples. There are other places in Aswan that you may want to head to including the beautiful Nubian Village, where you can do some shopping and take some beautiful photos with the crocodiles and you can also pack your bag and head in an expedition to the Nubian Museum to discover some of the ancient artifacts.
Discover Egypt While Being in Hurghada With Nile Cruise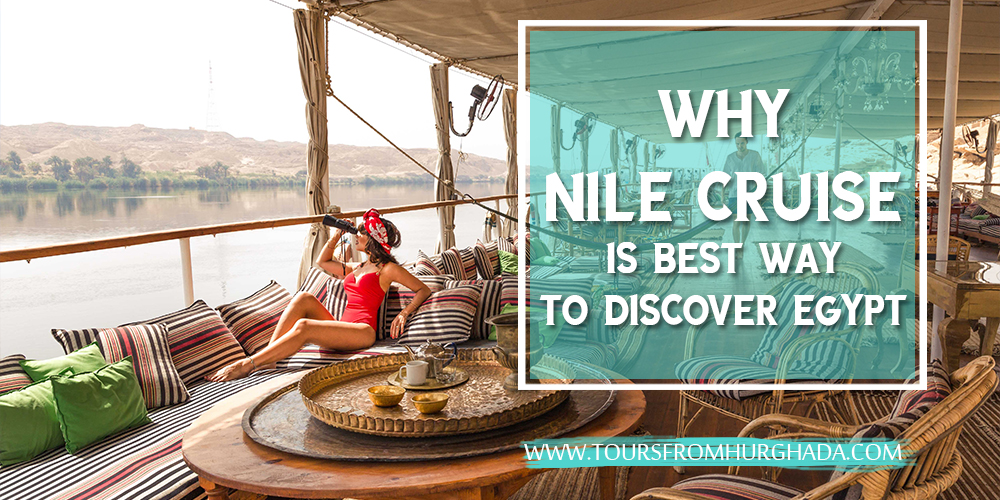 There is another way that you can have in order to discover Egypt while being in Hurghada which is boarding a Nile Cruise. One may wonder what he can do on the board of a Nile Cruise!! We will answer such a question by saying that Egypt is the only country that offers such a unique activity to sail in the Nile River & to discover some of the majestic Egyptian landmarks. On the board of a Nile Cruise, you will have different opportunities to witness some of the different Egyptian activities including attending the beautiful Tannoura shows on the board and listening to some Egyptian songs plus having the whole services that you may need through your accommodation. You will start a sailing adventure to some of the greatest monuments in Luxor & Aswan and what is in between and such a venture may take 4 or 5 days so if you want to have a cultural tour while being in Hurghada, you definitely will want to book a Nile Cruise tour.
Hurghada Holiday Packages & Excursions
If you planning to spend your next holiday in Hurghada through Christmas or any time along the year, then our Hurghada holiday packages are your key to enjoy a fabulous holiday in Hurghada which well organized and mixed with the best day tours to the top attractions in Egypt. Also, there are other options which are, if you plan to enjoy a day tour or excursions in or from Hurghada, then our Hurghada excursions are the best choice to spend the best day tour from Hurghada to the immortal cities of Cairo, Luxor, and Aswan through our listed excursions.