Responsible Travel
On this page, we will showcase our mission statement and shed some light on all our various responsibilities.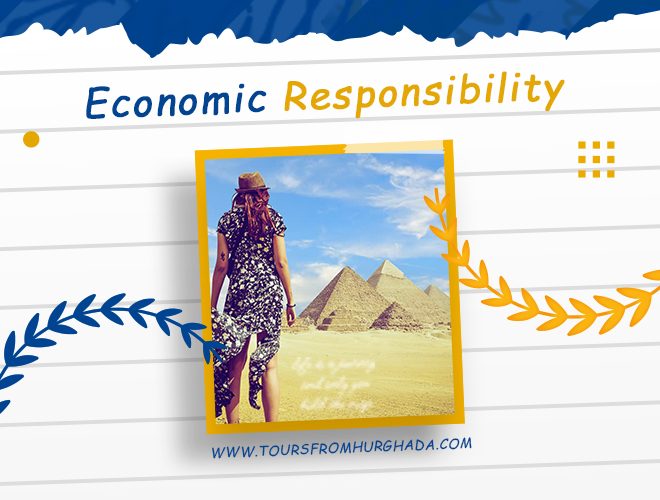 Economic Responsibility
All our tours are customized and fully operated by a number of highly skilled and professional tour operators, drivers, and tour guides who will make sure all our requests are met and everyone is enjoying their time in Egypt.
Every hotel and restaurant found in the tour itinerary is owned locally.
All of our staff are highly trained with years of experience, they are skilled in a number of languages, have a high level of emotional intelligence, are great leaders, and know every aspect of the tourism field in Egypt.
All the tours in Egypt will include a visit to a number of local markets such as Khan El Khalili Bazaar plus a number of souks found in both Aswan and Luxor.
All our Customers are very encouraged to buy a number of handmade handicrafts and replicas of ancient artifacts such as silver and gold souvenirs, perfumes, Egyptian cotton clothes, and many more.

Environmental Responsibility
All the various attractions and artifacts of Egypt are meant to be preserved and protected at all times.
All our staff is not allowed to smoke at any time of the tour.
Tours from Hurghada support the concept of eco-system as we always deal with eco-friendly resorts and hotels in Dahab, Marsa Alam, and Bahariya Oasis.
All modern air-conditioned vehicles possess a friendly environmental exhaust system.
All the diving instructors will work on preserving Egypt's coral reef system and we advise all divers to not damage the underwater ecosystem in any shape or form.
There is a weekly meeting that takes place every week with all the different department managers to make sure tours from Hurghada has a positive impact on the environment, to the point that we encourage all our drivers to reduce the noise pollution as much as possible plus dispose of trash in a safe manner.
Tours from Hurghada accept all suggestions from all guests to advance all our environmental services of us.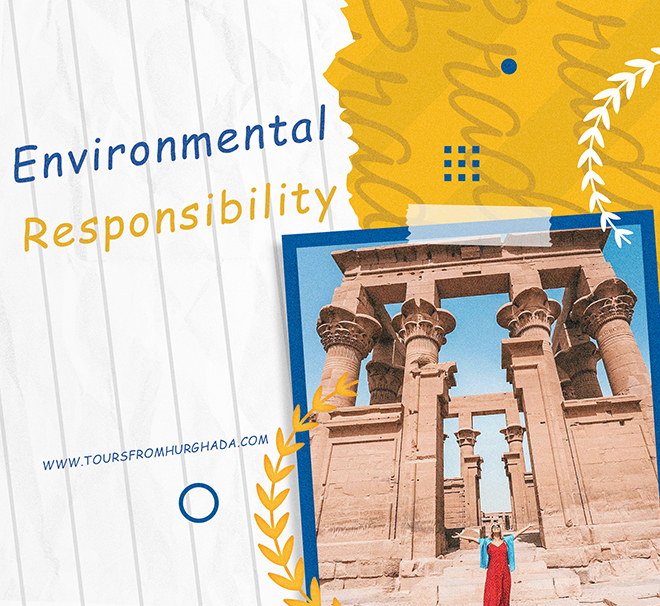 Social Responsibility
Tours from Hurghada will offer all travelers with necessary information about the customs, traditions, and habits of Egypt before their arrival.
Tours from Hurghada has vast experience in customizing the most relaxing handicapped tours.
Tours from Hurghada's very diverse staff have strong experience in the Egyptian tourism field and the client's relations.
Tours from Hurghada make frequent donations to a number of charitable foundations.