Privacy Policy
"Tours From Hurghada" was established on the foundation of constructing the best travel and vacation experience for all our customers from all over the world. All our day trips, excursions & tour packages are personalized and customized according to the personal budgets and desires of all our clients while providing the most incredible and profound standards of professionalism and quality to provide all our clients with the most memorable experience among the most majestic attractions in Egypt.
We understand that choosing us is a great responsibility and we value the trust of all our clients to create the vacation of their dream. Our main target is to an environment for all our clients to make Egypt feel like a second home that is ready to accept them at any time. One of our core foundations is our commitment and strong will to manage all the tours in total excellence and professionalism from start to finish.
The protection of our client and their personal information are a key part of providing the most ideal level of honesty, confidentiality, and total privacy. From the moment any of our clients contact us, use our website, and read this page, it will be automatically noted that he, she, or they have accepted all our privacy policies.

The Collected Information From You
-The Credit/Debit cards details and all personal information will be deleted after the end of the tour.
-Our website policies terms & conditions are in a state of alteration and upgrading to match the highest standards. We highly recommend all our customers read this page to know all the measures taken to maintain their privacy during their time in Egypt.

How Your Information is Protected
Our website will seek to provide all our clients with the most ideal experience of security and safety as we seek to male all the information and transaction are secured to the most extreme level. We use all the possible resources from administrative to physical security, to cyber security measures to guarantee the safety of all the information.
Our website uses the latest intrusion detection systems and protection software to prevent any form of a hack or shutdown or the leak of your information to any unauthorized individuals from our system.
Our staff will be the ones that have access to handle your account to maintain the safety and privacy of your vital information. All of your personal information will be totally encrypted when transmitted across our system and our staff to guarantee their safety as strongly as possible.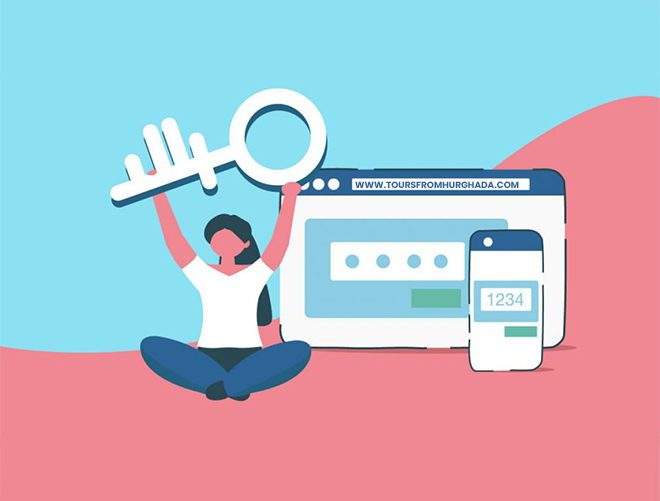 External Links
If you linked our website to another, keep in mind that these sites don't operate under our privacy policy so we recombined that you read all of their privacy statements to fully understand their procedures for collection, using, and disclosing personal information.