Considered by all to be the true embodiment of the Coptic era and the most famous church ever constructed in the history of ancient
Egypt
.
The hanging church
gained its names due to its abnormal position as it was built on top of a gatehouse of a
4th century BC
southern wall of the
Roman
fortress of
Babylon
and its nave is suspended over the passage.
The hanging church
dates back to the
5rd century AD
and from the
7th century
to the
13th century AD
, it served as the residence and the operating center of the Coptic patriarch and was the witness to many historically crucial events like general elections or religious ceremonies, plus the church was the home of believable miraculous events over the centuries.
The Hanging Church Architecture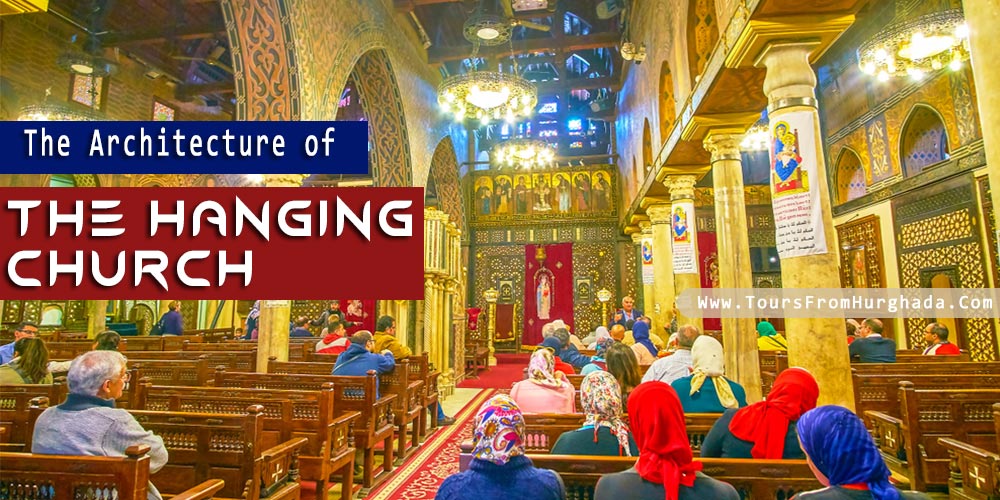 The church was primarily built using logs of palm trees and layers of stones above the fortress of Babylon and also contained a wooden roof in the shape of Noah's ark. It is possibly one of the first churches to be constructed in a basilican style of architectural design. The hanging church is currently 30 ft. above the ground resting on 15 gracile columns. It was enlarged and redesigned various times over the years. The hanging church contains a magical main entrance holding iron gates under a pointed stone arch and two twin bell towers that can be witnessed beyond a narrow courtyard decorated with incredible biblical designs. The hanging church contains 110 enchanting icons representing holy characters in Christianity like Jesus Christ, Virgin Mary, St Peters, John the Baptist, and many archangels like Gabriel and Michael, the oldest icon dates back to the 8th century. The main altar is made of ebony set with ivory and is decorated in adorned Coptic cross designs which date back to the 12th or 13th century. The entire interior of the church is covered with bone and ivory inlaid designs that are influenced by the geometric forms of Islamic art.