The supreme Saladin citadel is Located on the hill of Mokattam near the center of Cairo "The City of thousands of Minarets" on the highest point of a cliff like an eagle keeping its eye on the whole country. Its unique construction gave it a strategic advantage which enables it to offer a magical view of the city. Saladin citadel marks a moment in history in which the name of Egypt soared high in the sky.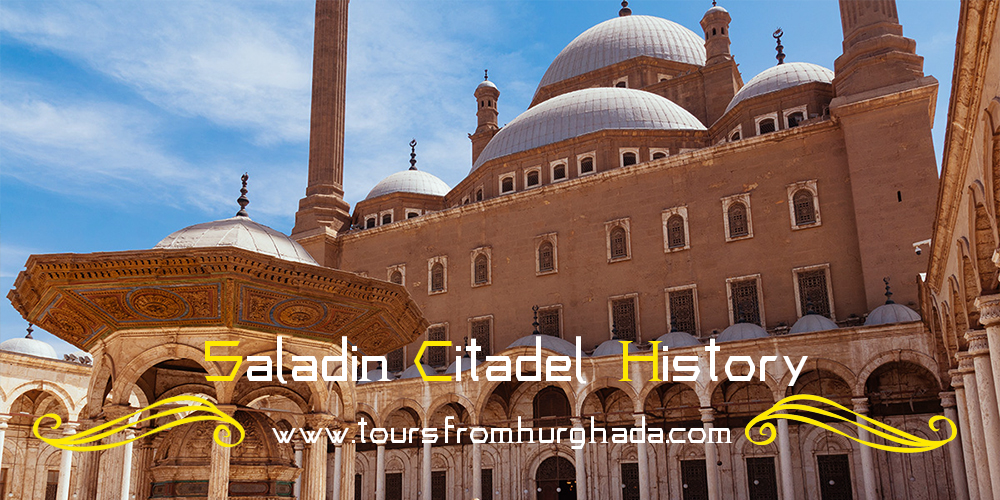 The history of the Saladin citadel is quite vast as it was constructed in 1176 AD by an order from the founder of the Ayyubid dynasty Ruler Salah El Din and completed in 1182 AD during the reign of Al Malek El Kamel. Saladin citadel was built mainly to become a powerful fortress against foreign invaders like mainly the crusaders, and the French invasion led by Napolean Bonaparte in 1798.
Saladin Citadel also became the center of the political life and the ruling ground of the government for 700 years for various dynasties which are the Ayyubids, the Mamluks and the Ottoman Empire until Khedive Ismail moved the headquarters of the government to the newly constructed Abdin Palace in Downtown Cairo during the 1870s.
Construction of Saladin Citadel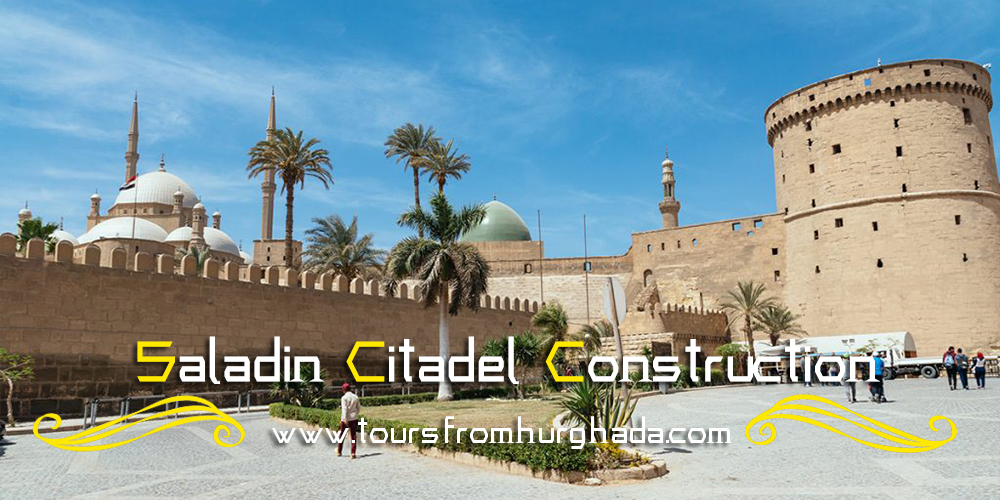 It is believed that Saladin destroyed some small pyramids in Giza to construct the great citadel. The Saladin citadel was remodeled, rebuilt and enlarged countless times through the ages as it looks very different from the original architectural design as most of the noticeable changes came in the 19th century by Mohammed Ali and his dynasty.
Components of Saladin Citadel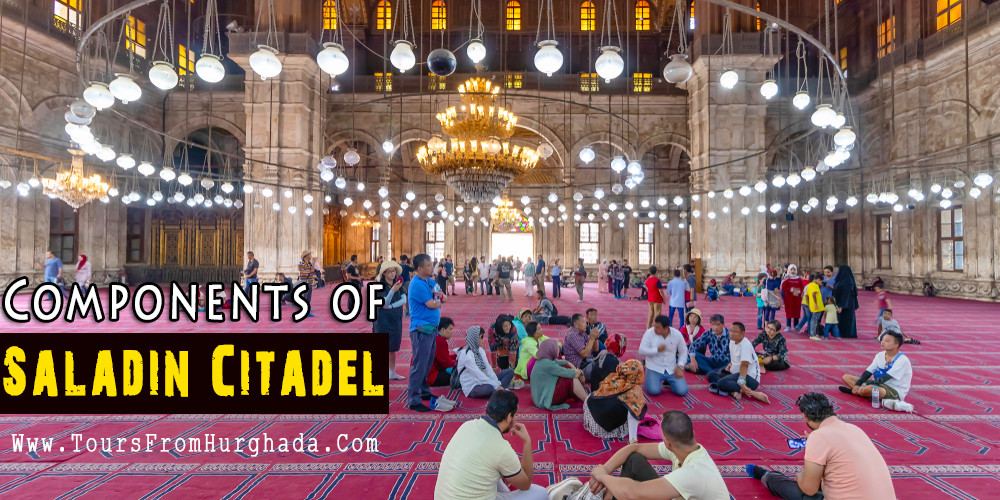 Many constructions were created in Saladin citadel reign like a hall of justice, a national military museum full of an arsenal from Egypt's diverse history, a police museum, entrance routes, four places, huge terrace, and numerous gates & mosques like Al-Nasir Muhammed mosque built-in 1318 to hold some of the most enchanting ottoman decorations.
Mohammed Ali attempted to erase any trace for the Mamluks who controlled Egypt for six centuries and challenge the Ottoman Empire, so he ordered the construction of the Majestic Alabaster Mosque in 1830 which was completed in 1857 to a true example of Ottoman Architecture.