Summary of Khan El Khalili Bazaar
Khan El Khalili Bazaar in Cairo is a combination of labyrinthine alleys that are truly like a time capsule able to contain a great amount of pure ancient art, magic, and absolute wonder. It's where the various monumental religious complex was constructed during the Mamluk period in the reign of Sultan Al- Ghuri "1501-1516". The bazaar of Khan El Khalili contains an ornate gate and upper stories whose exterior is lined with iron-grilled windows and two monumental doors that are still holding their ground till today.
Further, it gained the reputation of being one terrific site among other old Cairo's major attractions. The bazaar has always been a way to pull travelers closer to their trip in Cairo from Hurghada by offering them antiques they can purchase and grab with them back home. Which is what treasuring a trip looks like. A variety of people set food in the street to start exploration and they'll find time flies by in a blink of an eye.

Khan El Khalili Bazaar Location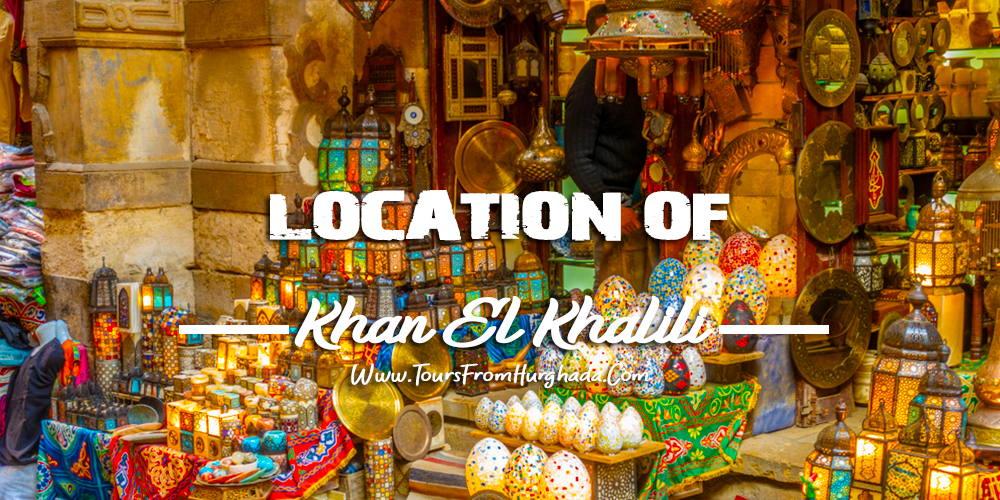 Khan El Khalili Bazaar map defines its location in the core of Cairo El-Gamaleya, El Gamaliya, Cairo Governorate. It's not a closed space, rather, it's among the widest open-air areas in Egypt to enjoy the travelers fully. The bazaar is the starting point for so many other sites from churches and mosques to cafes and restaurants! The first place there is El Fishawy Café. Elaborate a little bit more and you'll find Taha Hussein Café and Al Muizz Street.
On the other side of Khan El Khalili, you can find Al-Azhar Mosque and Wekalet El Ghouri. Located also there is Bab Zuweila, Bab El Futuh, and Bab Nasr. Khan El Khalili Bazaar is a fantastic place to be included on lots of travelers' visit lists while being in Egypt. It offers classic aesthetics, magnetic feelings, and Medieval-Ages-like scenes. It'll get you lost in a world filled with so many presentations of an ancient powerful and authentic civilization.

Khan El Khalili Bazaar Importance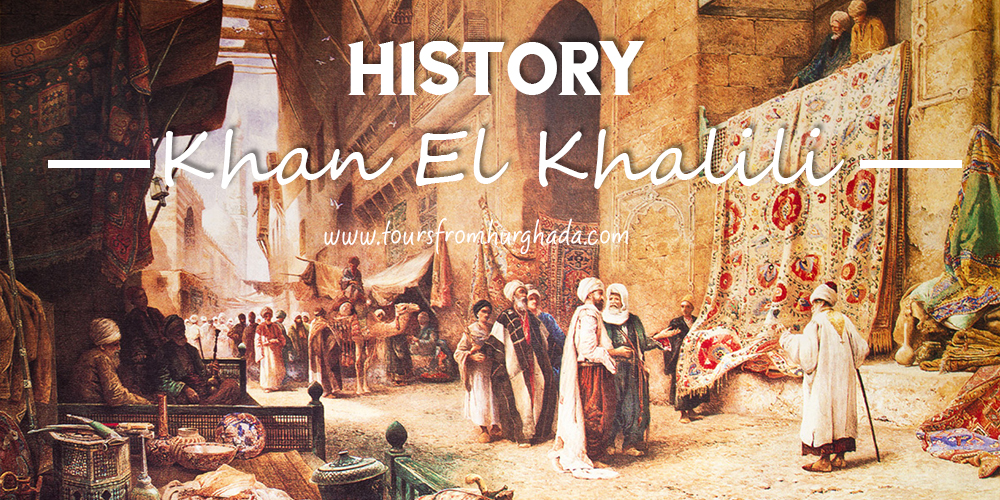 It's one of the oldest streets in Islamic history. The history of Khan El Khalili Bazaar dates back to the 14th century when the large market complex was construed by Emir Dajaharks Al-Khalili on top of a mausoleum known as "Za'faraan". It used to be the burial site of the Fatimid caliphs since 970 AD. The construction began by Sultan Barquq (1382-1399 AD) as a part of a process to reshape and revive the entire City of Cairo's life force after the spoliation of the Black Death throughout the 13th and 14th centuries. All resulted in Khan El Khalili Bazaar being one of the most wondrous sites in Egypt with a value of gold.

Khan El Khalili Bazaar As A Center of Entertainment
Khan El Khalili contains many coffee houses designed to have great archways and vaulted ceiling that showcases the highest example of Mamluk and Ottoman architecture. Plus, it houses various restaurants and cafes like Al-Fishawi's café which was established in 1773 AD next to Al-Azhar Mosque. The bazaar has other spaces you can have fun in whether solo with your family that'll give you home-like feelings. Of course, the bazaar is one place in Egypt filled with easygoing locals to chat with and see how humble they are.

What to Buy In Khan El Khalili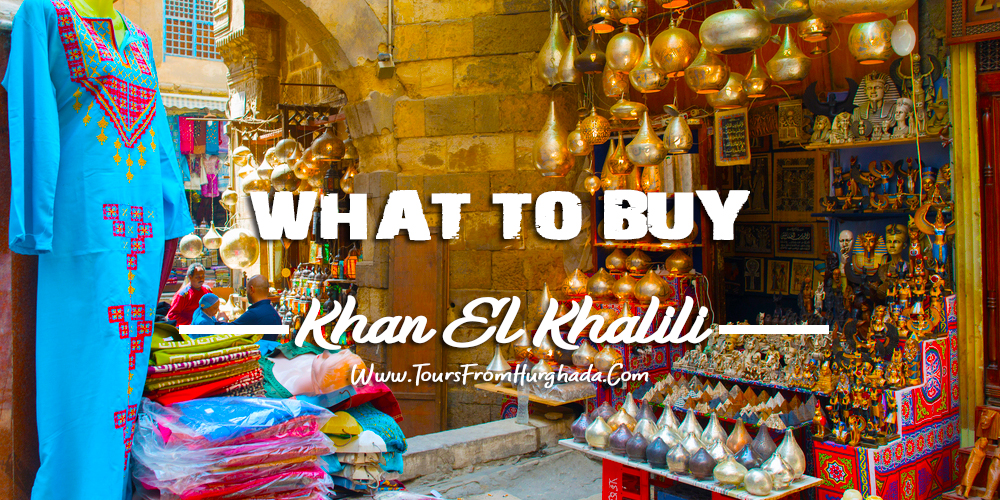 Khan El Khalili Bazaar began its journey as a major souk "Market" that became a symbol of Mamluk architecture and a center for commerce. It's full of fresh spices, enchanting fabrics & carpets, delightful perfumes, essential oils, gold vendors, precious stones, mesmerizing antiques, even soap powder, and anything else that might cross your mind. That's how the bazaar managed to stand its ground as a center of allure for travelers. They stop to grab a piece or two and build an intention to come back with a long list of souvenirs and necessities.

Khan El Khalili Bazaar's End As A Mausoleum
Khan El Khalili Bazaar's importance revolves around being more than just an old capital and modern bazaar, especially when it once served as a mausoleum! However, the reputation that Khan El Khalili gained as a mausoleum faded away with the appearance of one certain story. The Mamluk Sultan and his determination in finding available spaces to erect a new project is the first line told in the story. The Sultan gave permission to Amir Jaharkas Al-Khalili, the Mister of the Stable to destroy the burial site of the Fatimid royal family.
Unfortunately, it was a decision with immense consequences. The haste in the sultan's actions and his persistent mindset put an ultimate end to the family's after-death peace. As the sultan's plans about building a huge caravanserai had washed away the last pieces of the Fatimid family bones! The remaining traces of the family ended up in piles of garbage Eastern the city which was gotten rid of real quick! It's a story that should have been included among the information about Khan El Khalili Bazaar for how meaningful it feels!

What to See in Khan El Khalili
As an admirer of the pacifying atmospheres, you'll fall in love with the Bazaar straight away! It's not sugarcoating, it's just a stated fact of the Khan El Khalili Bazaar facts. As not only does the Bazaar spread this antique-like touch into the air, but it's also a crossroad to many holy sites in Old Cairo. It feels like the bazaar is strong-headed enough to make travelers live more than one adventure in its space! As you'll find housed in the same territory of Khan El Khalili Bazaar are the other Old Cairo diamonds. The aesthetic mosques there will send you back home with two angles on both sides. Further, you'll be introduced to churches and synagogues to show you Cairo from a Coptic and Jewish point of view. At this point, the bazaar feels as if all epic Victorian movies are only meant to be introduced just its space!

Khan El Khalili Bazaar Feels Like a Scene Out of Arabian Nights
Classics, home-like vibes, and original adventures come at the top of one's mind thinking about Arabian nights, little do they know that bazaar got them all! Your exploration inside Khan El Khalili Bazaar is like an invitation to a luxurious Arabian night! The bazaar gives the feeling of hopping into a fancy carriage into a vintage space wherein a Medieval-Age story is being told!!
Elegant smells and oriental scents brushing your nostrils will not be rare during your adventure. You'll also feel the presence of numerous classic pieces looming in your adventure's background. The hassle and bustle of locals and travelers will be music to your ears; it's a ritual you'll not get the meaning of unless trying it yourself. There, you'll witness an odyssey you did not hear about before between different materials and fabrics fighting their way toward the bazaar atmosphere!

Khan El Khalili Bazaar at Night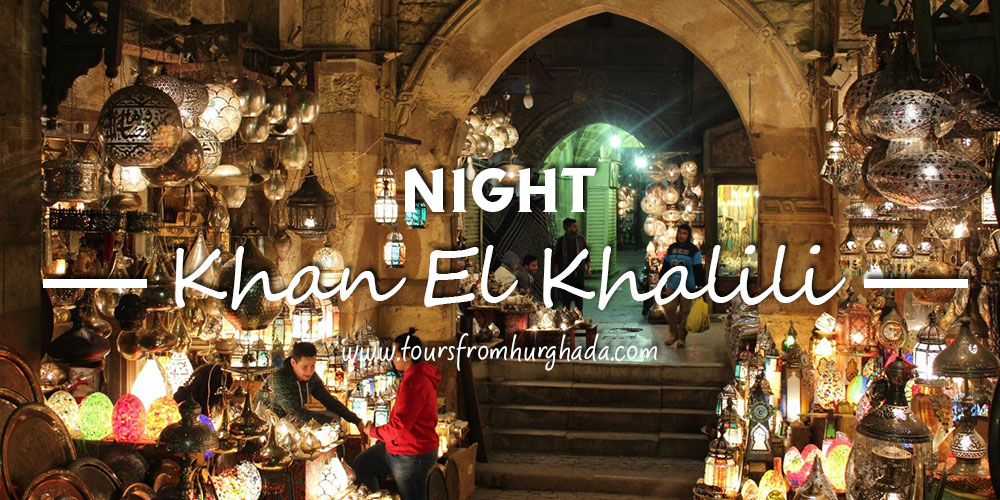 The night is an Undivided part of Khan El Khalili Bazaar's history! At night, you'll be able to track the sparkling lights peeking from the Khan El Khalili Bazaar's markets hugged within its embrace! It's when the bazaar turns into a Runway project held in the honor of the Egyptian costumes displayed in the corners. Washing lights connecting with the glistening Egyptian Galabia and the decorated head scarfs are something the bazaar must be given the credit of! A unique spark reflected from the bazaar's multiple polished antiques is another thing your eyes will spot there even from afar.
However, some people got a wide imagination when it comes to the bazaar at night. They think that, at night, the ancient pharaohs, who are presented in numerous classic artifacts within the bazaar, opt for something more real than just animated pieces displayed on shelves! Instead, the pharaohs unleash their souls to linger in the bazaar at night.

Khan El Khalili Bazaar in Winter
Getting into the bazaar in winter, you'll see the rain droplets from a totally different nook! The vintage stone floor of the bazaar being showered with rain kisses is the scenery that proves the existence of wonderlands. Rain splashes all around the copper and bronze antiques of the bazaar in a glistening show is another scene you'll be offered. All will give the rain even more value! However, have you ever thought about adding a warm touch to your night tour? The answer is found floating on top of the vendors' heads with their carts located there. They offer a drink or an oriental dish here and there to rub the winter coldness off that lies beneath your coat fabric. Hummus El Sham, grilled corn, and the most popular of all time, "Kushari", are among the food and beverage options to spend a night full of warmth.

Khan El Khalili Bazaar in Spring
The warm sun and the cool breeze of spring feel on another level of exquisiteness in the expanse of the bazaar. Planning a trip to Khan El Khalili Bazaar in spring will transfer your eyes from scene to scene created by nature. Along the way of your trip to the bazaar, your eyes will keep on holding sights of green spaces that flourish into various shades and hues. Then you get into the bazaar and all you'll see is the copper, bronze ad silver colors of the antiques and artifacts! Khan El Khalili Bazaar is the only site that succeeded in providing such a graceful combination of colors to travelers. Which is another thing the bazaar should be guaranteed the credits of. Also, it's worth mentioning that spring accompanied by winter are two seasons when tourism in Egypt hits an insane level of prosperity with a great number of travelers. So, you need to book your trip a while prior to your visit and avoid procrastinating!

How to Get There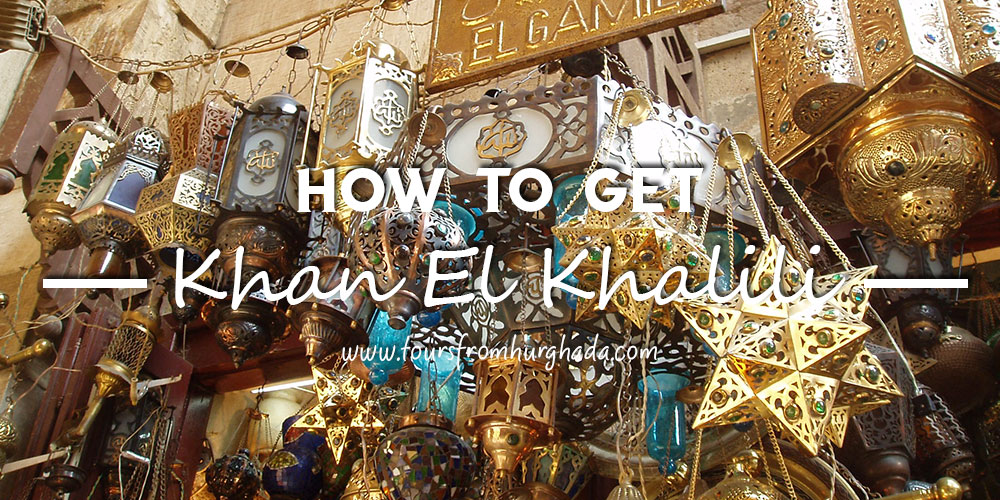 Laying in the heart of Cairo, Khan El Khalili Bazaar is the easiest to visit. As a solo traveler and a fan of independence, you'll invest little-to-nothing effort transferring from one station to the other. Public transportation is one option you can go with. In this case, you'll take the metro from the Ataba station. Get there, and a few-minute walk or a taxi is all you need to spot the street and start your adventure! Well, if you want to feel more like a local, just hop into any of the passing-by micro-buses in front of the station and it will get the job done.
For the paths to Khan El Khalili Bazaar never end, you're offered the Tahrir Square and the Ramses Station transferring options! However, for a peaceful trip, you can call an Uber or taxi to save yourself the bother of bumping into other locals or travelers.

Conclusion
Noteworthy agencies are picked up according to what fancy places they'll guide the travelers through. So, you can lean on our tour operator to get you on a fancy chariot and explore the ancient civilization of Egypt with us. We'll procession your trip with service that'll rub off any bother, uncertainty, or discomfort away. Also, we align together a variety of tours from Hurghada to Cairo that will leave you speechless and in awe. Over time, we managed to build a reputation thanks to the positive reviews of the traveler that now we grab at within our firm grasp. We'll never delay your wish for a fabulous trip with meaningful value and immense luxury, so book your trip with us now!