Hurghada
is a major coastal city that has always been the main tourist destination for tourists who seek to find uniqueness while visiting its gorgeous sandy beaches, terrific snorkeling & diving centers, totally breathtaking shopping centers, hotels, restaurants, and cafes which make the city truly an exceptional one. It was only a small fishing center but now it turned out to be the most interesting tourist site on the Red sea that hosts a large amount of sea-colored fish, the incredible coral reefs, and many other things that helped Hurghada to gain such an amazing reputation and that is why it attracts more than 2.5 million visitors yearly who come to enjoy a lovely vacation especially during the Christmas & Easter Holidays. What is really astonishing about Hurghada is that it includes more than 170 hotels and most of them are luxury ones, and the main tourist attraction in Hurghada is its marine life which includes the finest types of corals & fishes that exist so close to the shore, and with our 
Hurghada travel guide
, you will get everything you need to know to have the perfect holiday in such an amazing city.
Hurghada Weather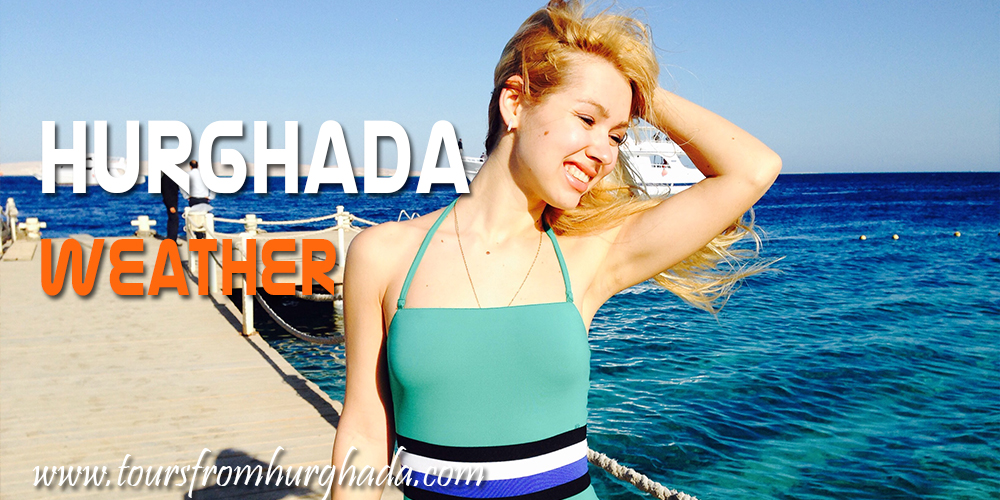 Hurghada enjoys the best moderate weather during the whole year which makes it an ideal place for ocean sports. The average temperature ranges from 26C to 29C from March to November, and in summer months, the temperature may reach 33C. The truly interesting thing about its water is that its temperature is also very moderate, which makes it possible to practice diving throughout the year.
Offshore Islands Near Hurghada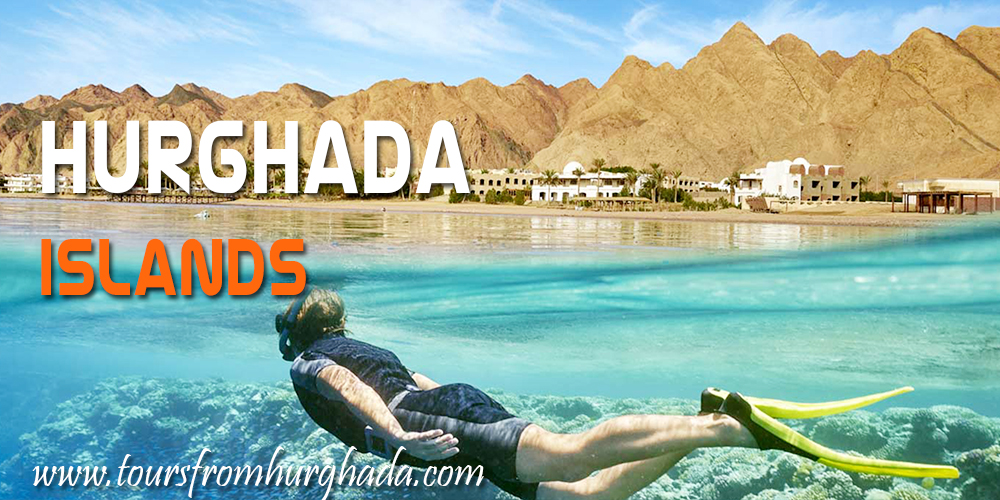 There are a lot of islands near Hurghada including:
Shesuan Island
Gifton Island.
Umm Gammae.
Dishet El-Shaba.
Abu Ramada Island.
Abu Minqar Island.
Best Beaches in Hurghada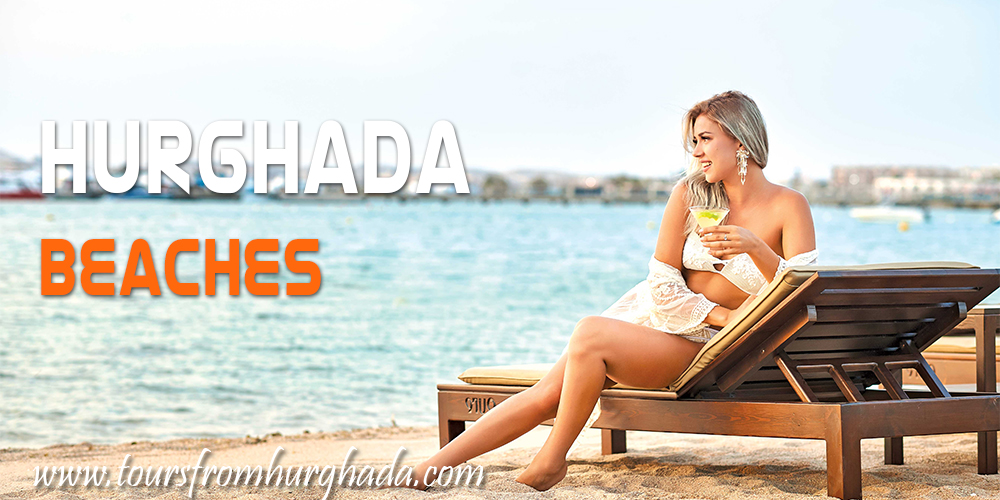 Old Vic Beach
This magnificent beach is the oldest one in Hurghada and in fact, it is truly an idyllic spot and it is considered a very important source of money. While being in this terrific beach, you will find many water sports around you to enjoy the beauty of the beach including parasailing & banana boat ride.
Sahl Hasheesh Beach
It lies in the south of Hurghada City about 13 km of the stunning shoreline at Sahl Hasheesh. The beach offers panoramic views of the bay area and the offshore islands including Abu Hashish Island, where you will have some fantastic opportunities to start some snorkeling and diving courses to experience remarkable marine life and glowing coral reefs. Tropitel Sahl Hasheesh is considered one of the best hotels on the shore.
Makadi Bay
Makadi Bay is located right next to Sahl Hasheesh beach and it boasts many luxury hotels such as the Fort Arabesque Hotel with its top beach amenities. While being in such a beach, you'll be able to witness live music concerts at many hotel's beach bars. This adorable destination combines the desert & translucent sea with inshore reefs home to exquisite marine life, which also makes it an amazing spot for both snorkeling & scuba diving.
Soma Bay
Soma Bay is located near Safaga and it is a very reach spot for the best hotels and sea activities that you can't miss while being in Hurghada. You will witness the desert-scape behind you, and among the most luxuries hotel there you'll find the contemporary Palm de Soma. Of course, you'll find all the amenities which you may need upon your arrival. You'll also find out that the beach is well-served with all the sunbeds and the palm leaf parasols to make your accommodation really a special one. The best thing in the hotel is the aqua park, which is going to be a truly unique experience for your kids so that the whole members of the family enjoy at the best possible limit.
Mahmya, Giftun Island
On the Giftun Island lies a piece of paradise called Mahmya which takes about 45 minutes boat ride from Hurghada. The beach has a truly marvelous tropical island feel because of its golden sandy beach with the bars and parasols set against the rocky shore. This breathtaking beach represents around 80% of the biodiversity of the coral reefs in the Red Sea and that is not all as you'll be introduced to the birdlife there as well.
Top Hotels in Hurghada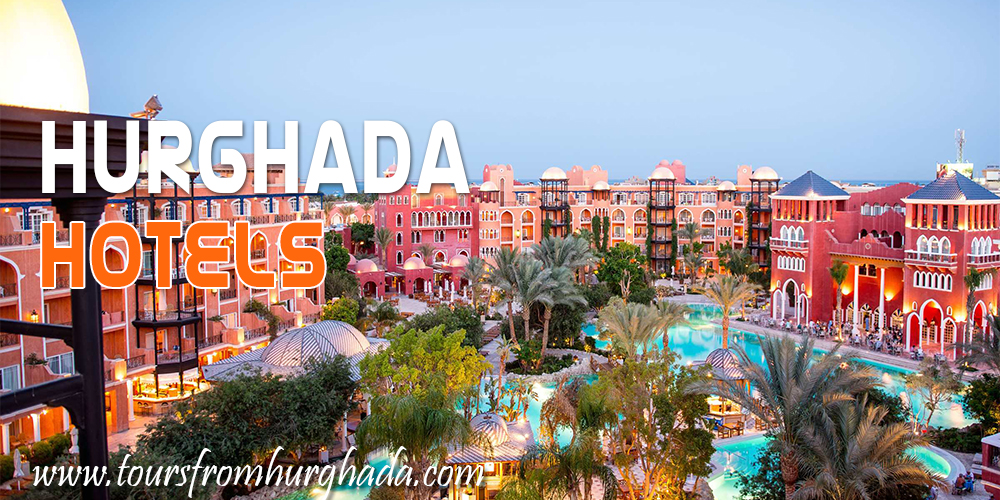 Steigenberger Pure Lifestyle "For Adults Only"
This hotel is located 12 km from New Marina and while being accommodated in, you'll enjoy free WiFi, a 24-hour front desk and also an ATM beside the majestic services which it offers to its customers.
Aqua Palms Resort
It is located about 23 km from Giftun Island and to be more specific it is 38 km from Senzo Mall and 8 km from Sultan Kite School. It is an amazing high deluxe hotel that offers are the desirable services with a terrace and a bar.
Jaz Aquamarine Resort
It is the perfect destination for those who seek to have the best luxurious holiday in Egypt with its private beach and diving club and that is not all as it also has 20 swimming pools, 3 aqua parks and a number of restaurants and bars. Its rooms include luxury bedding while being equipped with a TV and a minibar. For the family rooms, you'll have a separate living area with some sofas. Some of its rooms offer panoramic sea views or pool views. Inside this fanciful hotel, there are 7 restaurants, and among them, there are 4 restaurants that are specialized in Asian, Fish, Italian, and Lebanese food. You can also live the true entertainment while going to its theater in the evening.
The Oberoi Sahl Hasheesh
It is a terrific site that is about 48 acres and it only takes thirty minutes to drive from Hurghada to reach such a beautiful hotel. It is known as the best hotel for honeymooners, couples, families, and friends. There is an outdoor pool, a spa, and 3 restaurants inside this hotel which makes it the best destination for relaxation and meditation.
Steigenberger El-Dau Beach
It has a private sandy beach and an interesting pool space for both kids and adults. It has spacious air-conditioned rooms with private bathrooms & a terrace or a balcony. It also has 4 dining outlets, including a pool and beach restaurant.
Kempinski Hotel Soma Bay
It overlooks one of Soma Bay's most beautiful beaches and it has many swimming pools, lagoons, a lazy river, a fitness center and a spa with hot tub, sauna and massage facilities. Its rooms include a seating area, a deluxe bath and a balcony or terrace with views of the lagoons or the Red Sea in addition to 2 bars and 3 gourmet restaurants.
Food and Drink in Hurghada
There are many types of cuisine which you can find in Hurghada starting from different types of Mexican, Asian, Italian, and all types of seafood which you would surely love to try. There are also different types of soft & hard drinks that you can choose from. And here are some of the best beach restaurants in Hurghada:
The Lodge Restaurant
Bordiehn's Villa Kunterbunt
Retro Bar & Pub
South Beach Bar & Restaurant
Caribbean Bar
Is it Safe to Travel to Hurghada?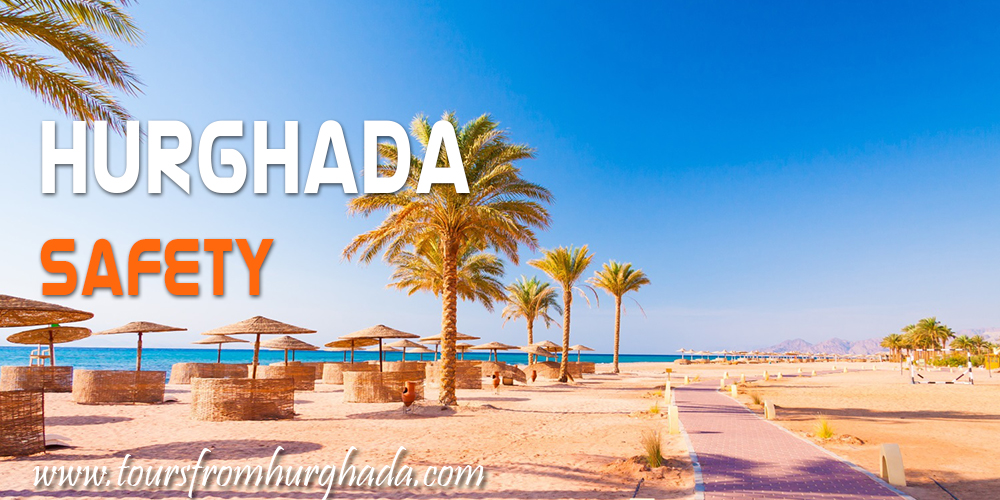 Hurghada is one of the safest coastal cities in Egypt because of its richness with the best tourist requirements from the most convenient hotel accommodations, terrific sandy beaches, incredible types of activities that you can have or do while being there. As wise you have to invest in travel insurance for scuba diving just in case anything happened so that they provide you with the best medical services through your diving insurance.
Best Time to Visit Hurghada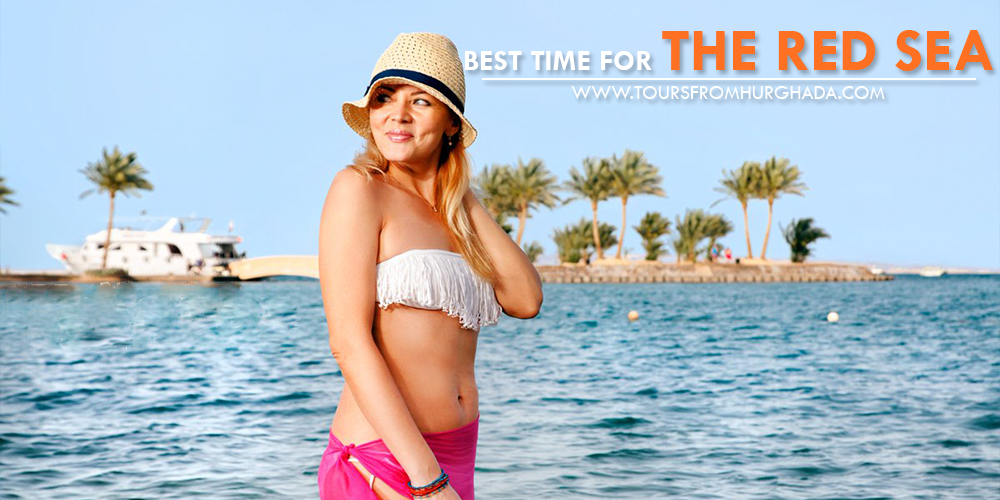 The best time to visit Hurghada is between spring & winter as weather during these seasons is totally cool and the sea temperature become so adorable for all the sea activities including diving, snorkeling, swimming and so and August is considered the warmest month to visit Hurghada in if you would like to get tan on the beach. The amount of annual rainfall is as minimal as it is seldom to have rain in such a coastal city. If you are searching for the cooler part of the year to stay away from the heat then winter and the early part of spring are the best periods for you.
What to Pack For Hurghada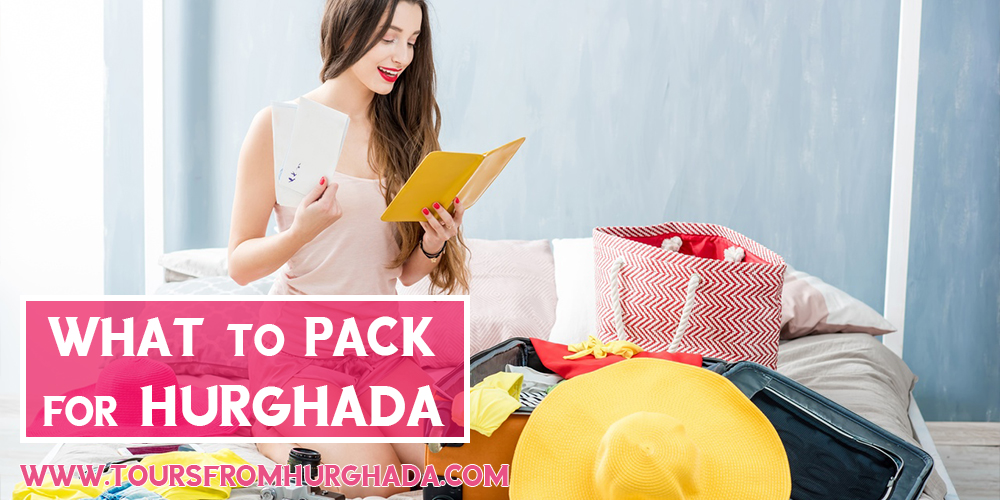 There are things that you can pack with you in order to guarantee that you spend the best time in Hurghada and here are some of the most important things that you have to pack with you:
Comfortable shoes
Cotton clothes in summer
Warm clothes in winter
Sunblock
Sunglasses
Hat
Photo/Video Camera
You must have your own travel guide so that you determine what are the most interesting things that you really want to do and arrange it with your tour guide so that you don't miss anything and if you are traveling on your own, you have to search for the best things to do in Hurghada and try to have a fixed schedule in order not to miss anything and we will help you with our Hurghada travel guide by mentioning the best possible activities to do there.
What to Do in Hurghada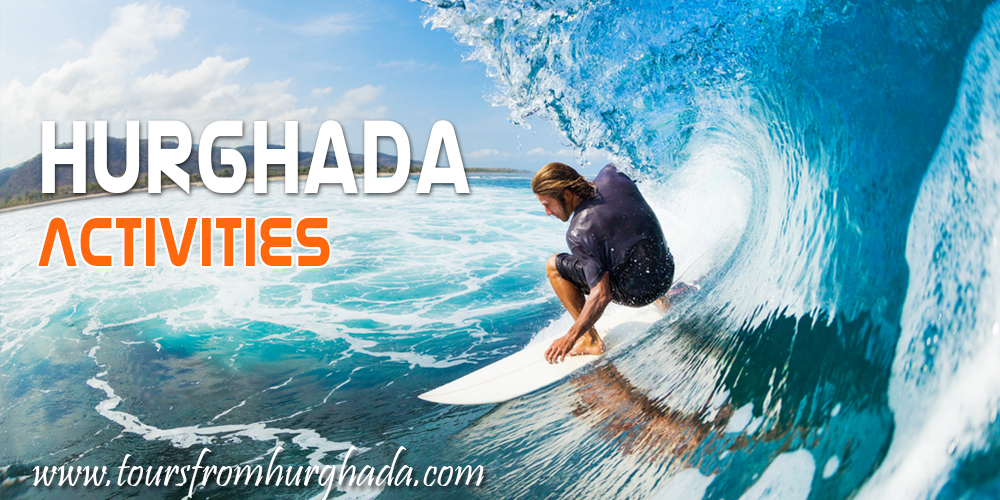 Head to Giftun Islands
It is the best destination for boat excursions, where you'll be able to enjoy the white sand while soaking up the sun. There, it will be a very interesting experience for you to try snorkeling and diving as the site is totally amazing for such activities.
Experience Wreck Diving at Straits of Gubal
Experiencing wreck diving should be on the top list of your activities in Hurghada as there you will find some professional divers who are total to give you some driving lessons and if you are a professional diver then it is going to be the best site for you to have truly different diving experience.
Sail in a Sinbad Submarine
In order not to miss the opportunity of discovering the marine life beneath, sailing a Sinbad submarine will provide you with all of what you need to get underwater without even getting wet. It usually goes deep underwater at a depth of 22m to allow you to discover the beauty of the sea and see the truly exceptional types of fish and coral reefs.
Discover The Gota Abu Ramada Dive Site
It is a site used by divers who would like to train unprofessional trainers so that they avoid any dangerous acts so if you are just a beginner in diving, this destination is going to be the best for you. This tourist destination is also with sea life so you won't miss discovering the beauty of the sea while diving in this area.
Head to Mahmya Island and Play With Dolphins
It is located in the southern part of the Giftun Islands and it is definitely a must visited place as it is rich with white sand and twirling through the crystal-clear waters. You will find there a lot of trained dolphins that you will enjoy the most while playing with.
Start a Luxurious Snorkeling Tour
No site in Egypt is better than Hurghada to have a snorkeling tour in. Enjoy the beauty of the coral reefs while playing with the sea dolphins and have the best private snorkeling experience ever.
Start a Desert Safari
Ride a quad bike and start a new adventure while discovering the Egyptian Desert and enjoying the most beautiful natural ventures of your life.
Go on a Parasailing Adventure
If you are looking for fun and amusement, then a parasailing ride will definitely brighten your day as it involves a parachute being attached to a speedboat while one or two persons ride at the same time. Enjoy witnessing the stunning and impressive views of the Red Sea at bird's eye level with such imaginary adventures. That is not all as there are some breathtaking tours you can have while being in Egypt to enjoy the magnificence of the ancient Egyptian cities and here are some of the best-selected tours offered by "Tours from Hurghada" through our Hurghada Travel Guide.
Where to Go From Hurghada
Luxor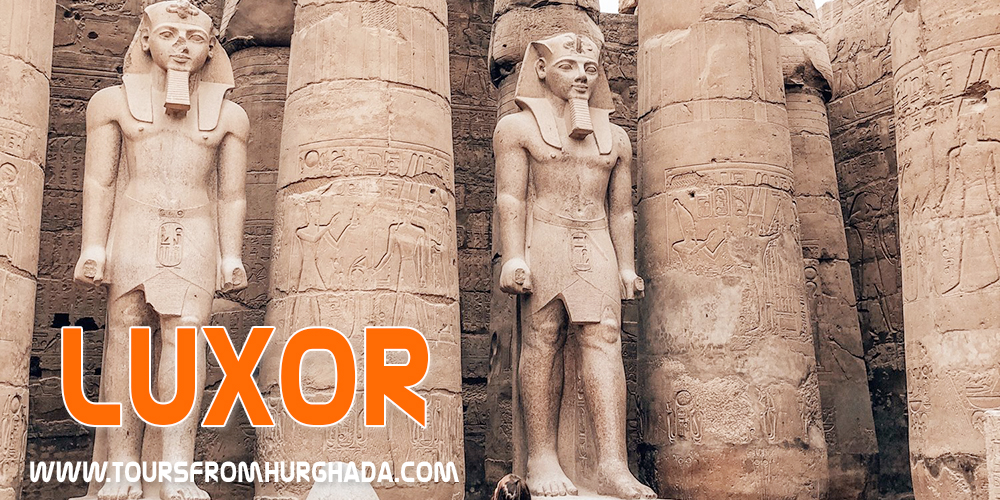 Luxor is one of Egypt's treasures as it has numerous attractions and monuments left by great pharaohs that can be estimated to be more than one-third of the world's monuments. In Luxor, you'll enjoy visiting the attractions in Luxor's two banks as in the east bank, you'll visit two of the most interesting temple; Karnak & Luxor Temples, which have been built by amazing pharaohs and their construction took a long time but the result was building a great heritage. On the west bank in Luxor, you will find some wonderful attractions and highlights to visit and take photos with including the twin statues of Amenhotep III that are called Colossi of Memnon in addition to your opportunity to visit Valley of the Kings to see the tomb of the most interesting pharaoh "Tutankhamun" beside heading to the temple of the most successful queen who reigned Egypt "The Temple of Hatshepsut". It is so easy to go to Luxor from Hurghada as you'll be transferred by an A.C vehicle and you won't spend so much time on the road so it is going to be an interesting historical adventure.
Cairo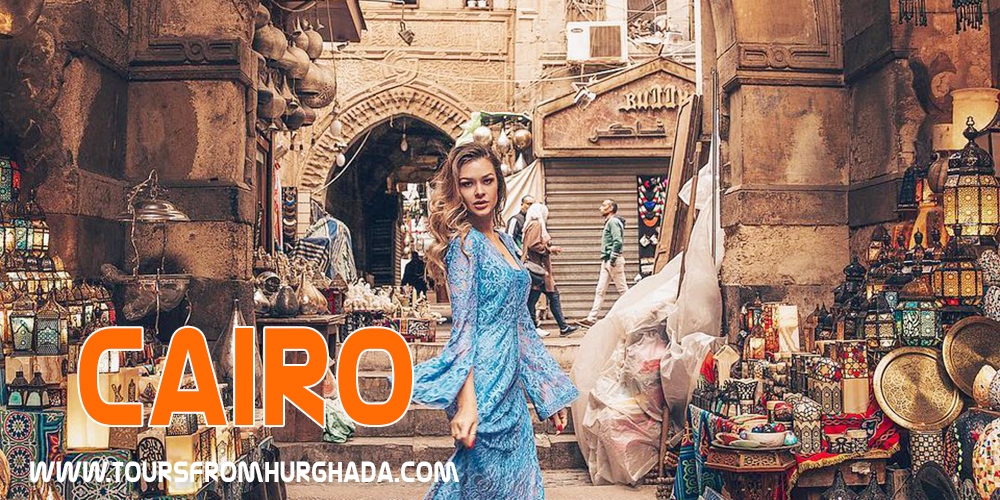 Cairo is the most interesting city to head to it from Hurghada and the easiest way to go there is by taking a plane from Hurghada to Cairo. You will witness a truly epic complex having inside the three main Pyramids of the great pharaohs who ruled Egypt through the 3rd dynasty beside having a look at the mesmerizing Giza Sphinx and of course you shouldn't miss a visit to the Egyptian Museum that narrates all the beautiful stories of Egypt since the beginning of its establishment while witnessing the different artifacts, antiques and monuments inside. You can also head to Khan El-Khalili Bazaar which is considered one of the greatest open-air markets where you can find all of what you need from clothes, gifts, souvenirs, antiques, and much other interesting stuff that you will enjoy a lot while seeing.
Aswan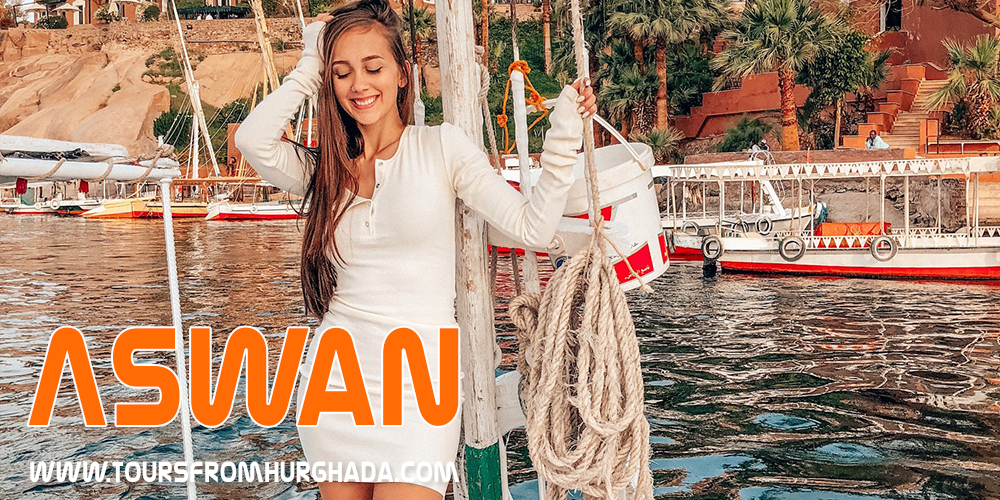 Aswan is a warm, welcoming and relaxing city, full of history, traditions, culture, and beautiful attractions such as Philae temple that was the center of the cult of the goddess Isis of magic and motherhood, beside the everlasting Abu Simbel temple that built to immortalize the legacy of the great king Ramses II and his victory in the battle of Kadesh. There you will find the massive Unfinished Obelisk that was ordered to be constructed by queen Hatshepsut, it would have weighed 1,168 tons and would have been the largest ever hewn, it an incredible look at the ancient Egyptian building methods and tools.
Book Your Hurghada Holiday Package or Excursion
If you planning to spend your next holiday in Hurghada through Christmas or any time along the year, then our Hurghada holiday packages are your key to enjoy a fabulous holiday in Hurghada which well organized and mixed with the best day tours to the top attractions in Egypt. Also, there are other options which are, if you plan to enjoy a day tour or excursions in or from Hurghada, then our Hurghada excursions are the best choice to spend the best day tour from Hurghada to the immortal cities of Cairo, Luxor, and Aswan through our listed excursions.