The most attractive tourist city resort in
Egypt
is
Hurghada city
, it stretches for 36 km (22 mi) along the shore of
the red sea
and does not reach far into the Arabian desert.
Hurghada
has a population of 284,000 inhabitants from
Egypt
or a foreign country, the inhibitors are divided between
Hurghada
in
El Kawsar
,
El Ahia
and
El Helal
the Northern Part, Sekalla the city center,
El Dahar
a.k.a Downtown and
El Memsha
, a village pedestrian road stretching over 4 KM. Also within the city lies the Hurghada's international airport which can talk you to anywhere in Egypt or to several cities in Europe.
Hurghada Climate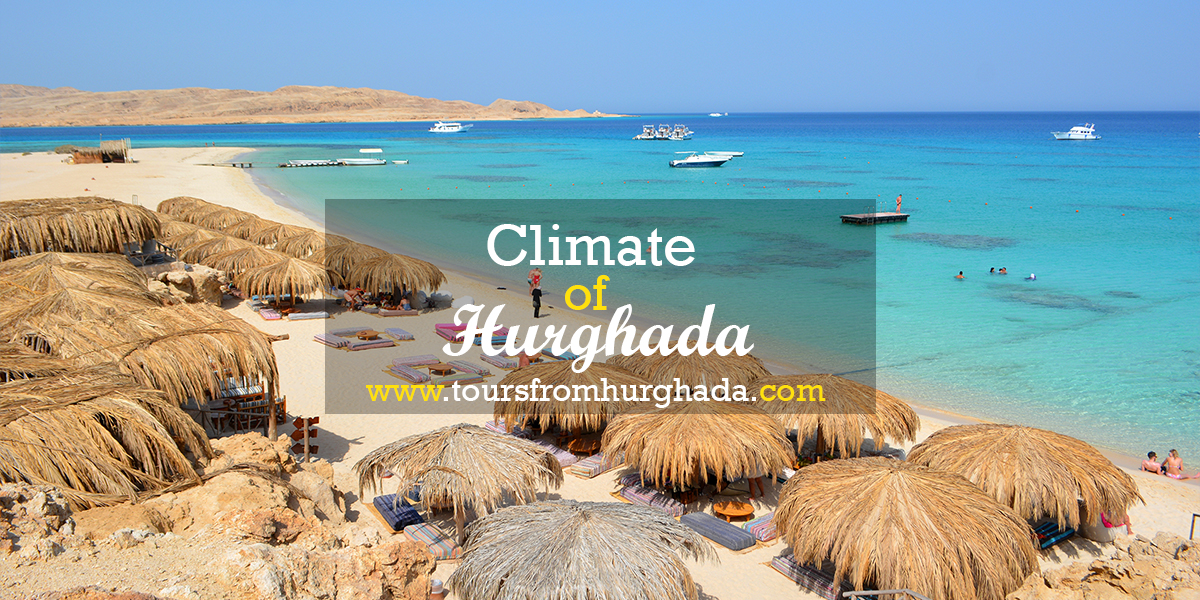 Hurghada has a subtropical desert climate, with mild-warm winters and hot summers. Temperatures in the period of December–January–February is warm, while November, March, and April are comfortably warm. May and October are hot and the period from June to September is quite hot. The average annual temperature of the sea is at 24 °C (75 °F), ranging from 21 °C (70 °F) in February and March to 28 °C (82 °F) in August.
Hurghada History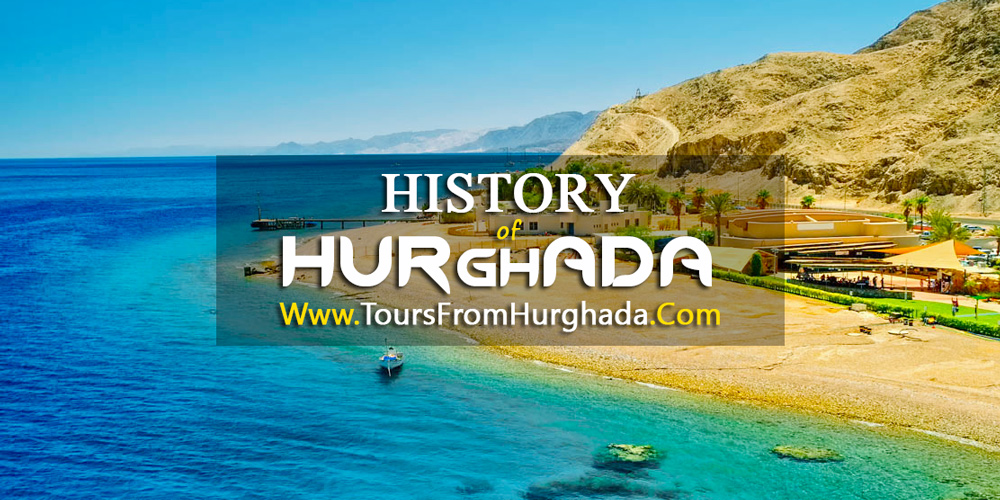 The name Hurghada goes to ancient Egyptian times as it was the name of a rare plant that grows back then. The history of Hurghada goes to the year 1905 when the city was nothing more than a simple unimposing fishing village, but in 1913 it attracted people's attention after the discovery of oil. After a series of transformations, Hurghada became unrecognizable in its past life and became a famous hub for tourism for tourists from all over the world.
Tourism of Hurghada
Tourism is the main industry of Hurghada, all because of the long stretches of natural beaches, year-round dry & temperate climate, plus having the reputation of containing the biggest collection of water sports like snorkeling, kite & windsurfing, scuba diving, and many others. The marine life of Hurghada is truly breathtaking filled with rare colored fish and marvelous reefs plus many magical diving sites with amazing wrecks.
Resorts in Hurghada
The resorts of Hurghada were able to create the ideal mixture of beauty, convenience and adventure in the finest manner, the resorts offer the unique chance to enjoy have the perfect vacation within its resorts such as:
Soma Bay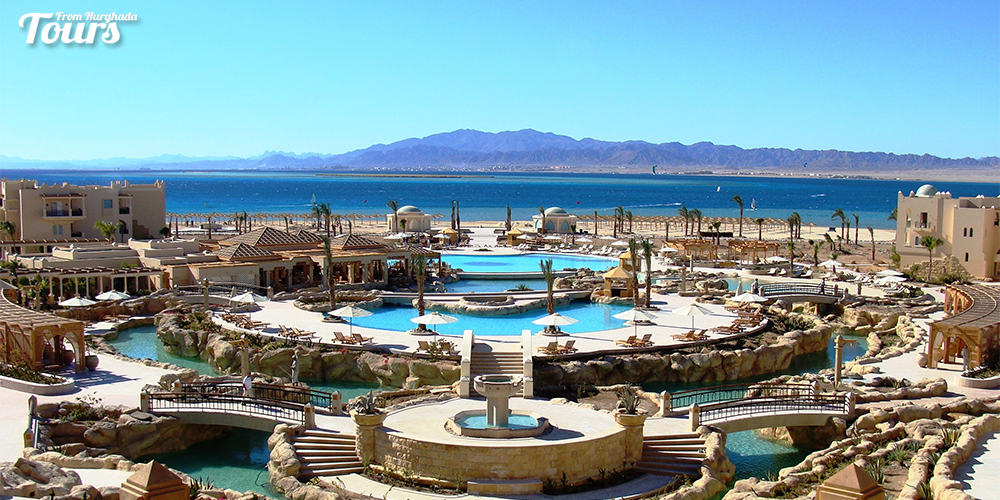 The enchanting peninsula of Soma Bay is a coastal resort on the red sea 45 km south of Hurghada international airport, about 2 km wide and 5 km in length, a mesmerizing resort surrounded by clear waters, panoramic view of the desert mountains and white sandy beaches within a wonderful climate of sunny skies & mild temperature. The resort is filled with the finest luxury hotels, restaurants, a grand thalassotherapy spa, centers for diving and kitesurfing and a championship golf course.
Sahl Hasheesh
The tropical Sahl Hasheesh resort is Hurghada's most splendid locations in the red sea. It is located 18 km south of Hurghada international airport and contains an amazing geographic nature and magical landscapes filled with the best ways of entertainment and the best hotels, restaurants, and bazaars. The marine life from this resort is a true sight to behold. The resort enjoys every manner of entertainment activities accompanied by the best satisfying service.
Sunrise Royal Makadi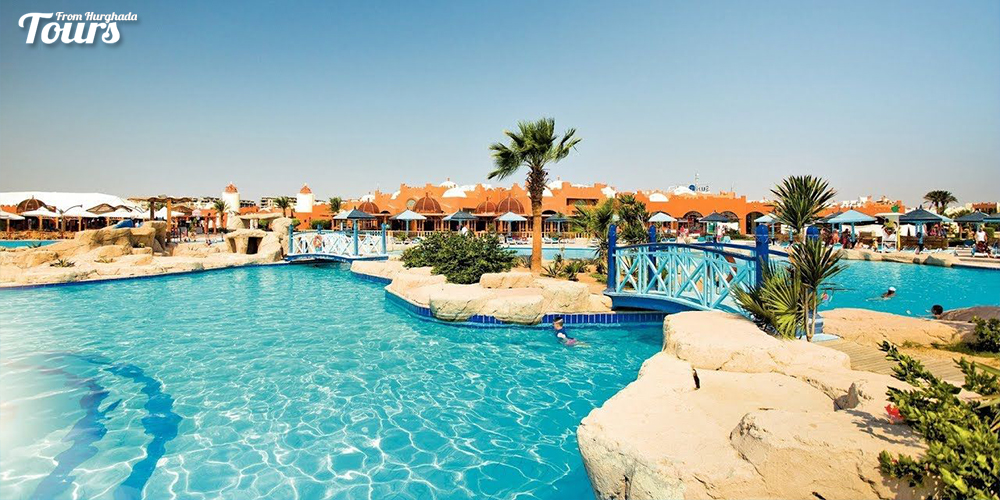 Sunrise Royal Makadi resort is the perfect destination for any traveler looking for the ideal holiday. It is located 32 km away from Hurghada international airport. It's considered to be the best location for diving & snorkeling and the finest hotel and restaurant accompanied by the finest service within the best tropical weather imaginable.
El Gouna
The city of El Gouna is one of Egypt's finest resorts as its part of the Red Sea Riviera and 20 km (12 mi) north of Hurghada. It is famous for specializing in water sports like diving, snorkeling, kite & windsurfing, and many others. It has a small private airport for charter aircraft and a small museum with 90 exhibits of modern Egyptian art. El Gouna also contains a number of beaches like Zeytuna, Mangroovy and Moods beach, more than 18 hotels, three huge marinas, and two massive golf courses. Hurghada Holiday Packages & Excursions If you decide to enjoy your next vacation in Hurghada city, then our Hurghada holiday packages will be your gate to customize your great vacation in Egypt. And if you already in Hurghada you can check our affordable Hurghada excursions below to discover everything Egypt has to offer besides the water life of the sea.