About Hurghada City
The most attractive tourist city resort in Egypt is Hurghada City! It stretches for 36 KM (22 M) along the shore of the Red Sea. Hurghada has a population of 284,000 inhabitants from Egypt and foreign countries! The inhibitors are divided between Hurghada in El Kawsar, El Ahia, and El Helal, the Northern Part, Sekalla, the city center, El Dahar, A.K.A., Downtown, and El Memsha, that's a village pedestrian road stretching over 4 KM! Also, within the city lies Hurghada's International Airport, which can take you anywhere in Egypt or to several cities in Europe!

The Starting Point of Hurghada
The name Hurghada goes to ancient Egyptian times, as it was the name of a rare plant that grows back then. The history of Hurghada goes to the year 1905 when the city was nothing more than a simple unimposing fishing village! But in 1913, it attracted people's attention after the discovery of oil! After a series of transformations, Hurghada became unrecognizable from its past form and became a famous hub for tourism entertaining tourists from all over the world.

What Path Tourism in Hurghada Takes
Tourism is the main industry of Hurghada, all because of the long stretches of natural beaches, and year-round dry & temperate climate! Plus, it has the reputation of containing the biggest collection of water sports, like snorkeling, kite & windsurfing, scuba diving, and many others! The marine life of Hurghada is truly breathtaking, filled with rare colored fish and marvelous reefs, plus many magical Hurghada diving sites with amazing wrecks.

What to Do in Hurghada
On a scale from one to ten, Hurghada City charms read eleven! There's no chance for other countries or even cities to put into comparison with Hurghada City's rare value and special atmosphere without shying away! The city's incomparableness is presented in its weather which gave birth to multiple classifications and categories of activities for each season! Shooting at summer activities? noted, the city offers you its exquisite centers of snorkeling, diving, and even submarine adventures! Also, you got the sun baths at its beaches! What about a wild experience in the Eastern Sahara? Never mind, the city will introduce you to safari trips wherein you get high off on the adrenaline pulsing in your system through a quad bike or maybe getting on a camel! Also, the city has specialized spa sessions and professional massagers you need to try out illustrated more of the best things to do in Hurghada in the next paragraph!

Best Resorts in Hurghada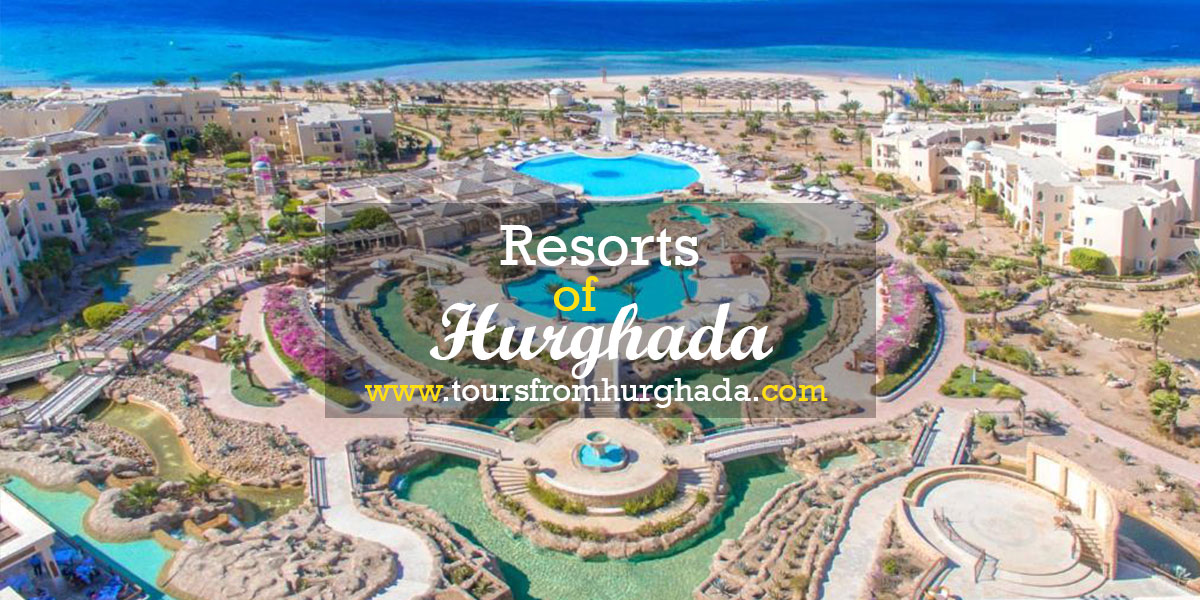 The resorts of Hurghada have been able to create the ideal mixture of beauty, convenience, and adventure in the finest manner! The resorts offer the unique chance to enjoy the perfect vacation within its resorts such as:
1. Soma Bay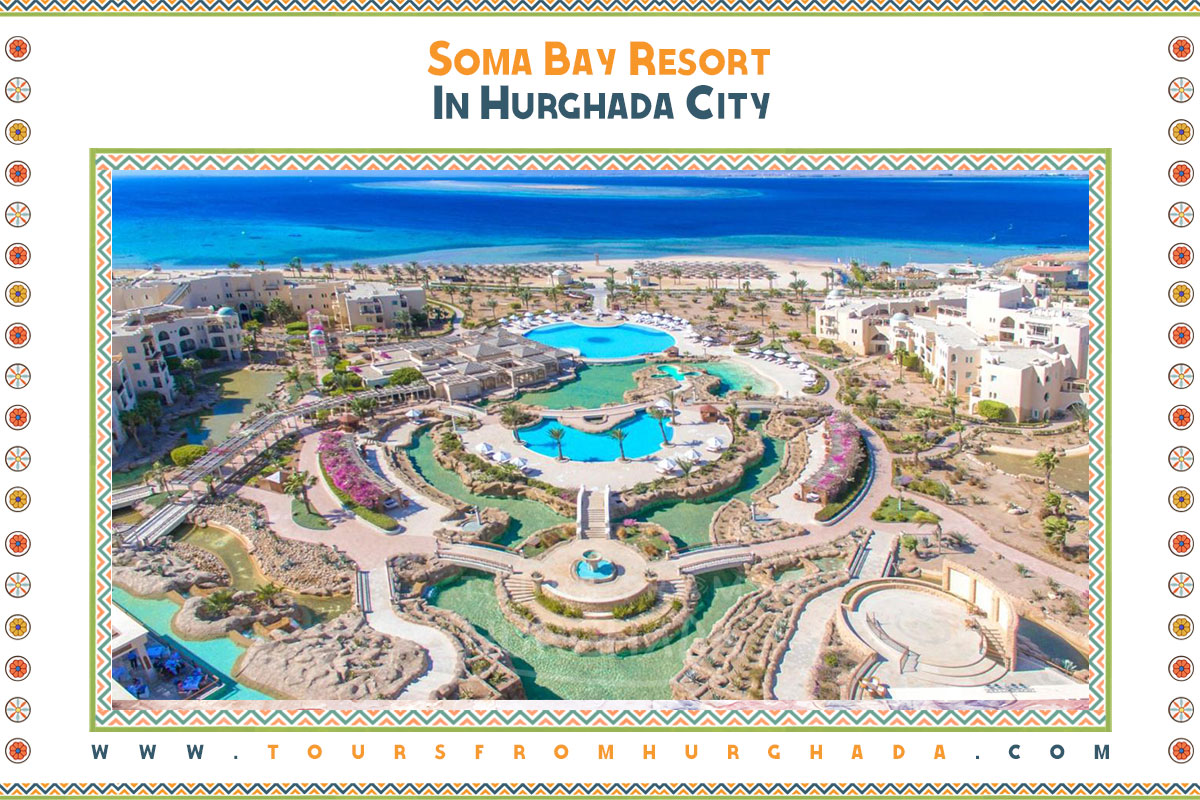 The enchanting peninsula of Soma Bay is a coastal resort on the Red Sea, 45 KM South of Hurghada International Airport, about 2 KM wide and 5 KM in length! It's a mesmerizing resort surrounded by clear waters, a panoramic view of the desert mountains, and white sandy beaches within a wonderful climate of sunny skies & mild temperatures. People have always selected this exact resort out of so many across the world for the heavenly touch a Middle Eastern resort can add to their vacation, accompanied by so many other tours there! The resort is filled with the finest luxury hotels, restaurants, a grand thalassotherapy spa, centers for diving and kitesurfing, and a championship golf course!
2. Sahl Hasheesh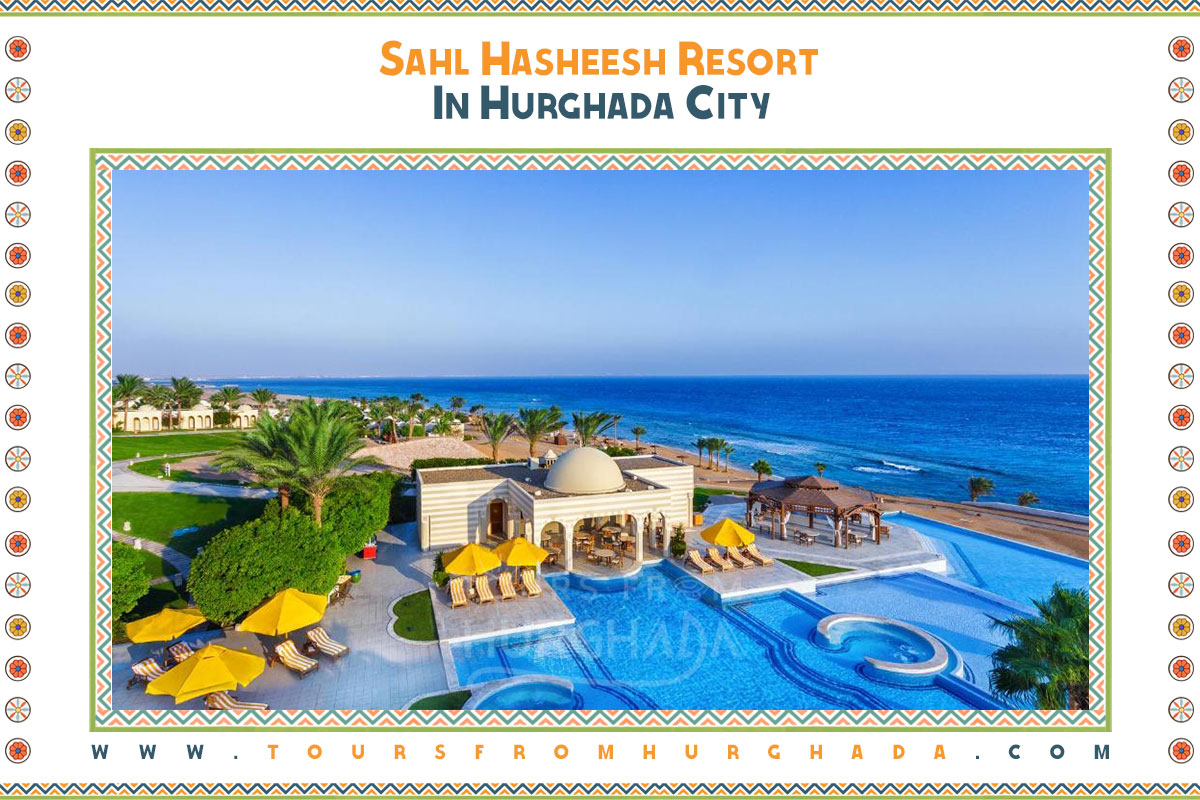 The tropical Sahl Hasheesh Resort is among Hurghada's most splendid locations in the Red Sea! It is located 18 KM South of Hurghada International Airport! It contains an amazing geographic nature and magical landscapes filled with the best ways of entertainment and the best hotels, restaurants, and bazaars! The marine life from this resort is a true sight to behold. As the marine creatures there feel like more than insisting to plant the tourists between their colors' tunes that increase in beauty with every passing second! Not to mention the resort enjoys every manner of entertainment activities, accompanied by the best satisfying service.
3. Sunrise Royal Makadi
Sunrise Royal Makadi Resort is the perfect destination for any traveler looking for the ideal holiday. It is located 32 KM away from Hurghada International Airport. It's considered to be the best location for diving & snorkeling for the different spots there offer the chance for many to have whether a fun adventure in the shallow waters or a more challenging one engulfed by real depth! All with the finest hotel and restaurant accompanied by the finest service within the best tropical weather imaginable!!!
4. El Gouna
The City of El Gouna is one of Egypt's finest resorts, as its part of the Red Sea Riviera and 20 KM (12 M) North of Hurghada. It is famous for specializing in water sports like diving, snorkeling, kite & windsurfing, and many others! It has a small private airport for charter aircraft and a small museum with 90 exhibits of modern Egyptian art! El Gouna, also, contains a number of beaches like Zeytuna, Mangroovy, and Moods beaches, alongside more than 18 hotels, three huge marinas, and two massive golf courses! You can have one of our Hurghada Holiday Packages & Excursions if you decide to enjoy your next vacation in Hurghada City!

What Else Hurghada Can Offer You
Hurghada can also offer you Hurghada holiday packages, which will be your gate to customize your great vacation in Egypt! And, if you are already in Hurghada, you can check out our affordable Hurghada excursions to discover everything Egypt has to offer besides the water life of the sea! The path we have chosen for travelers this time relates to ancient Egypt from Hurghada and what's building it from the scratch. Read more about how to plan a holiday in Hurghada!
It's wherein you'll be hearing the mute resonating steps the ancient pharaohs once walked with, centuries ago between landmarks, such as the Giza Pyramids complex and the Egyptian Museum in Cairo! You can also think of a roller coaster liking together two different aspects; the civilization and sea life in an entrancing Nile Cruises from Hurghada! Coming to the Nile Cruise, Upper Egypt will be within your grasp to explore the Valley of the Kings, Hatshepsut Temple, and more in Luxor! To the High Dam, the Unfinished Obelisk, beside Edfu and Kom Ombo Temples, alongside more to visit in Aswan all encircled by the sea life of the Nile River! You can discover how to enjoy Egypt from Hurghada.

How to Get Hurghada?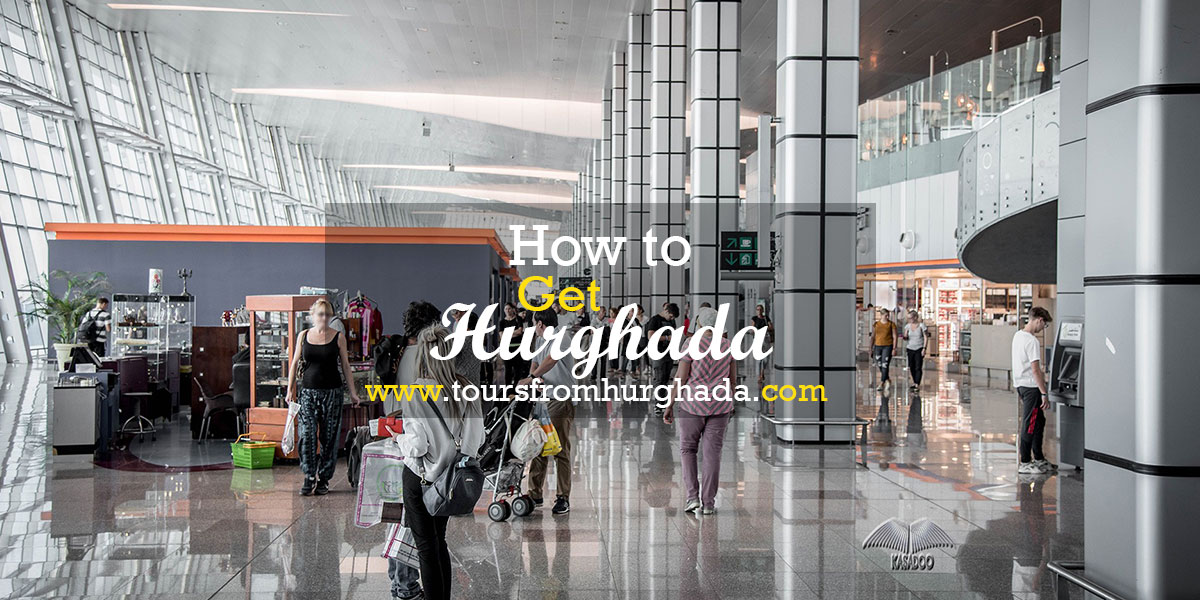 Hurghada City is a destination that offers travelers high-time-management trips for owning the Hurghada International Airport! The airport has been at so many travelers' services to press a magical button and switch their settings to a real wonderland in a blink of an eye compared to other destinations! Good thing, the city's airport has airlines leading straight to the focal airports of the Middle East and Europe, saving lots of travelers the bother of multi-transferring destinations!
As the most, the travelers can spend flying to the target destination a matter of 4 or 5 hours! Further, travelers can get the best deals done with Thomas Cook Airline, including the best prices and the incomparable quality of the flights to/ from Hurghada!

What to Pack for Hurghada?
Packing is the everlasting dilemma that you need to cut off its roots before keeping on growing and affecting your trip! Especially if you're going to a city with limitless charms on its plate awaiting to be seen with not much packing standing in the way! And unfortunately, being off your rocker and randomly deciding what to pack, will end up with you just contemplating your existence! However, packing to Hurghada especially should not have that much space in your head! Hurghada's weather is not picky when it comes to clothes, be it summer or winter! And, you don't need to overpack personal items, such as shampoo or a comfy pillow, or cosmetics, as all you'll find offered in Hurghada hotels, and shopping centers!

Hurghada Goes with the Different Weather Tastes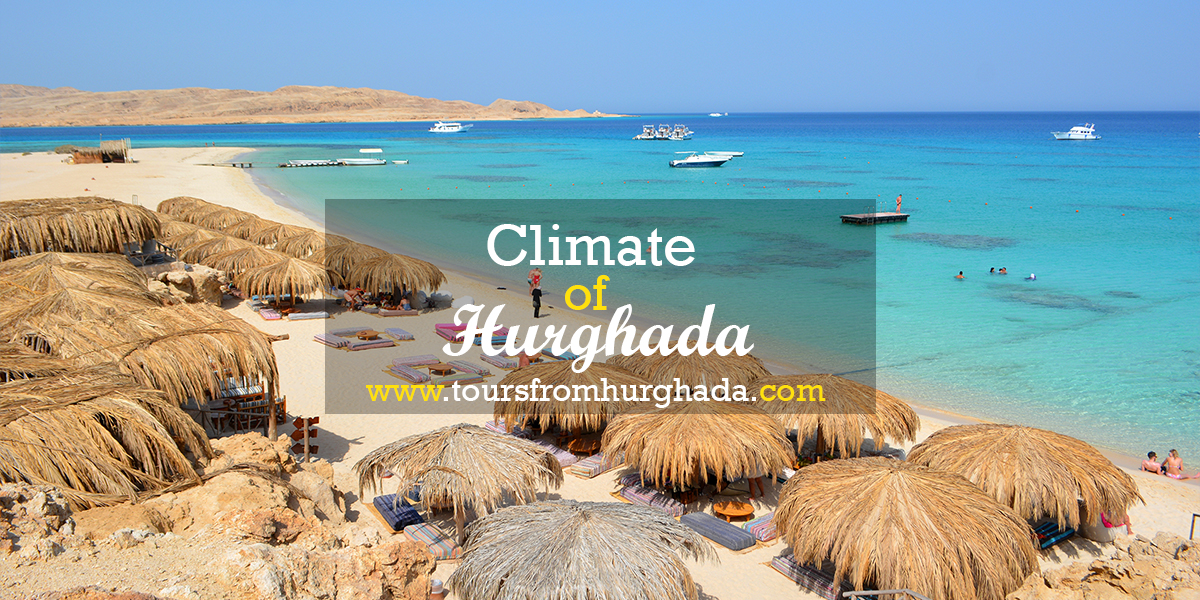 Hurghada has a subtropical desert climate, with mild-warm winters and hot summers. Temperatures in the period of December-January–February is warm, while November, March, and April are comfortably warm. May and October are hot and the period from June to September is quite hot. The average annual temperature of the sea is 24 °C (75 °F), ranging from 21 °C (70 °F) in February and March to 28 °C (82 °F) in August! It's worth putting into consideration that Spring and Winter, out of the four seasons, are the two seasons when Hurghada overflows with travelers the most, so you need to make up your mind about a trip as fast as possible! While Summer and Autumn come behind with a less calmed-down rate of booking!

Look up The Spoken Language
At some point, you'll find a unique kind of thrill lay behind communicating with non-native people in a language you picked up an idiom or word of! Especially, if said people appreciate the efforts of trying to blend in more than anything! Hurghada collects the citizens around its orbit with a state of co-existence spreading in the air around them, and of course, it'll affect you in one way or another with your learned vocab! It won't take you much effort to memorize the following idioms as well as words:
Sokran, which means Thank You!
Sbaah El Khaiir, which means Good Morning
Afwan, which means, You're Welcomed
Shahy, which means Delicious
Gamil, which means Good
Maya, which means Water!

Have a Look at the Currency
Another thing the Egyptian Civilization is prominent with is its currency and economy, which are quite cheap compared to other countries! Looking up the Egyptian Pound (EP), also the common currency in Hurghada and all of Egypt. It's quite crazy in comparison to the amount of fun and productive tours you'll live there, from coastal ad marine to the Sahara and historical! Not to mention it'll give you much more space in your baggage to fill with a variety of souvenirs you can offer for the apple of your eye and beloved ones back home!

See What Hurghada's Traditions and Habits Are About
Coming to look up the city's traditions, you must have followed your guts about Hurghada might have unique habits! habits that consider the dressing on top of its magical places and resorts, and we guess you shot at the bull eye already! Being a city in Egypt, Hurghada of course is a city with so much uniqueness coming from the Egyptians' habits and traditions! One habit you'll find is the feverish greetings between people there like old friends, especially between ladies!

Safety in Hurghada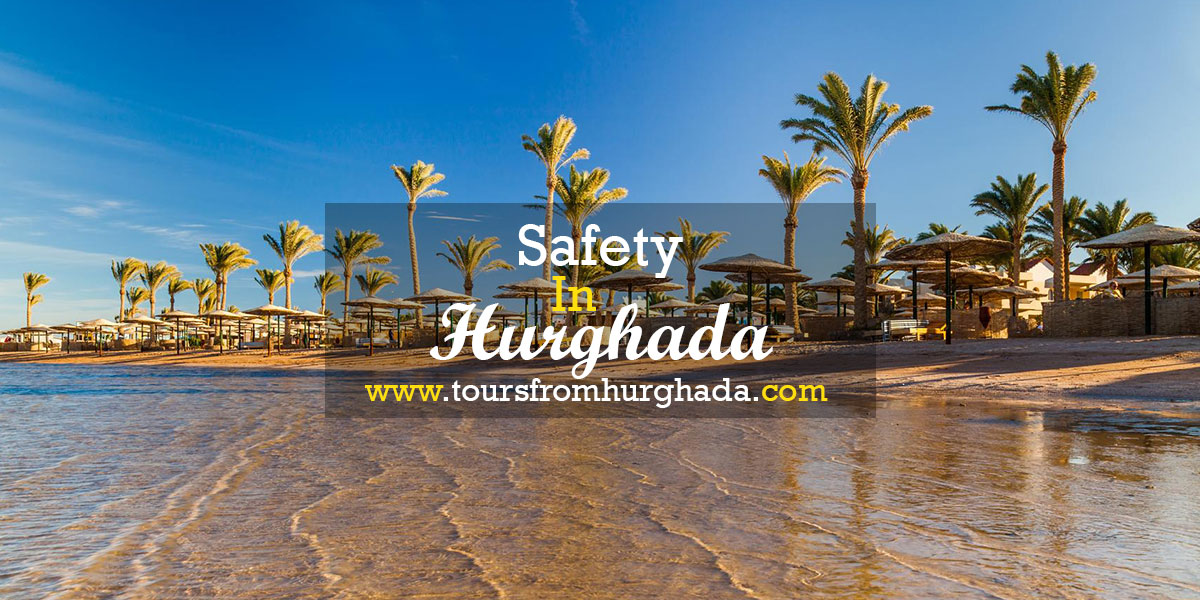 You must have heard about travelers taking every step of their trip with the utmost care, feeling like walking on eggshells afraid to be hatched! They double-check everything before going out to some places there! And most importantly, they might set millions of lines on strolling alone and raise hundreds of red flags if their strolls happened to be at night! Nonetheless, Hurghada safety measures add more glue to those bunch of fragile eggshells and turn into them a stiff bridge leading to total assurance and a perfect trip!
Thanks to the permanent airport checkups applied to each of the travelers at Hurghada International Airport, the second home to lots of nationalities from all over the world, the city keeps a steady pace of safety for all tourists and citizens! Not to mention the full-time-security-personnel shifts going on an endless cycle and keeping an eye on the travelers on the streets!

Conclusions
Our agency provides you with Hughadaa day trips wherein you can explore Hurghada city's interiors and exteriors in healing adventures! It'll take you on a mediation tour when you'll feel the tranquility of the Hurghada beaches and the serene waters of the Red Sea! It, also, can make you live the blast of old souks and modern malls, besides the wildness of the Sahara, to end it with an impeccable exploration wherein delegations of powerful pharaohs once used to live! All are offered in and from Hurghada City with divine services and at a reasonable cost with us!