The beautiful city of Hurghada is the most well-known coastal city in Egypt that is located below the Sinai Peninsula and what is truly attractive about the city is that Hurghada Environmental Protection and Conservation Association does its best to keep the environment healthy as possible as it can through providing a boat mooring system to protect the coral reefs and the wrecks from the boat anchors. Hurghada wasn't more than a fishing city but recently it turned into a terrific resort hosting the most beautiful types of fish, coral reefs, and a place to do some interesting activities including snorkeling, diving, swimming with dolphins, and riding quad bikes & heading into some desert safari tours.
The Best Hurghada Diving Sites
In order to enjoy in Hurghada, you need to know the best Hurghada diving sites there and what each site includes. Throughout our article, you will find all of what you may need about such interesting tourist spots:
Marsa Abu Galawa "Carless Reef"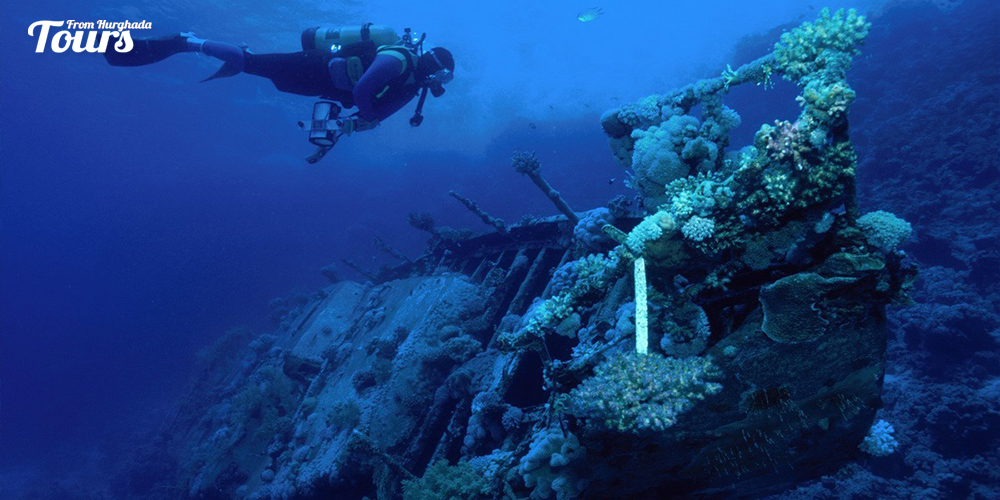 It is located 14km northeast of Hurghada exactly between Giftun Island & Shaab Umm Qamar and the reef is 200 m long. While visiting such an exciting reef, you should expect to see giant moray eels in addition to the amazing white tip reef sharks. There are two pinnacles at 12m in the carless reef. It is a truly nice reef that has a lot of fish and a lagoon.
Fanadir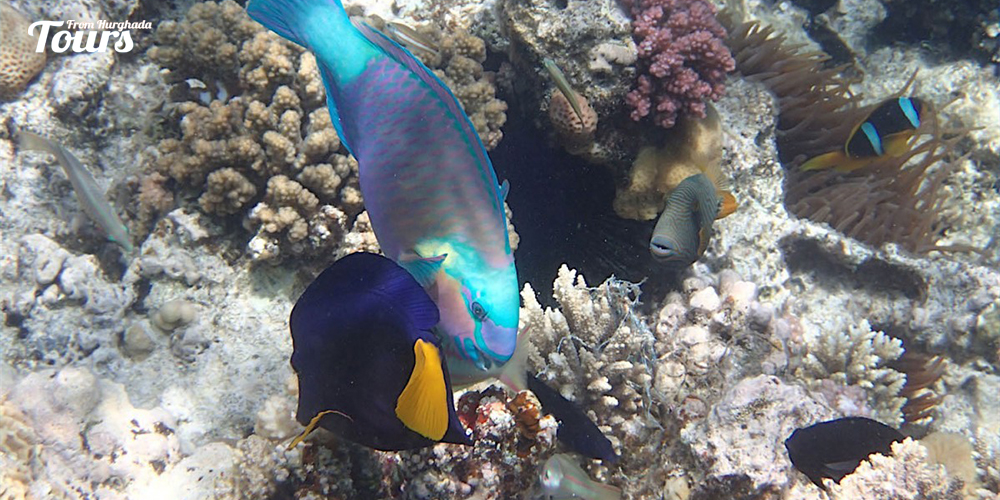 This fascinating coral reef is the largest one in Hurghada and it has been a protected marine since 2006. It is the best area for divers who like both shallow & deep diving and while being there, you will have the best opportunities to see a lot of things especially if you got the chance to play with some dolphins.
El-Fanus "The Dolphin Reef"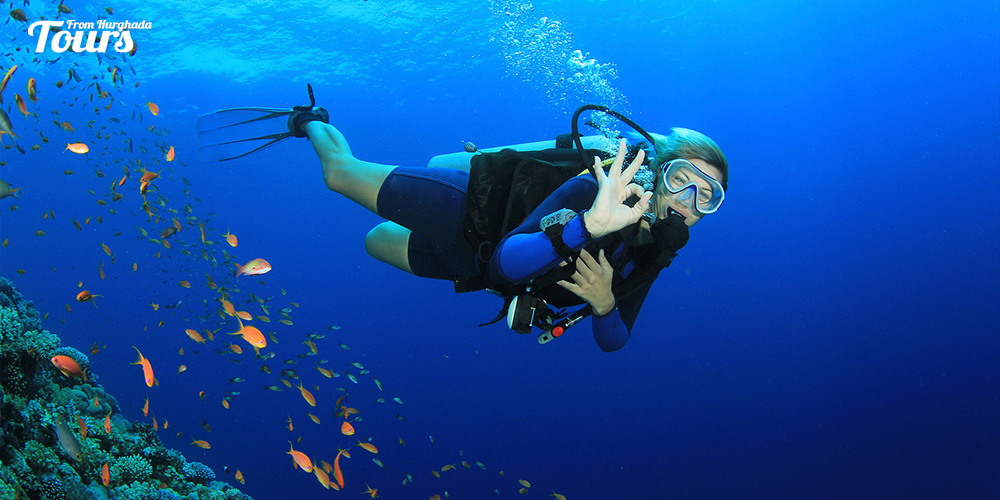 While being in El Fanus reef, you will be able to practice some very interesting water sports and activities and discover the terrific types of dolphins there especially the incredible bottlenose dolphins there in addition to some amazing turtles.
Giftun Islands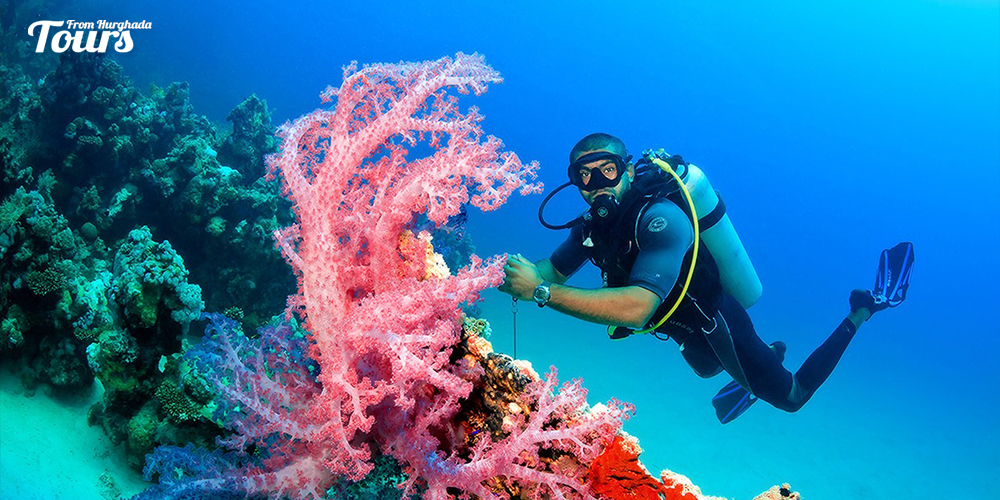 The best destination that you need to head to and it is located opposite Hurghada. Such islands have always been a marine protectorates since 1986 and it isn't so expensive for divers to go there and spend exciting time doing some diving excursions and surprisingly, the money you pay goes to maintain the national parks and that is why the area is highly restricted and it is allowed only to few boats to cross the area.
Turtle Bay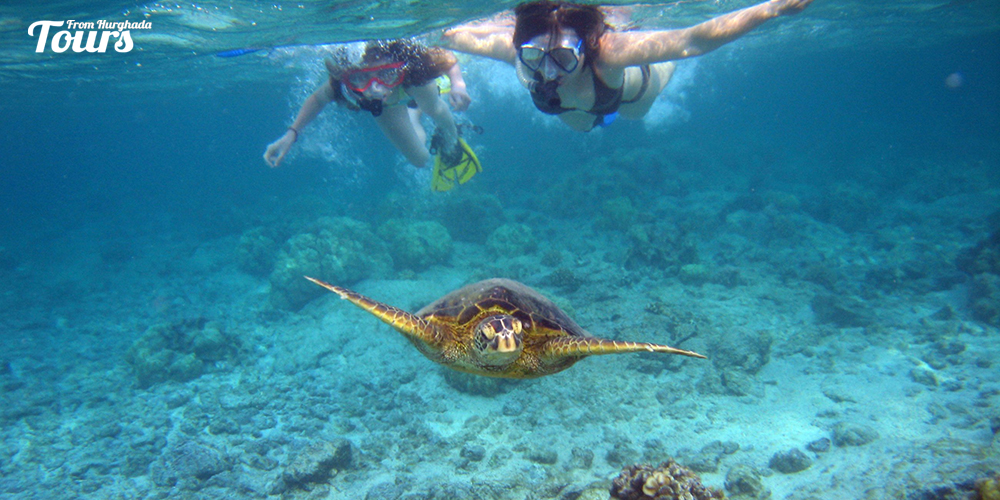 It is located in the northern part of the Giftun Islands and it is known as a place full of life because of the interesting sea life it includes and all of the activities throughout its lagoons.
Oberoi House Reef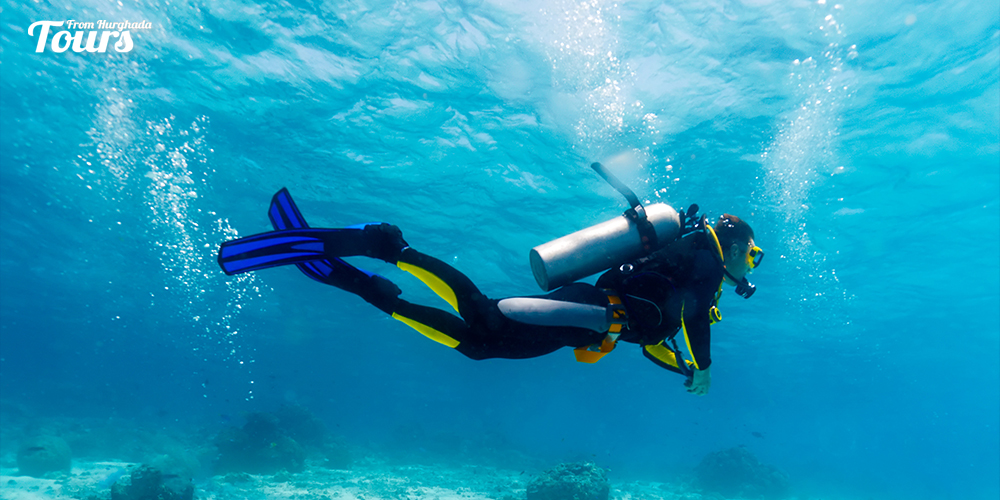 It is a truly fantastic site in Hurghada where you will have the opportunities to see many turtles, eagle rays besides finding a lot of octopus, lionfish, trumpet fish, and a lot of interesting things that you will enjoy a lot while being there weather on/ off the coast.
El-Ark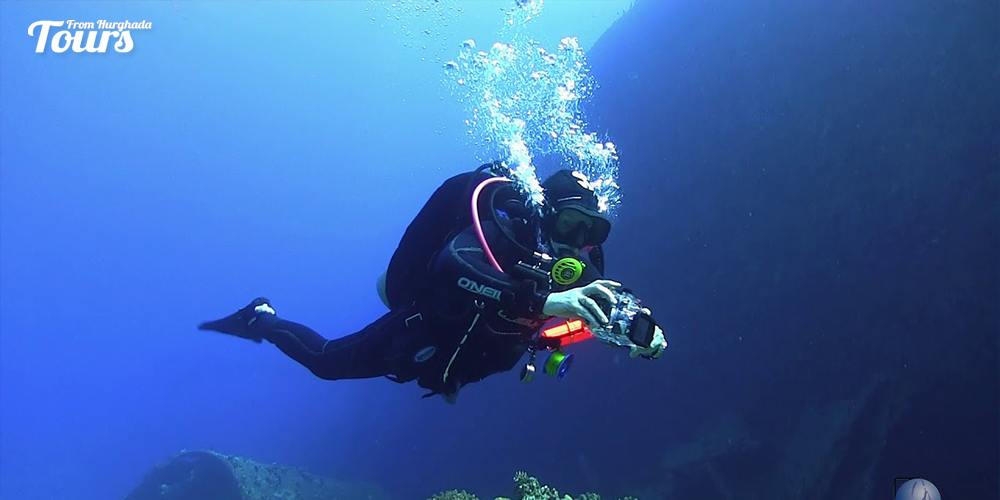 It is a plateau that has a lot of pinnacles with a lot of corals & colorful types of fish and it is located in 10: 12m depth.
Gota Abu Ramada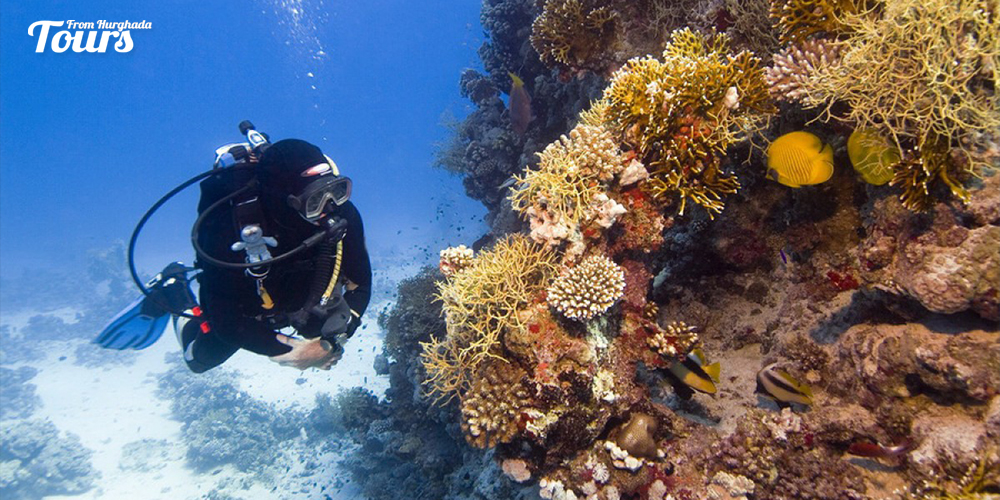 It is mainly a protected marine since 1986 and it is rich with all types of sea life including fish and corals.
Hurghada Ramada North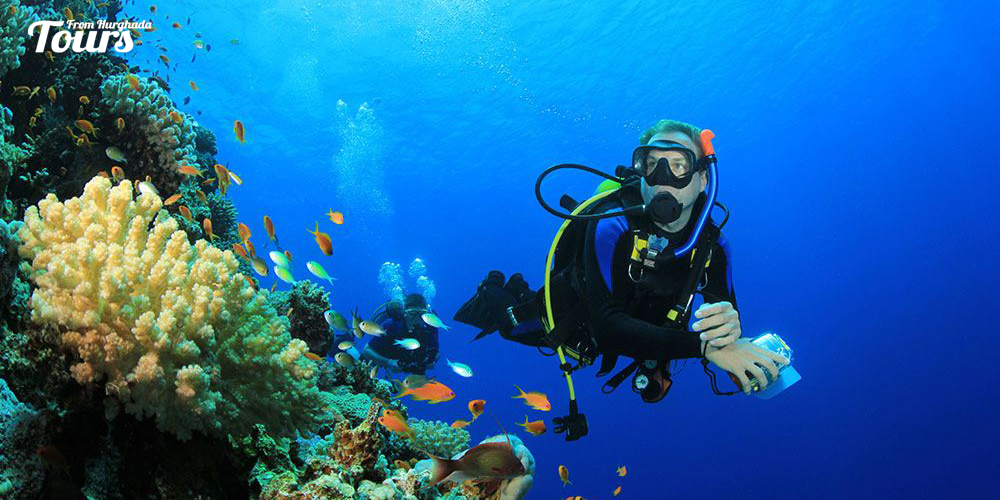 It is a small island located in the east of Hurghada and it is famous for its lovely wall with coral & gorginia.
Ramada South
It is a sandy slope that can lead you to the coral world and it is located 15km southeast Hurghada. It is a suitable destination to do some diving & snorkeling in addition to discovering some unique types of fish and corals.
Susana Wreck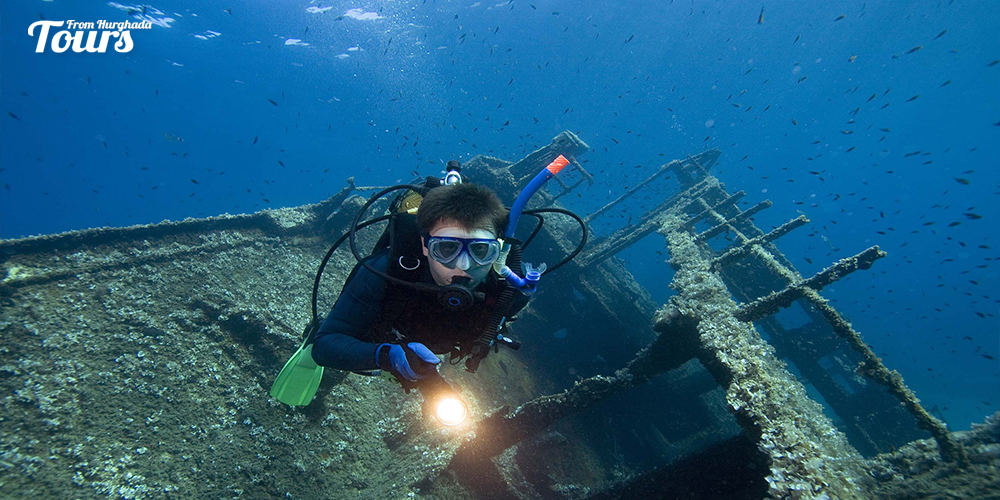 It will be a truly unforgettable adventure for you to get inside such a terrific place and discover all of the beautiful lovely sea creatures.
Shabaha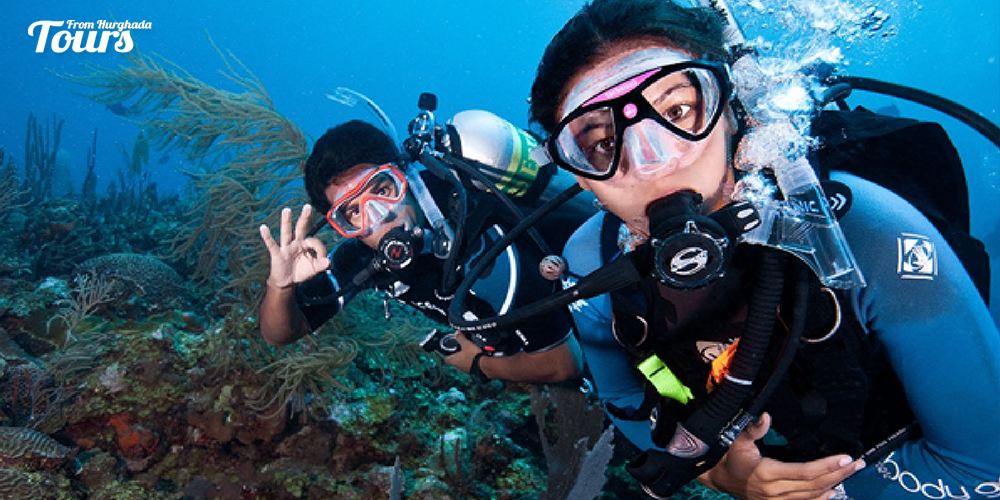 It is a beautiful shallow reef in Hurghada that carries inside all of the amazing types of fish and it is a very attractive site for the divers to practice their favorite diving courses.
Abu Hashesh
It is called "The Father of Grass" as it is the best place to swim down a sandy slope at the base where you will meet the coral wall and there you will be able to make a drift dive. It is located at the northeast end of the reef and it is famous for its attractive coral with different orientations. You will also find there, small sharks sleeping in the caves.
Gota Makadi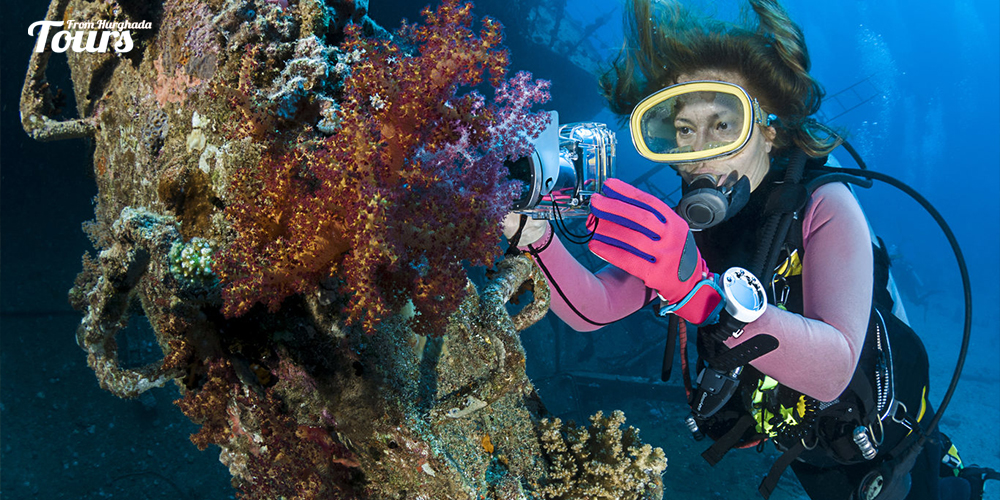 While being in such an imaginary place, you will find beauty surrounds you wherever you look because nature there is truly beautiful resulted from the interesting coral reefs and all types of fish from every side around you.
Royal Makadi Housereef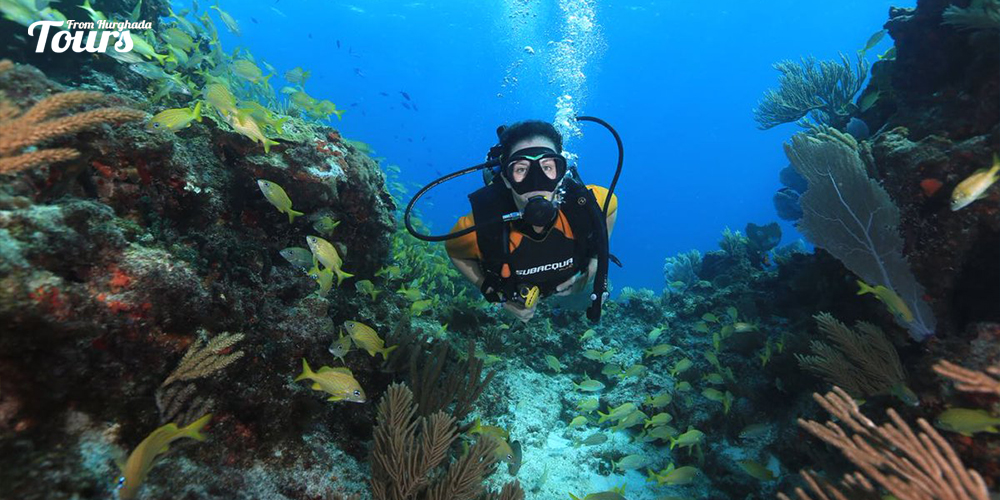 It is a truly interesting diving site which is located in Makadi Bay that is close to Hurghada and it offers you wall dive slopes, seaweed meadows, and terrific sandy patches. You will find there like many of the coastal sites in Hurghada, an incredible variety of corals and it is a fantastic spot where you will be able to hang out with your friends to enjoy the beauty of the sea which is going to be a great opportunity for you to take while being in Hurghada.
Soma Bay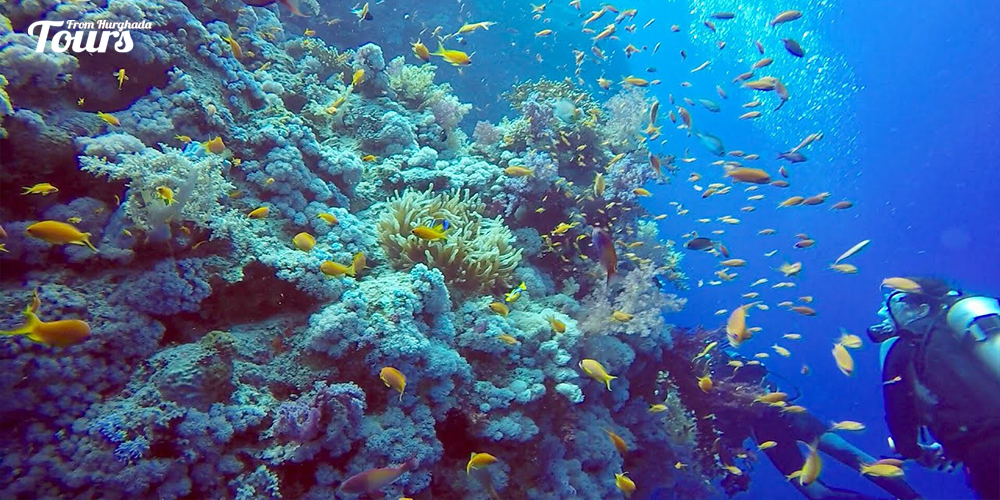 You can spend there as much time as you can as it somehow looks like Sharm El-Sheikh in its beautiful diving spots and its fascinating coral reefs that make it one of its types among the whole available diving sites in Hurghada. It is located about 45km south Hurghada just north of Safaga so it links between the beauty of all of the coastal sites of Egypt in one place.
Hurghada Holiday Packages & Excursions
You can make your upcoming vacation an imaginary one and head to Hurghada to spend a coastal time touring around the different diving sites there and also to have the best activities that you have always heard of just like snorkeling, diving, getting into the desert by a quad bike, or even discovering other historical cities in Egypt, just choose the most desirable destination you want to visit and choose one of our Hurghada excursions or Hurghada holiday packages with all of the facilities & services that you need to have and of course we provide you with the best accommodation to let your stay in Egypt a remarkable one.