The Very Beginning of El Gouna
The city resort of El Gouna was built in 1989, and designed by great European and American architects! It was built to resemble traditional Egyptian architecture, like the one found in the courtside and the Nubian Villages. It has three main areas, which are Downtown, Tamr Henna Square, and Abu Tig Marina. El Gouna has about 18 hotels, rated from three to six-star, and a grand golf course.
Also, a small museum with 90 exhibits of modern Egyptian art, a highly advanced hospital to handle any medical treatment, a small private airport for charter aircraft, a small aquarium, a go-kart track, a paintball arena, tennis courts, horse stables, and a football stadium!

Where Is El Gouna Resort Situated?
The majestic city resort of El Gouna is part of the Red Sea Riviera, 20 KM (12 M) North of Hurghada, and four hours away from the major cities of Europe!

What the Climate Like in El Gouna
The weather in the resort of El Gouna is way more heavenly in comparison to the majority of the travelers' hometowns! As, it's warm and sunny all year in El Gouna, with a temperature ranging from 17 C (63 F) to 33 C (91 F)! In the Winter months, from November to March, the average temperature is about 16 C (61.2 F), that's a lot more relaxed winter temperature for travelers with a freezing cold atmosphere back home!
In the Summer months, from April to August, the temperature is 24 C (80.3 F), that's another state of balmy weather the resort offers, which will make it up for the boiling hot weather some travelers might have complained about back home! Yet, the essence of tourism in EL Gouna lies in Spring and Winter, when rows and rows of travelers come floating one after another in the resort's gracious environment!

To Get the Best of Your Visit, There!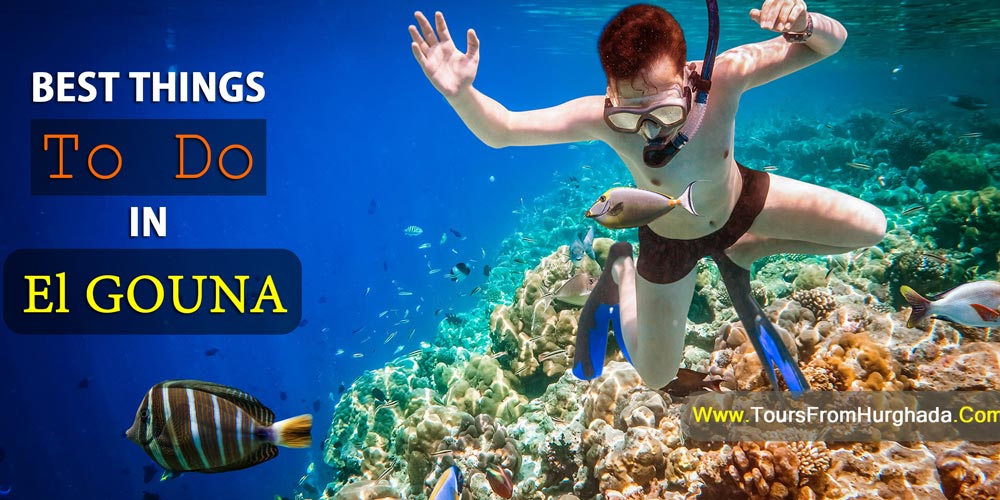 El Gouna has activities and destinations that'll make you hold your breath, even more, and will make your breath hitch in your throat! Starting from the beaches scattering here and there in the resort, whose scenes feel like heaven for the eyes to indulge in! Not to mention the cliffs of adventure you'll hike there in the resort's watersports and marine life!
The resort, also, has multiple standards of wildness nestled in the Eastern Sahara there that can be explored encircled by the glossary sands while the round plate of the sun is on full display! And of course, there's the possibility of strolling between different price tags through a shopping round at the resort's centers of shopping! Therefore, the following are just a slight segment of the activities offered for you there:
1- Grab Your Wetsuit and Target a Scuba Diving Round at Zeytuna Beach!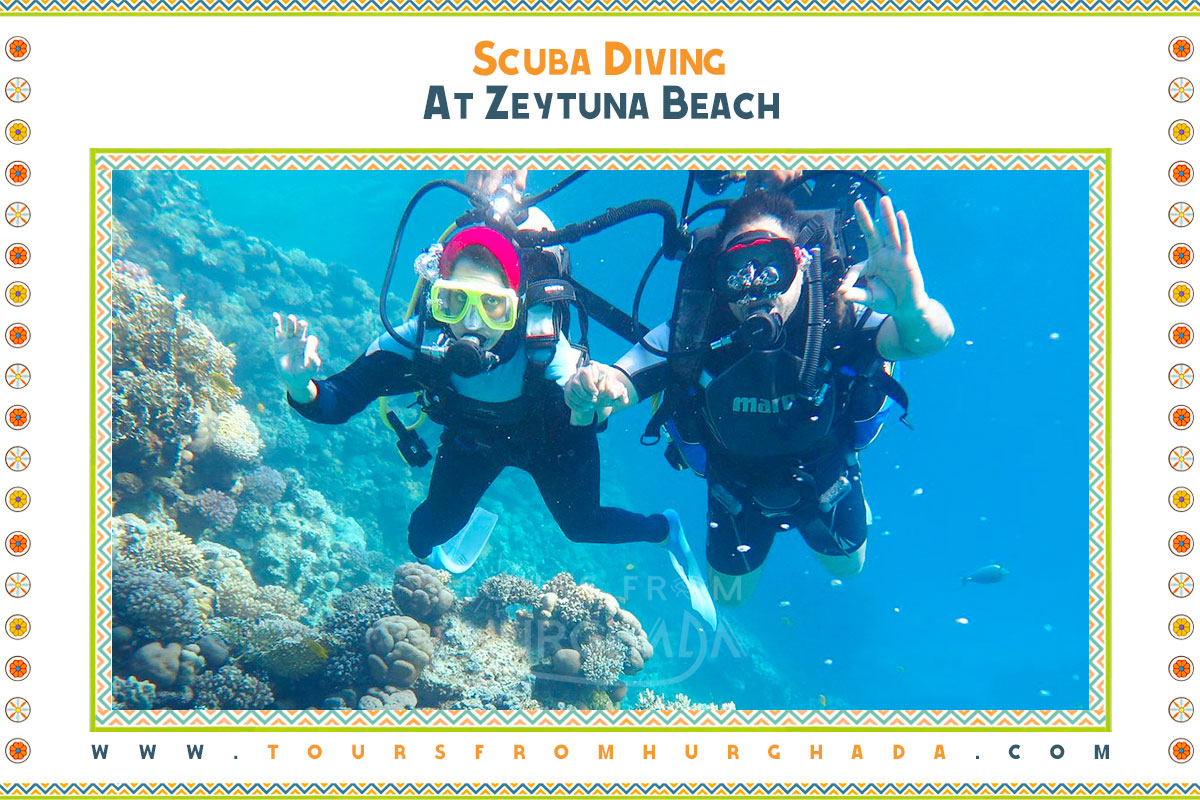 Looking for a bunch of new marine aesthetics? What about touring the very secrets of the Red Sea? Wait, have you ever thought about what Jellyfish, Neon fish, or hard and soft corals look like? Then, welcome to the expanse of Zeytuna Beach! The beach is included in the domain of El Gouna Resort, wherein you can feel the coolest with the fractions of magnitude you'll collect up one after another to find yourself a home between! Turn the Red Sea's divine beauty into an acoustic guitar and start pulling onto its strings to let out the finest of rhapsodies coming from the marine creatures' breaths splashing waters around them!
2- Try Snorkeling at Mangroovy Beach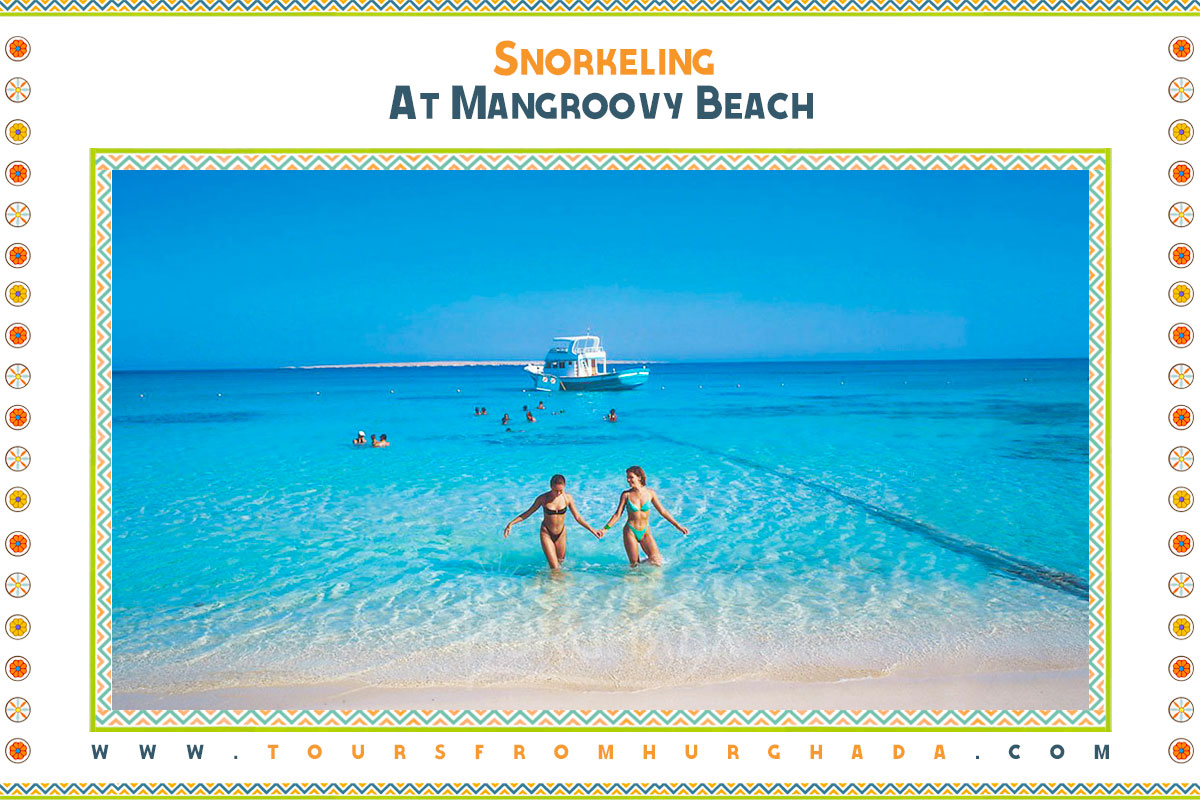 Mangroovy Beach has what puts it into a comparison between the other worldwide goldy beaches to end up ace each of them with the ethereal touches it adds to the ecology system and marine world! Through a snorkeling trip, the beach will unfold the carpet for you to its marine world, and with every fabric that you step gingerly on, it'll release you untouched magnificence formed by the 12,00 species of the Red Sea creatures!
Dance on the ribbons of magic left behind by the Parrotfish, the Lined butterflyfish, and more with a pair of snorkeling goggles! Throughout your adventure in Mangroovy Beach, you won't find it in yourself to come to your senses, left hypnotized by the mingled colors of the environment around you, underwater, or wrapped up by the beach sun and slick sand!
3- Go Windsurfing at Moods Beach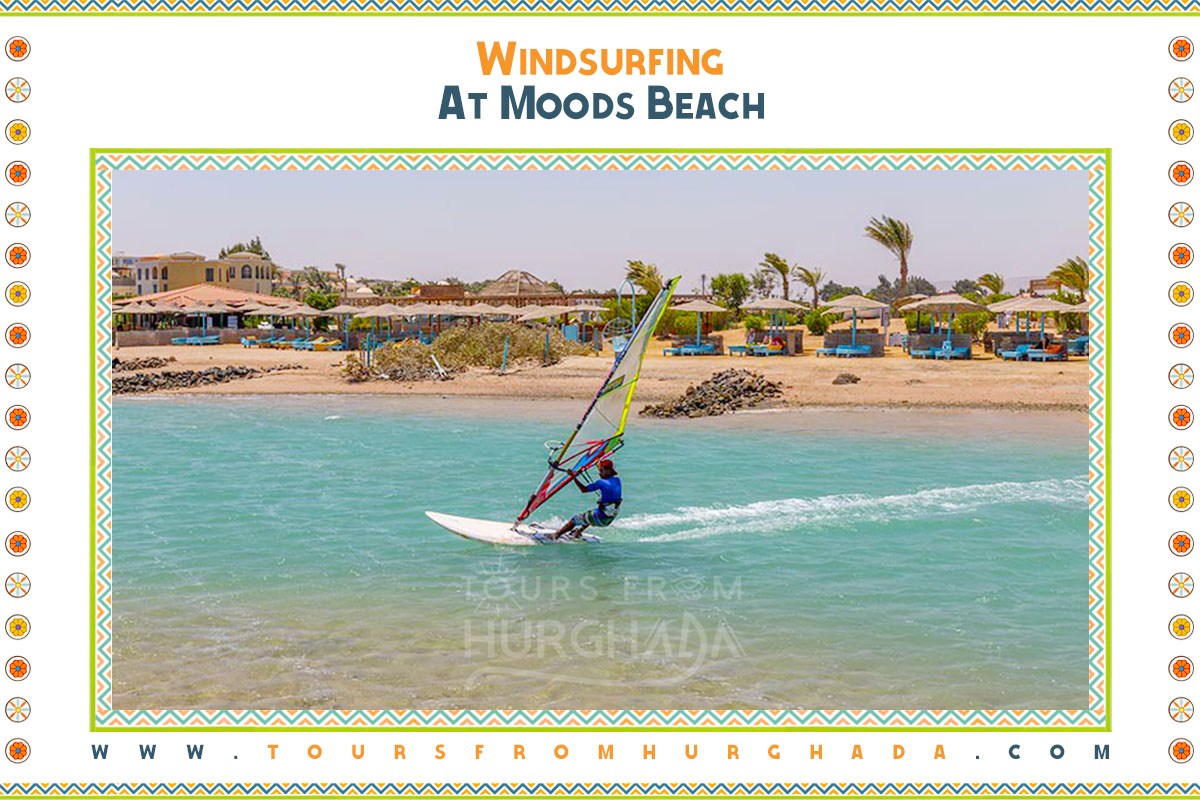 Coming to Moods Beach, it feels like meeting Peter Pan in his Neverland to take you on numerous adventures involving the Red Sea from all dimensions! There, you'll get to feel your feet grazing the Red Sea's waters and your body hugged by the blowing air caused by its wind in a perfect windsurfing experience! It's such a genius adventure that gets sea enthusiasts being reborn at the hands of two components of nature, the air, and the sea! You need to just get on your board with two hands propped against the windshield, and let the Red Sea resort you throughout about the true bliss it holds!
4- Explore the Desert Breaths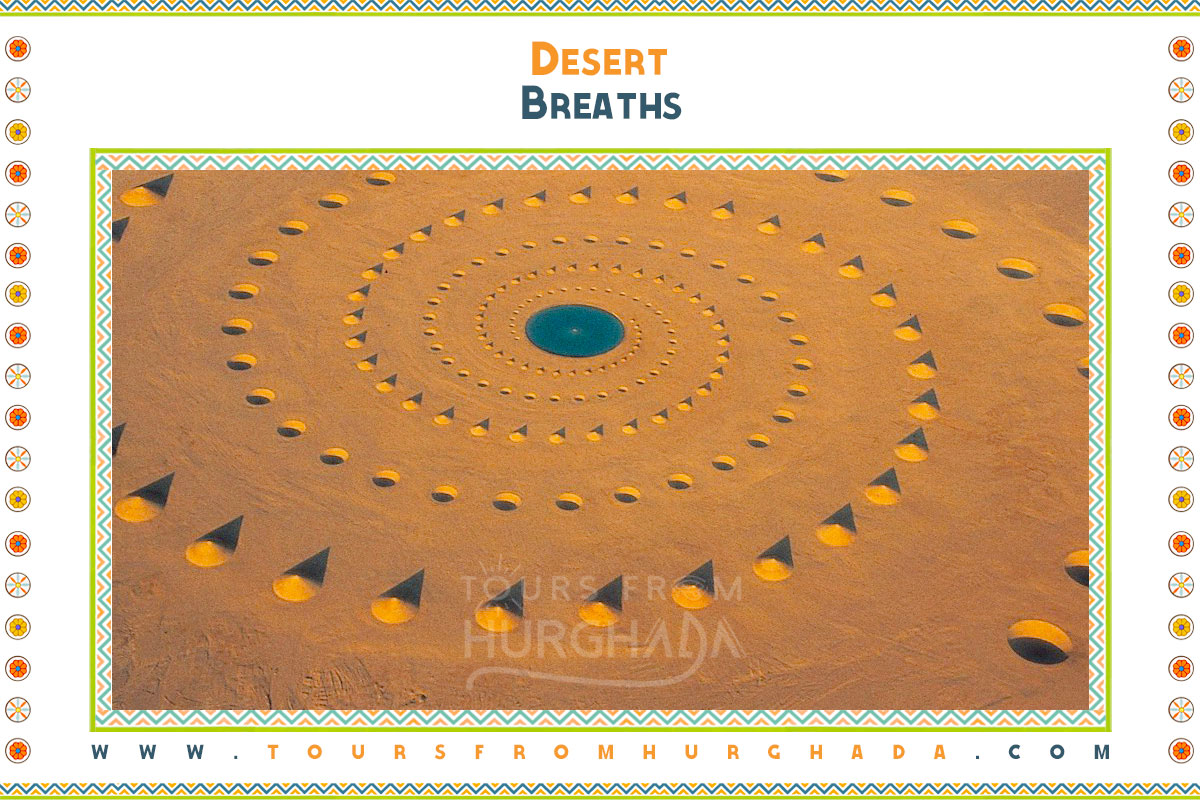 Desert Breaths are completely new territory in the "How to Entertain Yourself to the Fullest in El Gouna" never-ending saga! Stepping in one place you might feel a state of déjà vu, however, spending some time in a space growing cone sand characters is something that might have never happened to you before, not in your imagination, not in your dreams! The Desert Breaths, from a bird's perspective, are portrayed as dots lining a space of the desert. And, on a closer perspective, they come with huge conned accumulations of sand and hollow reversed gaps!
5- Go Shopping!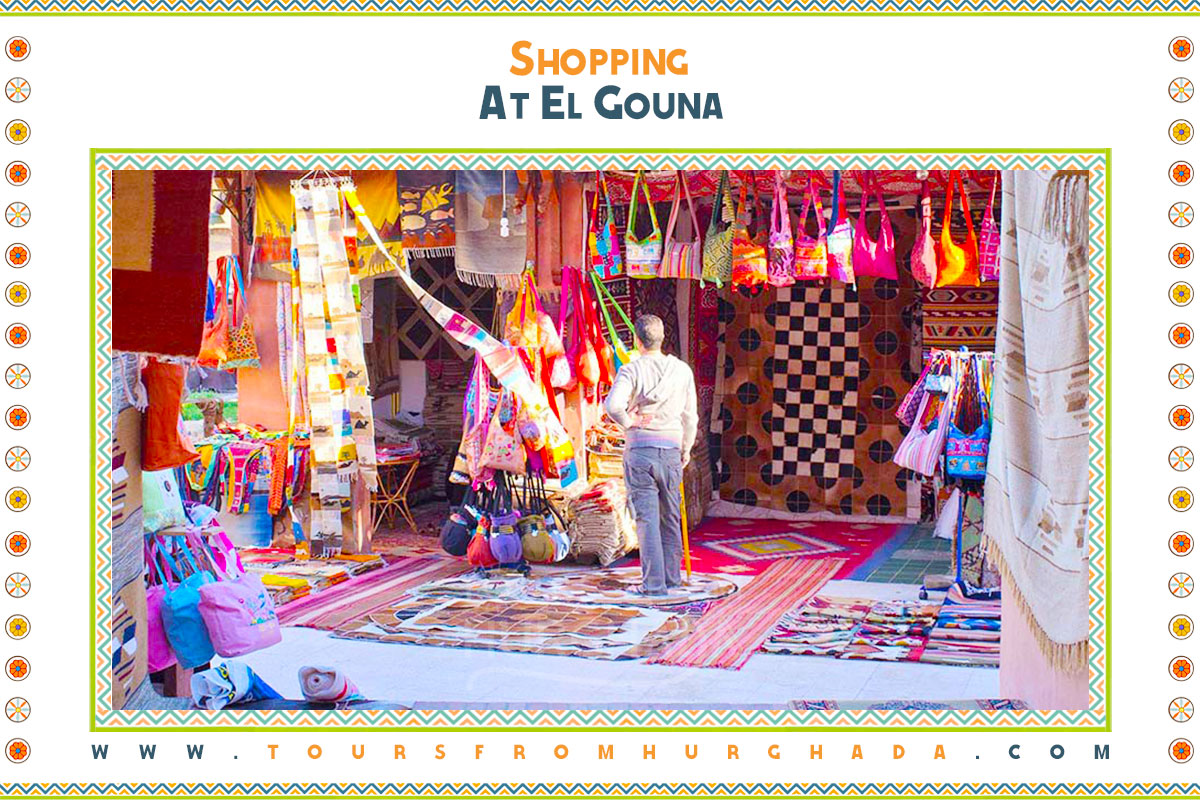 Shopping in El Gouna will build you so many visions about how to hold onto your trip's memories tight, not giving up on the feeling injected into your system having it, through the items you can purchase and grab with you back home during your trip! The shopping mechanism in El Gouna never failed to trick people; you dive into the different spaces of shopping there, have a look here and there, and you consume all money you have on you, then you're faced with the admission of your shopping experience does worth the money!
A shopping adventure in El Gouna does worth every penny you invest for the grab-and-go techniques most shops apply there! As the second thing you'll know after not being able to resist the uniqueness of the pieces there is your shopping cart getting fed up so well with cultural pieces and clothes alongside jewelry and antiques!
6- Visit the Hurghada Marine Museum & Aquarium!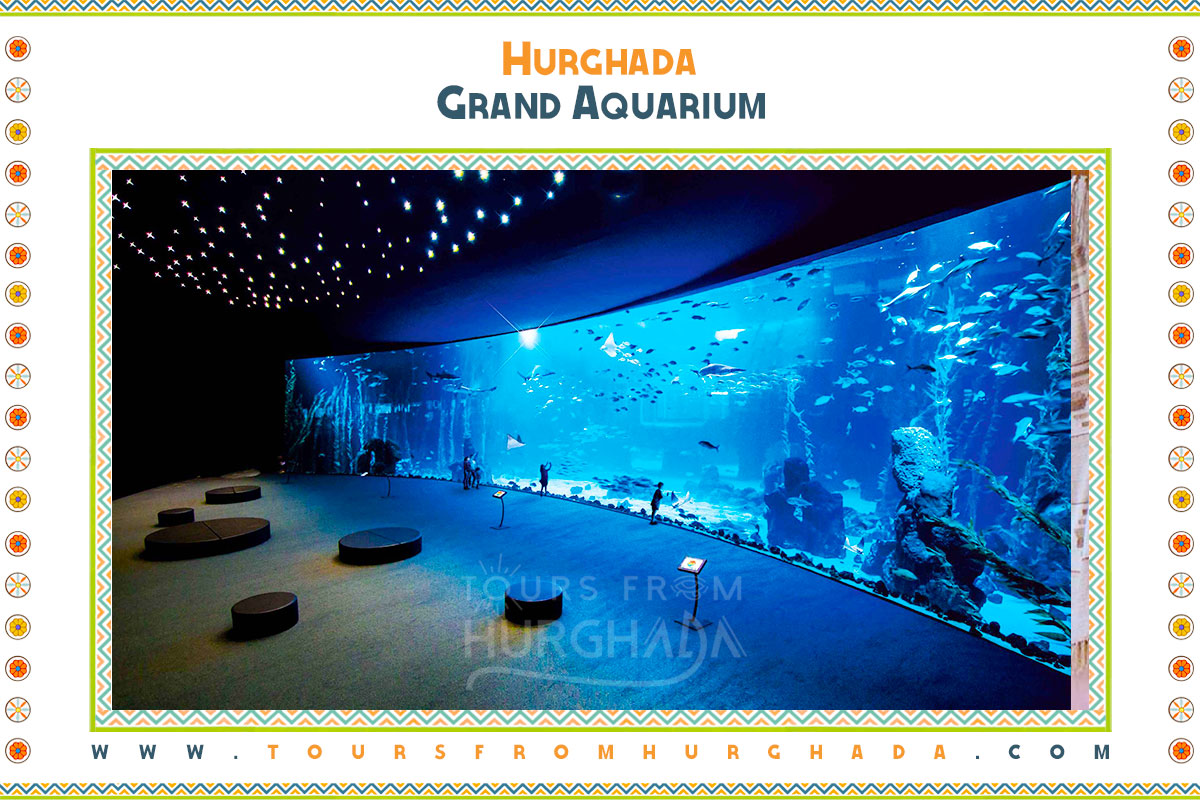 Getting inside the museum, the Earth can break free from its orbit, or people can go on with their discussion about whether the Earth comes in an oval shape or a round one, and you'll not even pay a mind! Instead, you'll be busy dancing on the real orbit the marine life will set to you with its allure and charm from behind the glass! For the marine adventures are the everlasting motto El Gouna has been careful to polish from the very start, the Marine Museum & Aquarium made the process far more seamless, especially with the settings this one place offers!!
Said settings are not but molds of creatures that'll keep rounding like a spinning wheel in your mind over the long run! Maybe they'll pop up on your mind seated on your comfy armchair back home with a cup of tea in hand while tunning in some National Geographic show, but at an elaborated level of scarceness!

To Think out of the Box!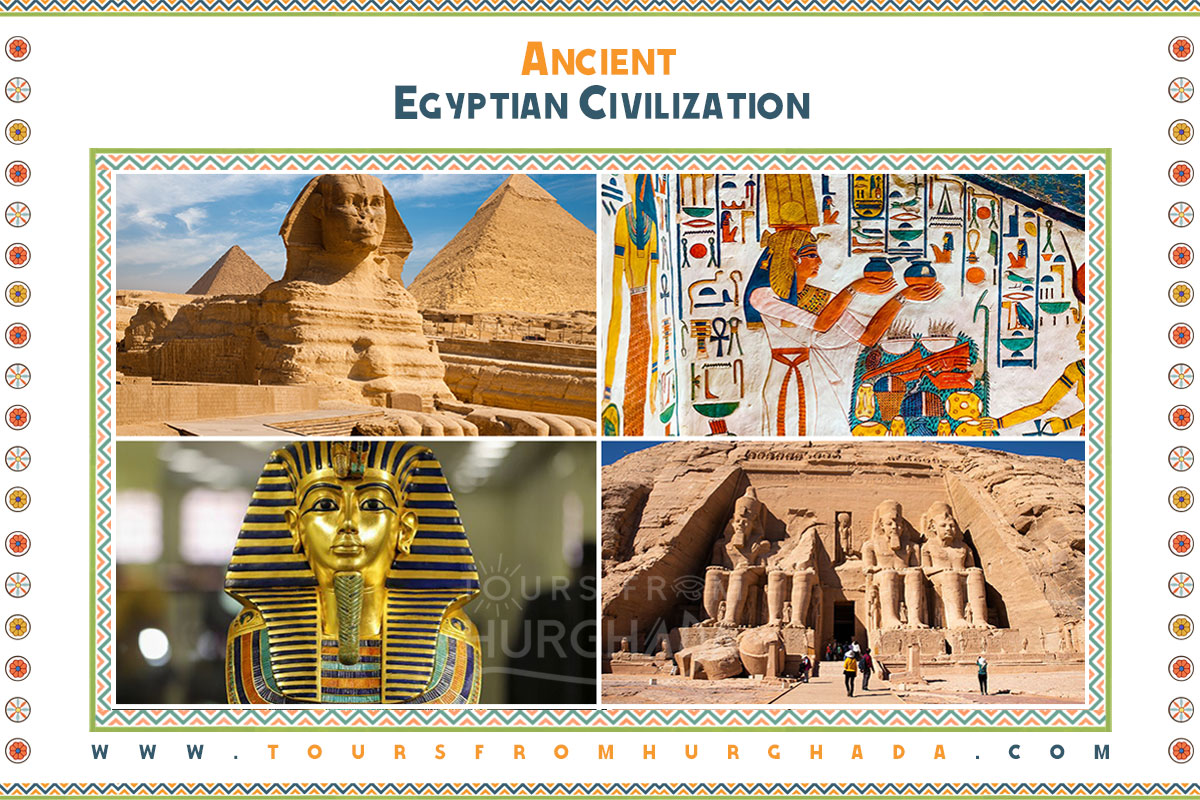 With the activities to do in El Gouna brought to the table in the above-mentioned paragraphs, it's about time to know about what strings attach El Gouna to ancient Egypt, as one way to think out of the box! El Gouna is widespread as a coastal destination, however, it still can offer fine historical trips from it! It's among the destinations that give the once-in-a-lifetime chance needed to explore ancient Egypt with its symbols, myths, and unique codes! As is a resort not so far from the different centers of Egypt's civilization, El Gouna can make you explore the different landmarks through an around-an-hour-and-a-half flight from Hurghada Airport to Cairo in Lower Egypt and an average 4-hour drive to any of Upper Egypt destinations!
Our tailor-made, El Gouna Excursions offered by us, are the best combination of adventure and tranquility you can have! As you will get the chance to do a desert safari, through quad bikes or jeep cars as well as a horse ride on the magical shores of El Gouna. Also, you will have the opportunity to witness the majestic mesmerizing artifacts and monuments of Cairo, Luxor, and Aswan, all included as a part of the numerous diverse tours that only we introduce, so grab your chance now!