If you would like to enjoy the golden sandy beaches through the best possible hotel accommodation in Egypt then Hurghada Beaches will be your gate to the absolute excitement and fun. Throughout our article, you'll find all of the necessary amenities that you may need upon your arrival at Hurghada. You will find there many sun loungers, bars, restaurants, spa areas, and of course that is not all of what you are going to find as in Hurghada, there are many activities that you can do including snorkeling, diving, scuba diving, swimming, and there is safari excursion for the adventurous ones.
The Best Hurghada Beaches
Old Vic Beach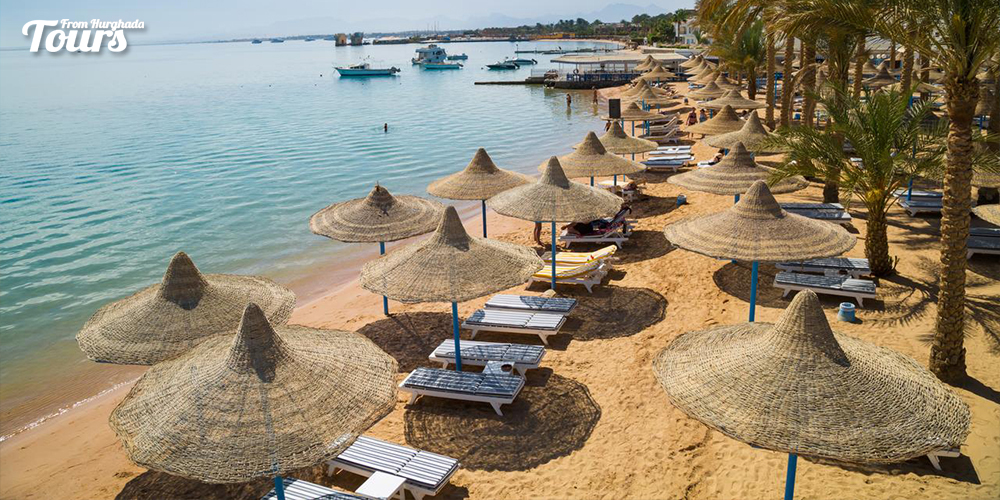 It is located on Village Road in Hurghada and it is truly an idyllic spot as it is near the center of the town and of course it is a pretty good value for money. It contains some sun loungers and a bar that has all of what you are going to need while your accommodation. While being in this beach, you will find some local wildlife including hermit crabs & heron splashing in the sea, there are many activities that you can go for there just like parasailing & banana boat ride.
Sahl Hasheesh Beach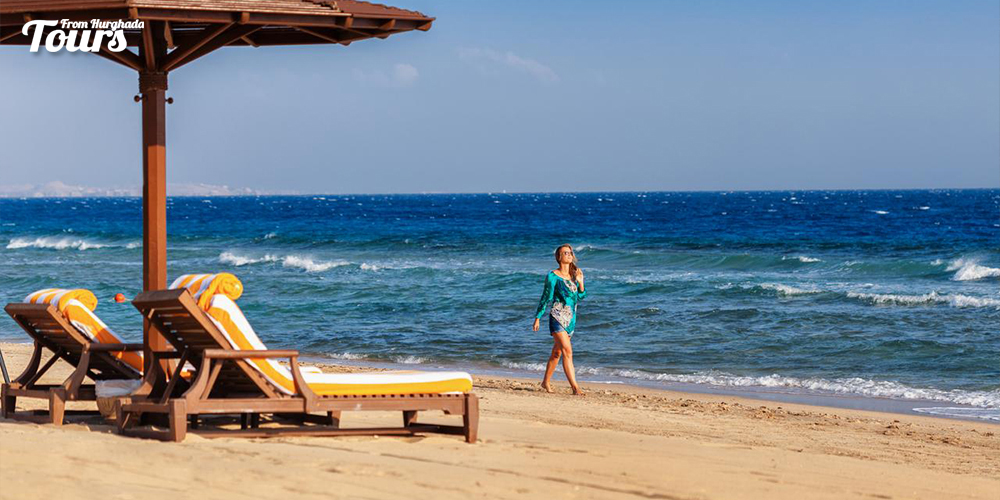 It is located in the south of Hurghada around 13 km from the beautiful shoreline of Sahl Hasheesh. The land of such a gorgeous beach offers panoramic views of the bay area and the majestic offshore islands. Among those islands, there is the island of Abu Hashisha that comes with fantastic snorkeling & diving opportunities so that you experience the remarkable marine life and the glowing coral reefs. Tropitel Sahl Hasheesh is considered the best shore on this beach.
Makadi Bay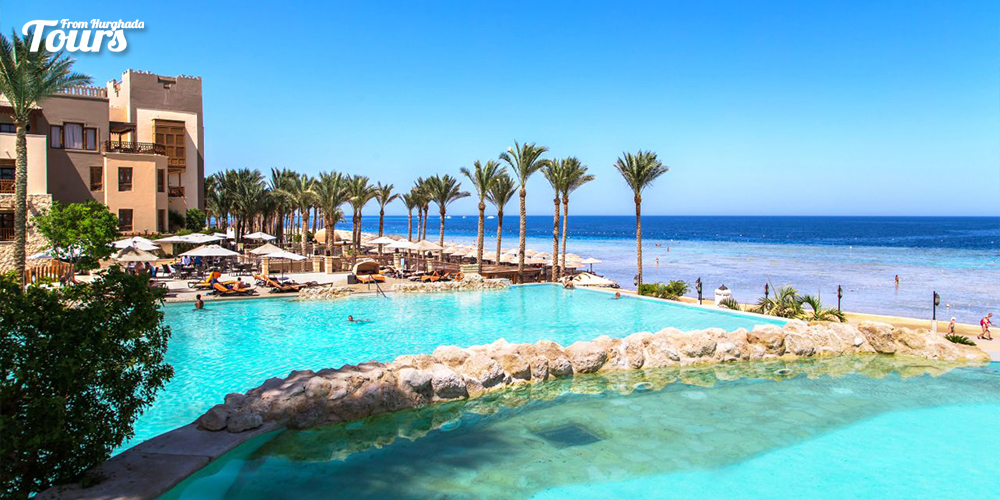 It is located next to Sahl Hasheesh and it boats a lot of all-inclusive luxury hotels such as the Fort Arabesque with its stunning gardens and the top beach amenities. There you can do some interesting activities until the evening when it will be a suitable time to enjoy live music and a lot of bars on the beaches' hotel. That is not all as this terrific beach also nestles beautifully between the desert and translucent sea with inshore reefs home to exquisite marine life, making it a great spot for scuba diving and snorkeling.
Soma Bay
This exceptional beach lies a little bit further south towards Safaga and while being on such an amazing beach, you will find some luxury hotels including the contemporary Palm de Soma. It offers a wide variety of amenities upon your arrival as the beach is served with conveniently placed sunbeds and palm-leaf parasols in addition to the diving & water sports that you can do there where you can grab yourself a kayak or surfboard. There is also an aqua park on the beach which makes it the first choice of families to let their kids enjoy & puts on regular beach activities.
Mahmya, Giftun Island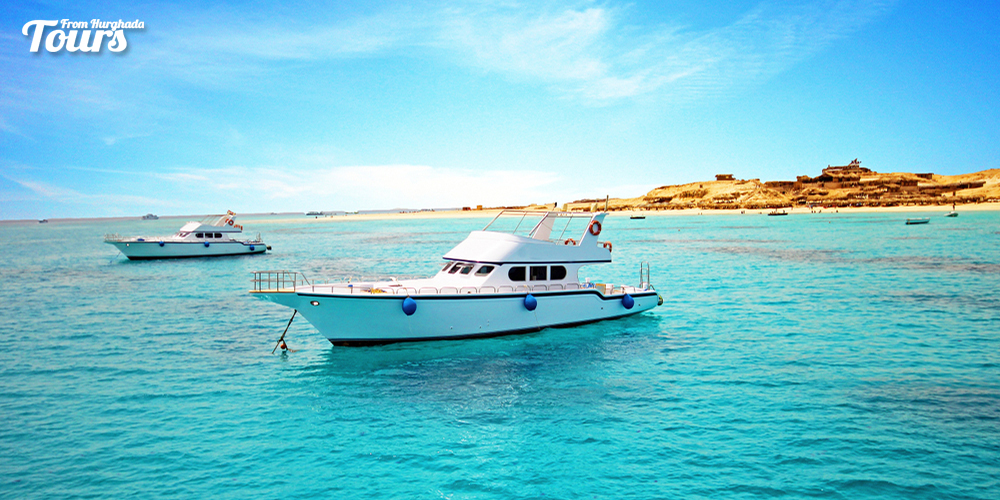 While being at Mahmya beach, you will feel like being in paradise, it is located on Giftun Island that you can head to through a boat ride that usually takes 45 minutes to reach from Hurghada. In order to explore the area, book a snorkeling or a diving excursion to the area and enjoy a totally exceptional experience. Here, you'll find more than 80% of the biodiversity of the coral reefs of the Red Sea and don't forget to look out for the extraordinary birdlife too.
Emerald Aqua Park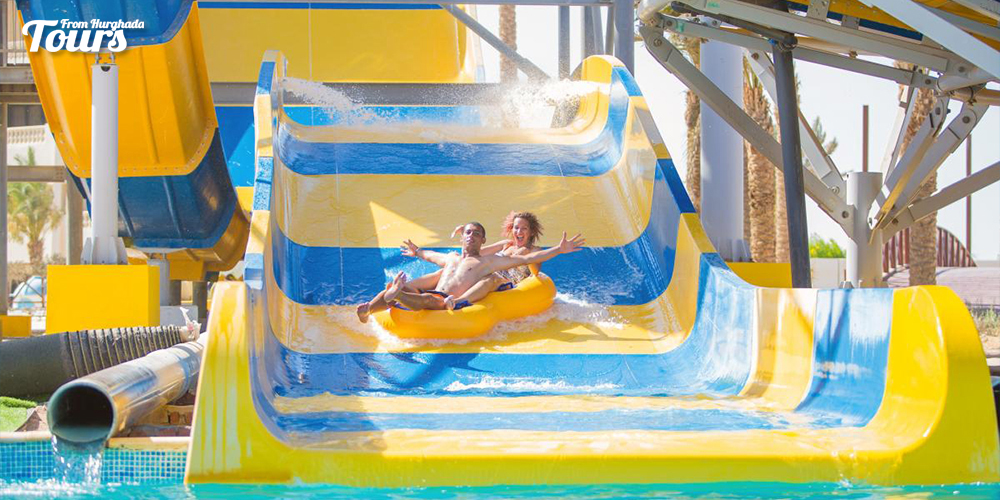 This exquisite beach is perfect for both couples & families. The most interesting thing about it is that it offers accommodation in panoramic rooms with balconies and that is not all as it has an aqua park and a certified diving center to discover the terrific coral reefs plus including a gym, a tennis court, table tennis, and some interesting mini-golf. The rooms of Emerald Aqua city are truly spacious and they are all air-conditioned & equipped with a flat-screen tv with satellite channels and that is not all as all of the rooms are serviced and include bathrooms with bathtub. There is a restaurant on the beach called Pergola Sea Rock that offers Italian dishes and some special seafood dishes and they have 24/7 services.
Meraki Resort (Adults Only)
Experience the eclectic atmosphere with all of the hotel facilities while being in Meraki Resort. This majestic private beach offers all of what you need to relax at the Red Sea. This beach has a hotel with a number of 270 rooms that come along with all the conveniences and the rooms are well designed to combine a Bohemian style atmosphere with comfort for an enjoyable stay. Each room has a bathroom with shower, satellite TV, mini-fridge, air-conditioner, and a telephone. There are a lot of restaurants & cafes that offer all of the delicious food & drinks that you may want to taste. While being in such an amazing resort, you will have the chance to enjoy a variety of locations with a different atmosphere provided by 6 bars to enjoy a nice cocktail & to enjoy the rest of your tour before getting back home. That is not actually the whole interesting thing about this resort as it also offers a 2.6 km beach with diving and snorkeling opportunities, pools, 2 water slides, relaxing massages, and a beauty shop.
Golden Paradise Aqua Park City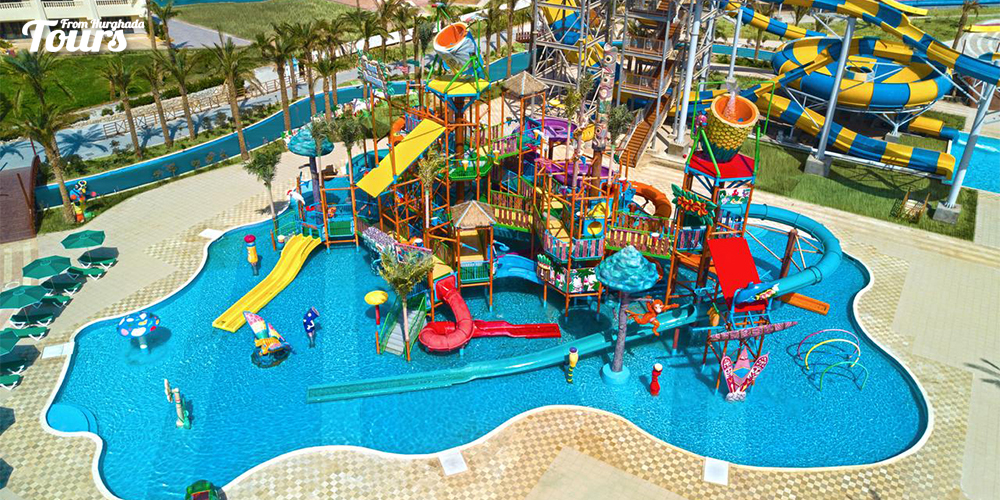 This beach is really suitable for couples & families and it features a free aqua park with 4 swimming pools and a truly expansive spa place having a gym, a tennis court, billiard, and mini-golf to enjoy your accommodation at the most limit. The rooms of the guests in addition to the beach resort are furnished with rich fabrics and Arabic details with a private balcony, satellite TV and a stylish, marble bathroom complete with soaps and lotions for each room. From the ultimate relaxation, there is a Turkish hammam, a hot tub, and sauna and there is also a modern fitness center with cardiovascular equipment. You will find there "The Red Sea Restaurant" that serves international dishes and there is also the Bella Vista Restaurant that is specialized in authentic Italian cuisine so you have a mixture of different cuisine. There is a pool bar that offers exotic juices and hot and cold snacks.
Baron Palace Sahl Hasheesh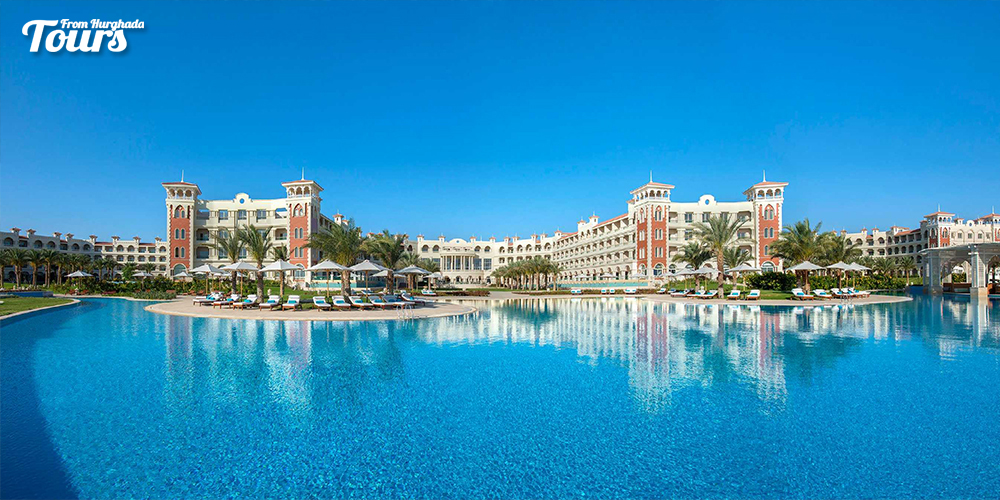 This unique beach is located in the heart of Sahl Hasheesh Bay, it extends on over 600 m2 of private sandy beach, features blue infinitive pools (heated in winter) with exceptional full sea view, bright sunlight and sunset scenery. While being accommodating in this beach, you'll have a great number of amenities including spacious layouts, rich furnishings with air condition, flat-screen satellite TV, bath or shower, private bathroom, a minibar, and many services & amenities with high standards of luxurious. The most interesting this about this beach is that it has a number of restaurants that offer Egyptians, Italian, Mexican, Asian, BBQ, Seafood, Sushi Bar and Teppanyaki. For more fun, there are private swimming pools and there is a kids club that is designed in a safe area for children with the well-supervised daily entertainment program, Luxury transfer service with extra fees are available upon request.
Sunrise Royal, Makadi Resort
It is located at the 4 km long Makadi Bay and it has an oriental flair. Guests, who decide to go there, enjoy their time in the Aqua Park and lush gardens, which are enriched with spectacular pool areas. This resort offers direct access to the beach and 2 outdoor pool areas. Moreover, you'll find there a spa providing an extensive range of massages and beauty treatments in addition to the 6 à-la-carte restaurants that include Italian, Mexican, Mediterranean, Greek and Asian cuisine and all of them have 24-hour service.  That is not all as there are 7 different theme bars, such as a typical English pub, two pool bars, and the Oriental-style Sultana Café. You won't believe that this resort contains 5 swimming pools, including 2 heated ones for winter months and a children's pool with multiple slides. While being accommodated in the hotel of this resort, you are going to enjoy the fabulous views of the Red Sea and there are also many activities that you can have there, including snorkeling & diving. This amazing resort is only 30 minutes drive from Hurghada International Airport that gives you enough time to relax and have fun while being there and you also don't have to worry at all from missing your flight as it is really close to the airport.
Sunny Days El Palacio Resort & Spa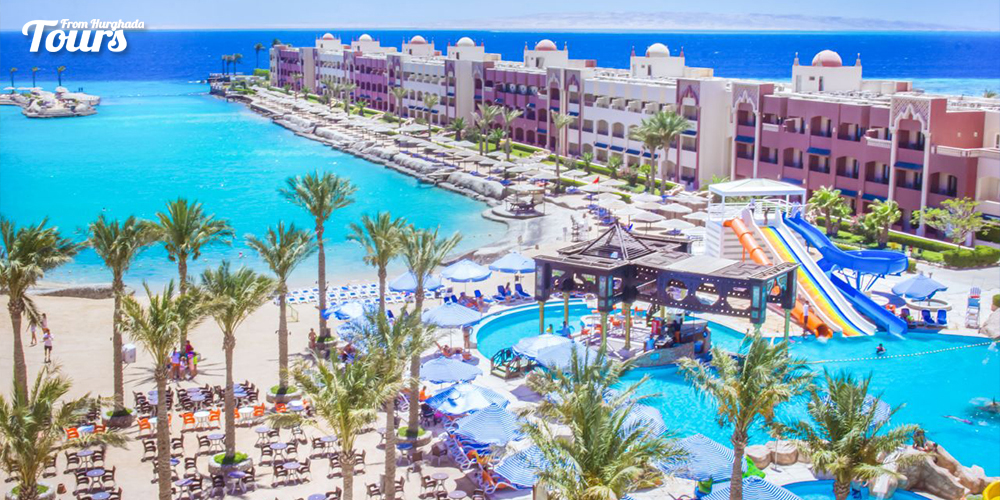 This exceptional resort features white sand beaches, landscaped swimming pools and excellent diving in the hotel's lagoon and coral reef. Guests of this amazing resort have a private balcony or terrace, offering views over the sea. All rooms feature satellite TV and air conditioning. There are a lot of restaurants & bars with some high amenities including a large international buffet, a specialist Italian restaurant and a seafood restaurant overlooking the sea. There are more than 42 shops there to meet your requirements to do some shopping in addition to having some recreational facilities including beach volleyball, water polo, and a fully-equipped fitness center. It is located 9km from the airport and only 3 km from Hurghada downtown.
Andalusia Blue Beach Hurghada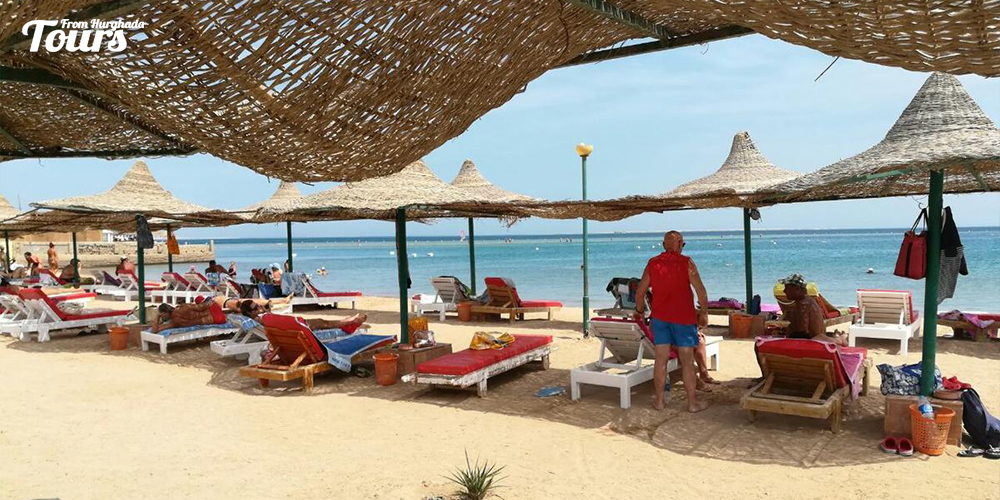 It is located directly in the heart of Hurghada about 9 km from the new Marina. There are a satellite flat-screen TV and 1 bedroom in each chalet. The impressive thing that you are going to find there is that the front desk speaks Arabic, German, and English and they provide 24/7 services. You can go hiking in the garden there and it is surrounded by all of the interesting things in Hurghada as it is located 9 km from Giftun Island, 7 km from Hurghada Aquarium, and only 5km away from the airport.
Hurghada Holiday Packages and & Excursions
You can take a day off and book one of our Hurghada excursions to enjoy the history of the ancient Egyptian civilization and its unique heritage in the immortal cities Cairo, Luxor, and Aswan, and if you wanna have more than just a day trip then our Hurghada holiday packages are what you desire.