Egypt is a fantastic destination to spend your vacation in so that you enjoy visiting the best landmarks & attractions that exist in its adorable cities and unique tourist sites but before planning a trip to Egypt, there are certain things you need to put in mind and our article shows 
What to Pack for Egypt
, what to wear in Egypt and the most necessary things to put in mind before visiting the marvelous land of art, civilization, and culture.
What to Pack for Egypt (Luggage and Accessories)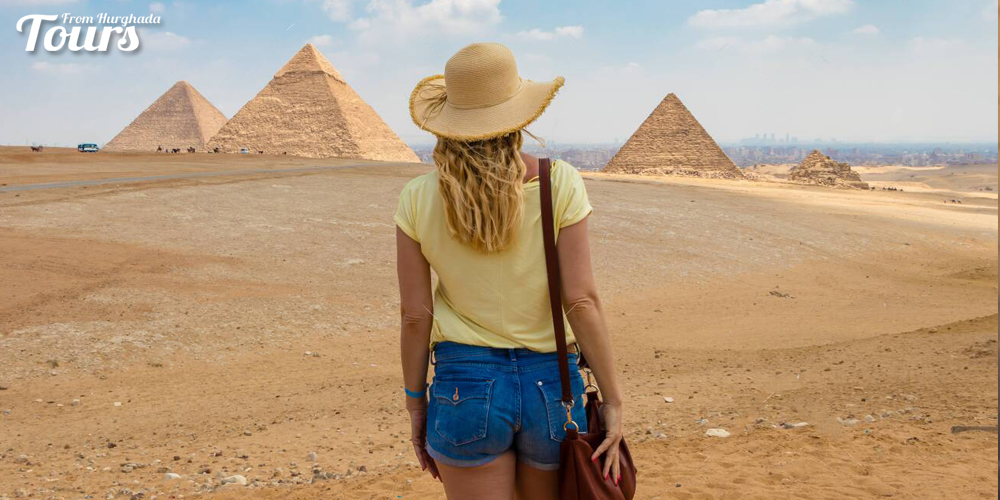 It is a necessary thing to have totally prepared luggage with all the things that you may need to bring with you while traveling to Egypt, whether they are personal clothes, items, medicine, etc. You shouldn't carry a lot of items with you in order not to pay for the extra luggage so all of what you need is to pack the main clothes & items that you may need and don't get afraid as there are many laundry shops in Egypt and they are truly inexpensive so you won't need to carry a lot of clothes with you.
What to Wear in Egypt: Clothing and Shoes for Every Season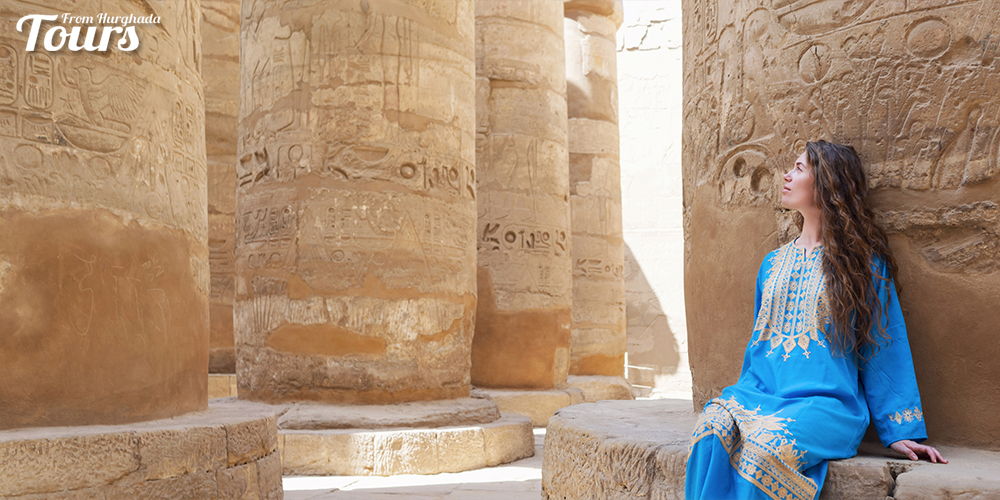 It gets pretty difficult to choose suitable clothes to wear during any trip you want to have as you don't know the exact weather condition you are going to face and if you decided to have a tour to Egypt, you have to know that the clothes which you are going to pack with you totally depend on the season in which you are going to travel to Egypt. After knowing the season, your choice for the clothes is going to be much easier as the state of the weather in each month in Egypt is stable and don't change a lot. Egypt is a conservative country so women should wear complete clothes, cleavage, shoulders, and knees, and it is not a necessary thing for women to cover their hair but generally, you can wear any clothes you would like to wear as long as you respect the customs and traditions of the locals. All of what female tourists need to know is to bring scarves with them to avoid head and to be able to visit the religious Egyptian attractions weather churches or mosques. While being at beach resorts, you can dress any clothes that fit you either more or less as you'll be totally free to wear different types of clothes without facing any problems regarding what you wear. Here are some of the clothing items that you may want to bring with you:
Choose between shorts or short skirts according to what fits you.
A couple of T-shirts
At least one shirt, blouse or smart looking top
One pair of long trousers
A veil/shawl for only women
Swimsuit or bathing suit
Note: If you would like to visit Egypt in winter, then you need to replace the shirts with jackets in order not to get cold during your tours.
For your Footwear:
For the matter of shoes, you should definitely avoid high heels as you won't feel comfortable while walking with them and you need to get hiking boots & sports shoes to feel free to tour around the different attractions in Egypt and you have to put in your mind that you may walk to long distances with your tour guide or during entering the Egyptian tombs, temples, and valleys so you have to guarantee packing the most comfortable ones with you. Here are some of the types of shoes that you can get with you:
Comfortable light walking shoes.
Sandals as you see fit.
Beach shoes or flip-flops
One pair of closed shoes/leather shoes
You also have to bring socks with you as you are not allowed to wear shoes in Mosques.
Basic Travel Accessories for Egypt
If you are traveling on your own without customizing a trip with a travel agency then there are some specific things you have to put in mind in order to avoid any mistakes or any problems Carry Some Guiding Books In order not to miss any important tourist destination, you have to get a guiding book which shows the best attractions in each Egyptian city with the exact location of each one of them. You can easily ask the front desk of your hotel to book a taxi for you as they have some signed taxi drivers so that you don't need to worry about getting lost or pay extra money than what you actually need to pay. If your hotel doesn't offer such a service, then you need to call for Uber, which is a very qualified transportation agency that offers highly qualified drivers who will assist you during all of your tours. To avoid any confusion and to guarantee to have the best possible transfers, book a good travel agency like "Tours from Hurghada" that will take care of all of your transfers inside Egypt especially if you are in the coastal city, Hurghada.
Important Things to Pack for Egypt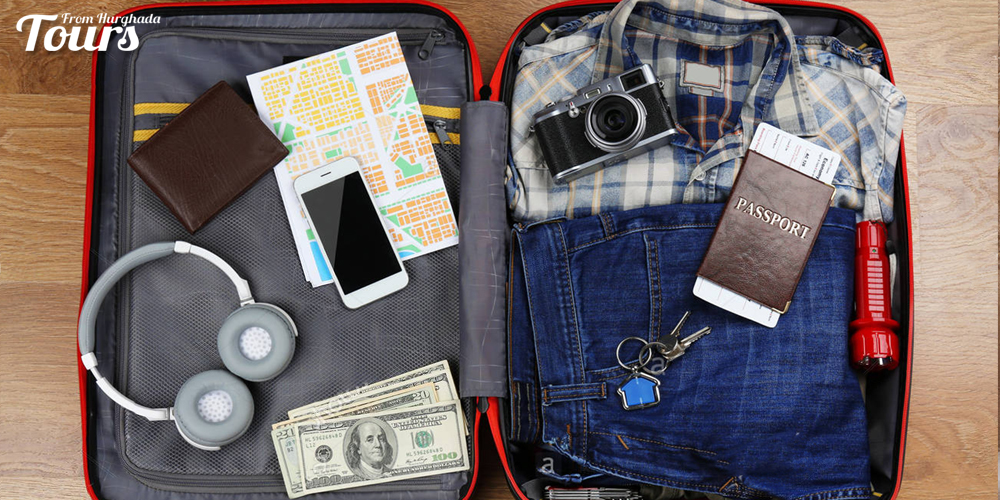 Traveling can be the best thing to do during the whole of your life as long as you have all of what you need to have the best desirable tour. Can't describe how your tour is going to be if you forgot to bring your camera, sunscreen, or even your medicine with you!! So here is a list of the most important things to pack for Egypt with you:
Your Camera
It is so important to carry it with you in order to commemorate your experience in Egypt and taking wonderful pictures with your family members or even if you are a solo traveler. It won't take much space in your suitcase but it has a huge value and it is o.k. if you don't have a camera with you as you can easily take some photos with your phone and ask other people to take pictures for you.
Medication
Medication should be on the top of the things that you pack with you as there are some medicine that you won't find in Egypt but while packing your medication with you, you have to prepare some prescriptions from your doctors and the original bottles of the medication so that you don't face any problems at the domestic or the international airports.
Sewing Kit
It is easy to find different sewing items in Egypt but it is a necessary thing to have your own booked sewing items with you so that you don't miss a lot of time searching for the locations of such places in order to have the ability to fix and tear at your clothes during your tours.
Extra Bag
It is advisable to have your extra bag with you as you will surely buy a lot of souvenirs and gifts back home and in order not to buy bags in Egypt, you need to have your own spare one.
Cigarettes
Some tourists believe that cigarettes in Egypt are harsher than the ones at their home towns and you also have to know that there are the most expensive types of cigarettes also doesn't mean that they will be the same as they are at home just like Marlboro. So far, generally speaking, cigarettes in Egypt are available and inexpensive but you have to know that they won't be the same ones so carry some boxes of your favorite cigarettes with you.
Sunglasses & Hat
It won't be a pleasant tour without your camera, hat, and your sunscreen especially if it is summer and the weather gets hot and you won't be able to enjoy any tours so try to pick them up with you and you will get so relaxed and enjoyed if you are transferred from a place to another with private A.C vehicles and have well-conditioned rooms to spend such a gorgeous accommodation.
Travel Alarm
Although many hotels offer waking up services, you need to sit up a travel alarm to wake you up during any time during the day as it is so important especially if you don't want to miss any flights or any transfers.
Hurghada Holiday Packages & Excursions
So, in order to enjoy the most in Egypt and if got the chance to visit the fascinating city of Hurghada, Our travel agency will provide you with the best facilities to enjoy in Egypt with our day tours, Nile Cruises, and holiday packages and we guarantee that you won't miss any attractions you would like to visit in addition to supplying you with all of the items that you will need and don't worry if you forgot any of your items as we will stay with you step by step, making sure that there is nothing missing.