Egypt is for a lot, the best tourist destination as it combines all of the magical beauty that you may want to see during your vacation. It contains a vast number of attractions, landmarks, monuments, and all of the historical highlights that will allow you to spend the most incomparable adventure following the steps of the great pharaohs. Surprisingly, that is not all that is interesting about Egypt as it has the best sea in the world "
The Red Sea
" that is sometimes referred to as the "Underwater Garden of Eden". It gets its name from red algae as when this alga is in bloom, the water occasionally turns slightly red. The salinity of the Red Sea is amongst the highest of all oceans in the world at 3.6 to 3.8% and the most interesting fact about the Red Sea is that some archaeologists believe the Gulf of Aqaba is where Moses crossed the Red Sea plus the more interesting fact that Saint Catherine's Monastery on Mount Sinai is believed to be built where Moses received the ten commandments. The Red Sea is the home to more than 1200 species of fish and 250 species of coral reefs, which makes it a truly special destination to all the tourists who like the marine life and seek to discover the magnificent world beneath the water of the Sea. And here are some interesting facts about Egypt and the top of Red Sea Resorts with their most desirable activities, beaches, and best Hotels.
Hurghada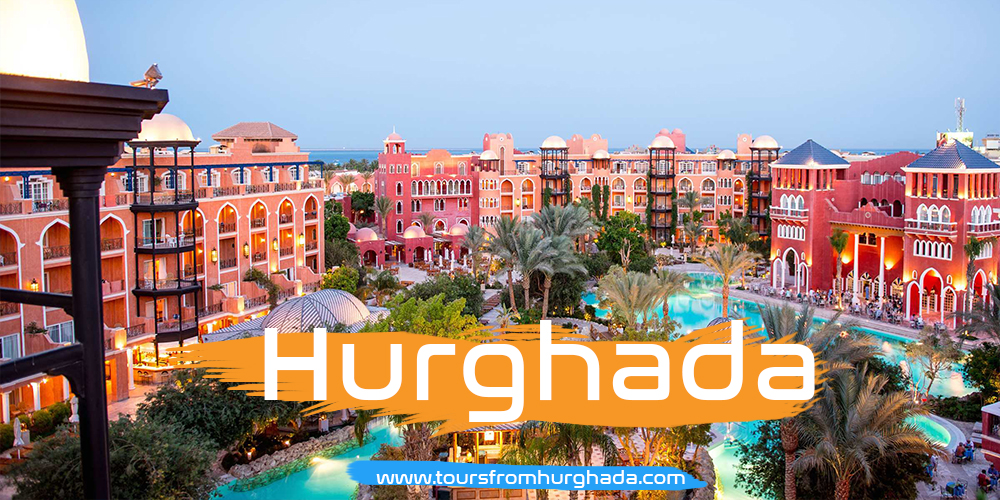 Tourists get attracted to Hurghada because of its crystal blue water, magnificent sandy beaches, nightlife and with no doubt its reasonable hotels' prices and shopping costs. The best thing in Hurghada that the majority of tourists look for is its beaches that are famous for its sloping sandy beaches, gorgeous corals that lie near the coast and you can enjoy this during the whole year even in windy weather that saves tourists from hot summer. You need to know that you'll definitely find a beach in Hurghada that will match your criteria as there is a wide variety of big & small beaches either the reasonable or the luxurious ones. If you are looking for free or inexpensive beaches in Hurghada then you'll need to head to Dahar, where you'll find public beaches. If you are looking for small beaches, then you need to head to the Sheraton, where you'll find a lot of yachts sailing in the morning & in the evening but the only disadvantage about this beach is that it is always dirty & oily from the population caused by the yachts. They are always crowded because of its cheap prices so all of what you need to do to enjoy this beach is to arrive earlier. There are two other famous beaches in Hurghada called El Kawther & Magawish, and they are known as expensive beaches but they offer extra services including swim pool, towel, soft drinks, and other facilities to allow you to have the best possible relaxation tour. Beaches on Sheraton are usually small and the main disadvantage of beaches there that all of them have yachts, and thus in morning, and an evening when yachts back, the sea is dirty and oily from yachts' pollutions. Due to the low cost and location in the center of the city, the beaches on Sheraton are often crowded, so you have to come earlier to find the free place. Some beaches at night work as night clubs.
Places to Visit in Hurghada
There are a lot of amazing places that you need to see in Hurghada and the most common ones among them are Dahar, Marina, Mamsha and Senzo Mall. Here are some short descriptions about each area of them and what you can find in.
Dahar (Old City)
This magnificent area is also known as Downtown and you can easily go there by taxi or a bus. Tourists are interested in such an area because of its market. Among the things that you can buy there are fruits, clothes, and souvenirs, which are two times cheaper than the other touristic shops. This area is also interesting because of the big Coptic Church, called "St. Shenouda Cathedral" located there. Dahar is considered a small reflection of real Egypt.
Hurghada Marina
Marina is a truly luxurious center in Hurghada as it is surrounded by sea on one of its sides and from the other side, there is a fish market with a fish restaurant. This terrific area is one of the cleanest and calmest places to visit in Hurghada, where you can walk, enjoy, and head to the clubs such as its famous club Papas Beach.
Mamsha Promenade
Mamsha is, in fact, a very long street that is surrounded by 4 & 5* hotels and souvenir shops. It is similar to Marina as the area has huge numbers of cafes and is really green by beautiful palms, flowers, and giant cacti. Mamsha cafes have more local style, with local music, and on the "important matches" days all cafes will be filled by football fans and the area really suits Egyptian families and that is why Mamsha is always full of kids, riding, and driving little cars.
Senzo Mall
Senzo Mall is the biggest market in Hurghada and it contains a big gourmet store, called Spinneys, and different world-famous brands of clothes in addition to its several cafes & Restaurants.
Things to do in Hurghada with Kids
Hurghada is closely associated with the Red Sea and the majority of tourists including kids find it the most favorable destination to enjoy playing on the beach and swimming in the sea. There are some beaches with kids' playground and don't forget that the entrance on most of the beaches for kids up to 8 years old is for free. Snorkeling & Diving are truly interesting activities to do in Hurghada to discover the beautiful marine world below the magnificent blue water. If you don't like water but you still want to see the beautiful sea life, then Hurghada Grand Aquarium is going to be your targeted destination. Near this aquarium, there is a sand museum that is also one of the most exciting places to visit in Hurghada. You can also enjoy the most while visiting aqua parks of Hurghada which are Titanic, Jungle Park, and Sindbad. For more fun, add to your schedule visiting bowling center in Hurghada, where you'll enjoy bowling, billiard, table tennis, and many different video games.
Hurghada Night Life
Hurghada is known for its truly interesting nightlife as after sunset, you'll listen to music for every taste. The Night clubs programs usually start at 10 or 11 PM. There are nights called Ladies nights in Hurghada which don't include only free entrance but also free drinks. Papas Beach Club & Little Buddha are the most well-known clubs there where you will find pools inside, cool music, and talented DJs. One of the new nightclubs is the Embassy night club. It's small but comfortable beach located club. They have regularly lady nights and foam parties.
Cafes and Bars in Hurghada
There is a really countless amount of cafes, restaurants, and bars in Hurghada. There are hundreds of small cafes where you can try local cuisine, and even if you used to eat fast food, in Hurghada, you are able to try KFC, McDonald's, Burger King, Pizza Hut, etc. StarFish Restaurant is the tiptop one in Hurghada and there you can order different kinds of fish, pasta, and salads. There is also a Mina restaurant, El Joker, Fish House, etc. In addition to the amazing Red Sea activities to do in Hurghada, there are also non-sea activities including desert safari that is a truly interesting thing to do in a group with some quad bikes to discover the beauty of the Egyptian deserts and find out more about the Egyptian great civilization through visiting the Nubians and have a delicious Nubian dinner.
Sharm El-Sheikh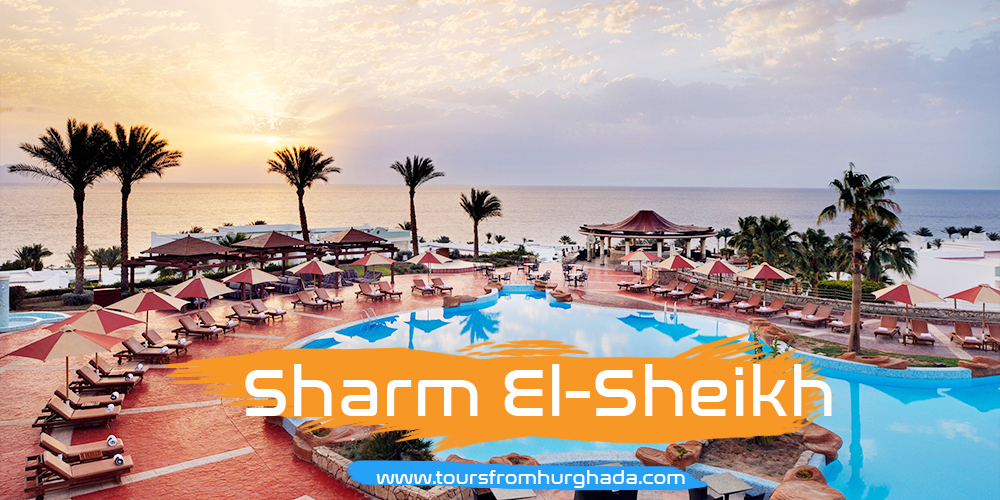 Among the most famous snorkeling & diving spots in the Red Sea lies a very impressive city called Sharm El-Sheikh. It has a wide variety of hotels, restaurants, cafés, and a lot of marine life. Among the most known hotels in Sharm el sheik there are:
Best Hotels in Sharm El Sheik
Hyatt Regency Hotel
It overlooks Gardens Bay and it is one of the most famous red sea resorts that is truly suitable for both couples and families and located a five-minute drive from Sharm El-Sheikh's tourist hub of Naama Bay.
Iberotel Palace
An attractive luxury resort located in the south end of Sharm El Sheikh and contains 263 room overlooking El Maya Bay. It is a small hotel but it is amazing for relaxation.
The Royal Savoy
The most deluxe place that you can spend your vacation in and it offers a luxurious experience in a prime location right next to the Soho Square center. There are many restaurants, nightlife, and a host of activities that you can find there.
Reef Oasis Blue Bay Resort
It is an incredibly complex that overlooks the Red Sea and it contains 696 spacious rooms with private balconies or terraces. The restaurants there offer a good range of eating options including Italian, French, and seafood.
Sea Life Resort
It will allow you to spend a truly romantic holiday experience directly on Nabq Bay's sandy shores with its 282 room, private pier, and picturesque snorkeling. You will find there a seafront pool, a spa with poolside massage rooms, international dining, 24-hour cocktails, a business corner, and fitness facilities.
The Baron Resort
It contains 360 rooms and includes a large central swimming pool and a wide sandy beach.
Hotel Novotel Sharm El-Sheikh
A fanciful resort located in Naama Bay and includes 382 rooms.
Hilton Sharm Waterfalls Resort
An upper-middle-range vacation complex and it takes an only 15-minute drive from Sharm el Sheikh's main tourist hub and it includes 401 rooms.
Royal Albatros Moderna
It is a marvelous resort because of the things that it has. There, you can find a wonderful beach with direct access, a water park, and all-inclusive dining and drinking at multiple international restaurants & bars. It contains 680 rooms.
Things to do in Sharm El Sheik
Here are some of the most preferable things & activities that you can do in Sharm El Sheik:
Head to a tour to Ras Mohammed National Park.
Start a diving excursion in the Thistlegorm.
Head to Naama Bay, which is the epicenter of Sharm el-Sheikh's resort life.
Visit Jolanda Reef that is one of the most popular dive sites in the northern section of the Red Sea.
Enjoy till the last minute while being in Ras Um Sid "the best among the whole coastal beaches".
Head to St. Catherine's Monastery and visit the site where Moses is said to have received the Ten Commandments.
Have a day trip to the Blue Whole.
Start a shopping trip in Sharm Old Market
Marsa Alam

Marsa Alam is one of the famous Red Sea resorts that offers a lot of beaches, hotels, and activities to be done while being there. Marsa Alam is a very spectacular tourist destination because it offers nature preserves and marine wonders along with various activities and adventures to explore the treasures of Marsa Alam consequently and significantly. Here are some of the most interesting activities that you can do in Marsa Alam.
Things to do in Marsa Alam:
Swim with the dolphins
Go on fishing or kite surfing.
Head to some adventurous safari tours.
Spend a night at Port Ghalib Marina, where you will have the ability to try some of the well-known seafood restaurants to enjoy the taste of the amazing Egyptian dishes.
Enjoy some incredible snorkeling & diving excursions as Marsa Alam is a fascinating red sea resort that is rich with its incredible diving and snorkeling sites and here are some of them:
Best Sites for Diving in Marsa Alam:
ELPHINSTONE REEF
DOLPHIN HOUSE REEF
SATAYA REEF
MARSA MUBARAK
THE BROTHERS ISLAND
DAEDALUS REEF
HAMADA WRECK
Best of Marsa Alam Beaches:
SHARM EL LULI
MARSA SHOONA
ABU DABBAB
GEBEL EL ROSAS
QULAAN ISLANDS
Parks of Marsa Alam:
WADI EL GEMAL NATIONAL PARK
GEBEL ELBA NATIONAL PARK
SAMMADAI NATIONAL PARK
DOLPHIN HOUSE
AQUA CORAYA
Cultural Attractions of Marsa Alam:
MONS SMARAGDUS or EMERALD MOUNTAIN
MONS CLAUDIANUS
TEMPLE OF SETI I
MYOS HORMOS
WADI HAMMAMAT
BIR HAMMAMAT
BIR UMM FAWAKIR
SHALATEEN CAMEL MARKET
El-Gouna
El-Gouna is one of the top Red Sea resorts, it's a tourist destination where you can have a variety of activities, sports and a lot of entertaining things while spending your vacation in. Whenever you find yourself in El-Gouna, it will be an amazing thing to have some wonderful activities there, and here are some of them.
Best Things to Do in El Gouna
Head to Sliders Cable Park
The best possible destination to have some waters sports and activities because it offers a controlled environment where you can try new moves and get used to the water in protected lagoons.
Enjoy Kitesurfing & Diving
There are 6 professional kitting centers in El-Gouna which makes the resort a truly one of its kind and there are more than 9 diving centers in El-Gouna to start diving lessons.
Enjoy Snorkeling
It is an amazing experience to head in a snorkeling excursion with a mask and a fin to explore the world underwater.
Try to Standup Paddling
Stay active and enjoy the best views from the sea without any stress while stand up paddling as there are many interlocking lagoons and protected waters that allow you to enjoy some marvelous expeditions.
Go Parasailing
Enjoy the beautiful view of the sea and head on a parasailing tour while parachuting the gorgeous sky of El-Gouna.
Start a Desert Safari
Attend the beautiful sunset of the sun in the sky of El-Gouna and discover the beauty of the Egyptian desert that is going to be such an exceptional tour for you. Here is a list of the Most Recommended Hotels in El-Gouna:
Ancient Sands Resort El Gouna
Panorama Bungalows Resort El Gouna
Steigenberger Golf Resort
The Three Corners Ocean View Adults Only
The Three Corners Rihana Inn
Sultan Bey Hotel
Villa 4 bedrooms with Private Pool
Sheraton Miramar Resort El Gouna
Dahab
Dahab is one of the top Red Sea resorts in Egypt, it's reviving to an unexpected extent with its vibrant amusing activities. There are many noteworthy activities that you can practice easily over there and here are some of them.
Best Things to do in Dahab
Diving
Diving is definitely the best activity to do in one of the best red sea resorts like Dahab as it has the top 10 diving spots worldwide. You can also enjoy the amazing coral reefs and outstanding marine life with different wonderful types of fishes. That is not all as you can start a diving course that starts with a semi-easy level "open water course" and of course you can upgrade more and take the whole course till you become a diving instructor.
Snorkeling
You can simply go snorkeling if you don't like diving. Use your mask, snorkel tube and fins and discover the graceful water of Dahab's beaches. While doing the snorkeling excursion, you'll enjoy the beauty of the colorful coral reefs especially In Abu Gallum, which are reefs of purple, yellow.
Windsurfing
If you are an adventurous person and really want to start an adventure tour, then windsurfing is the most preferable excursion for you. All of what you have to do is to stand on a board and hold on to the pole of the sail and you also have to control the sail and know how to change your directions properly in order not to fall into the water.
Kayaking
It is a very easy activity that doesn't require much experience to be done as you only need to hold the paddle and stroke right and left to get into the sea.
Hiking
Start a walking journey through the road for long distances, including scrambling and even walking on hills of rocks and climbing rocks to reach the place you want to get to only in Dahab that offers you great opportunities for hiking. You can start hiking excursions in the Colored Canyon, White Canyon, Arada Canyon, Salama Canyon, Abu Gallum and definitely Wadi Wehswashi.
Best Hotels in Dahab:
Monica Hotel
Full Moon
Tropitel Dahab Oasis
Dahab Plaza Hotel
Monica Hotel
Tours From the Red Sea Resorts:
we are specialized in creating the best holiday packages with day tours and excursions from or to any coastal resorts along the Red Sea, so whatever you are in Hurghada, El Gouna, Makadi Bay, Soma Bay, Port Ghalib, Marsa Alam or any destination in the Red Sea, then we can make you enjoy the best day tour and excursion or holiday packages ever, so check our day tours and book us now with the best services, tour guides ever. Also, if you plan to enjoy a holiday in Hurghada, then check our Hurghada holiday packages and book your holiday.