Ibn Tulun mosque
is able to manifest the beautiful essence of the Islamic culture in the most majestic manner. The mosque is highly significant as it is the best-preserved mosque in
Egypt
and one of Cairo's oldest intact functioning Islamic monuments and the home of an unbelievable amount of history and the purest examples of classical Islamic architecture.
The History of Ibn Tulun Mosque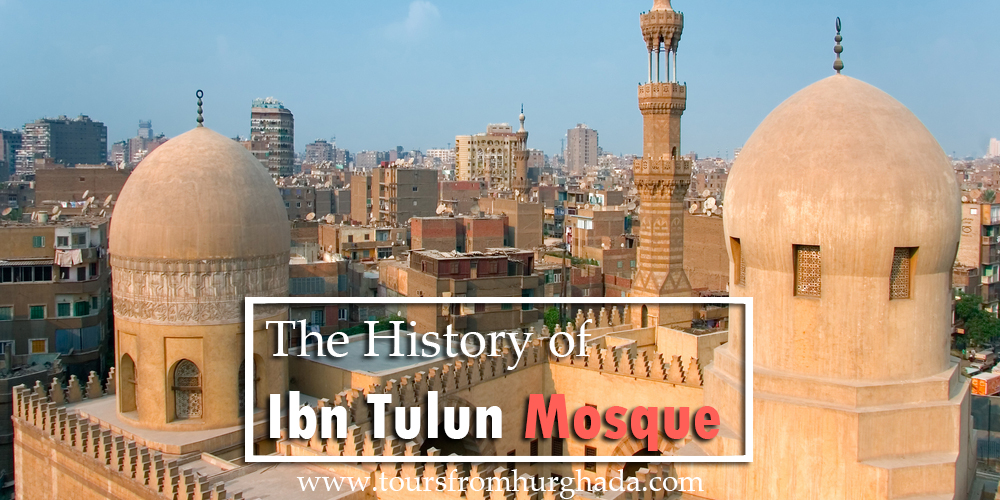 Ibn Tulun Mosque was constructed by Ahmed Ibn Tulun who ruled Egypt from 868 to 883A.D under the rule of the Abbasid Caliph. After taking control of Egypt, he created a new city called Al-Qata'i on a rocky outcrop said to be the landing location of Noah's Ark. The construction of a palace complex, a hippodrome, large mosque named after him was completed In May 879 C.E.
The Influence of Ibn Tulun Mosque
Ibn Tulun mosque had a profound influence on the development of European architecture beyond Islamic boundaries. It was the first-ever recorded instance in architecture history of the systematic adoption of piers to carry the arcades and the roof as an alternative to columns. The mosque was also the first building that the pointed arch was used in a manner both constructively and systematically. Elements as the pointed arch, the wall battlements and the piers became an essential ingredient of Gothic architecture.
Ibn Tulun Mosque Architecture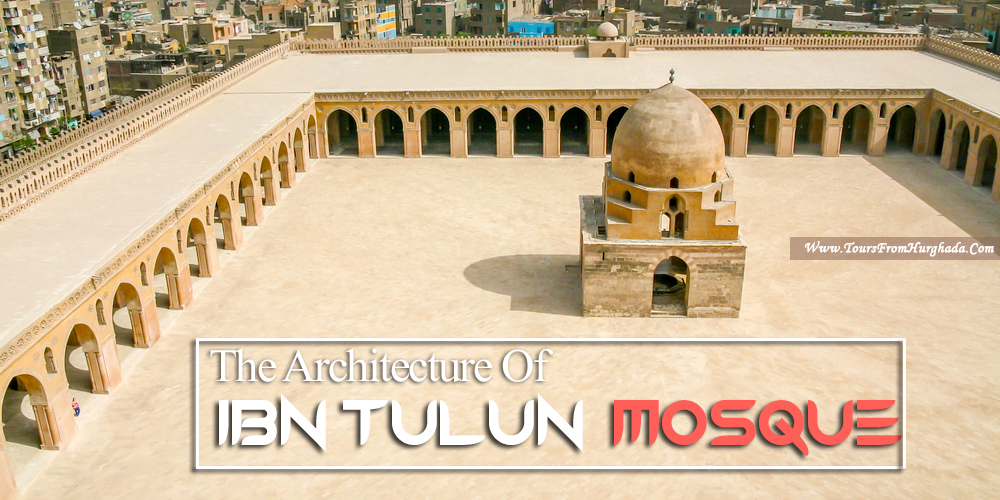 Ibn Tulun Mosque was built on a 26,318 sqm, which makes it the third-largest mosque in the world. Ibn Tulun drew inspiration for the construction and design of the mosque from the ancient mosque of Samarra (Iraq) in his homeland. Ibn Tulun Mosque was built in a Samarian style common with Abbasid construction. The mosque has a square shape design 162 meters long, a total number of 42 doors and consists of three main sections; the first section is the praying hall which holds the mesmerizing mihrab and minibar, the second section is the beautifully decorated courtyard and the third section is the open extensions (wall battlements) that surround the mosque and works as a barrier between the streets and the religious interior. Ibn Tulun Mosque and the arches of the courtyard are decorated with majestic carved designs of stucco and wood.
The Interior Design of Ibn Tulun Mosque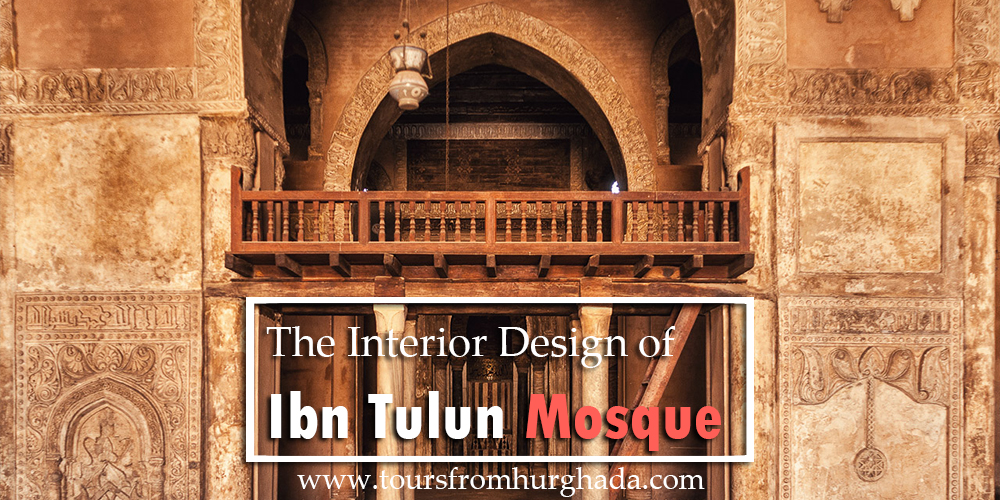 The internal decoration of the mosque is truly enchanting as some of the decoration patterns can be traced back to the Hellenic and Sassanian era, on the windows and the arcades are a combination of floral and geometrical patterns. Ibn Tulun mosque has magical calligraphy on the high section of the walls, the internal frames of the windows and the mihrab. The unique minaret is also modeled after the minarets of Samarra, with a spiral staircase around the outside. The mosque was restored and reconstructed several couples across history, notably between 1296 AD and 1299 A.D and most recently in 1890 AD.