Often called the crown of the mosques or the antique mosque,
Amr Ibn Al-As mosque
was the first construction of its kind in
Egypt
as it was constructed in
641 A.D
by Commander
Amr Ibn Alas
, to be the first mosque to ever be built in the whole of
Africa
. Amr Ibn Al-As mosque was built on the same location of his tent where a dove nested on his tent and laid an egg, which made him believe it was a good omen of God's will and this site is chosen to be the capital of Islamic empire in Egypt.
The History of Amr Ibn Al-As Mosque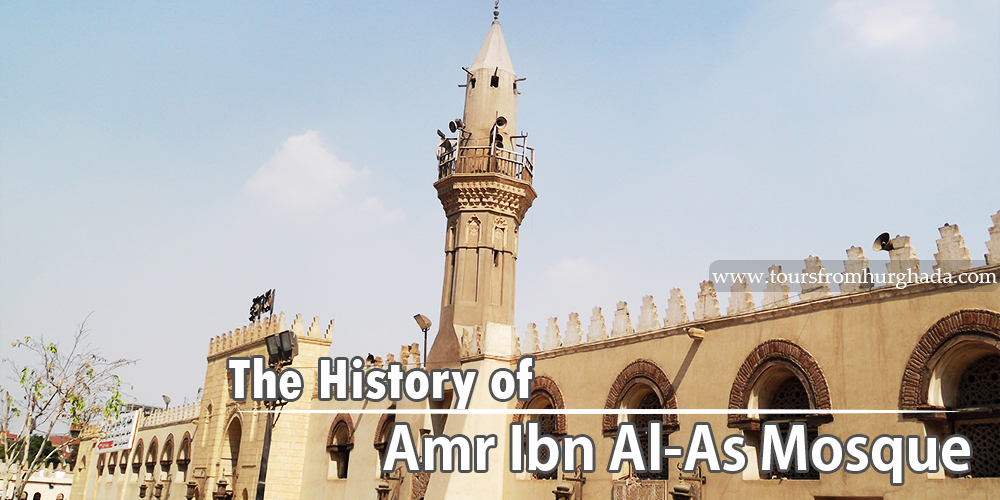 In 640 A.D, the Islamic army led by general Amr ibn Al Aas who was hailed by the Copts as a liberator, he was able to capture Alexandria (the capital of Egypt during the Greco-Roman period), and move on to modern-day Cairo in order to attack the fort of Babylon along the bank of the Nile. Amr Ibn Al-As mosque was built in the place of Amr Ibn Alas's tent in the city of Fustat (Arabic word of a tent) on the eastern side of the Nile at the southern part of the delta which became the capital of Muslim Egypt.
Amr Ibn Al-As Mosque Architecture
Lies in the heart of old Cairo is Amr Ibn Al-As mosque which primarily had a modest rectangular structure made of palm leaves, trunks and mud-bricks, it's merely impossible to know the original design of the first building as it was destroyed, redesigned and reconstructed countless times since the 7th century. Nothing of the original structure still the same as the mosque was built using mud-brick and palm trunks and it was rebuilt various times over the years: the first time was in 827 A.D, the mosque was rebuilt, enlarged and arcades of columns were erected, in 1172 the city of Fustat was burned by the crusaders and restored by Saladin. After years of decay due to the arrival of Napoleon Bonaparte's troops to Cairo in 1798, the last renovation of the mosque was in 1875. The mosque is still an active house of prayer with a devout loyal congregation and is considered an important Islamic landmark for its historical significance as many tourists are attracted to it from all over the world.