Queen Cleopatra, a story of forbidden love began when Alexander the Great enrolled Egypt in his empire in 332 BC and established a new capital under the name Alexandria and when he died the empire was divided between his main generals which led the Macedonian Greek general Ptolemy I Soter to take control of Egypt and established the Ptolemaic dynasty which lasted for 300 years until the birth of Queen Cleopatra VII.
Queen Cleopatra Identity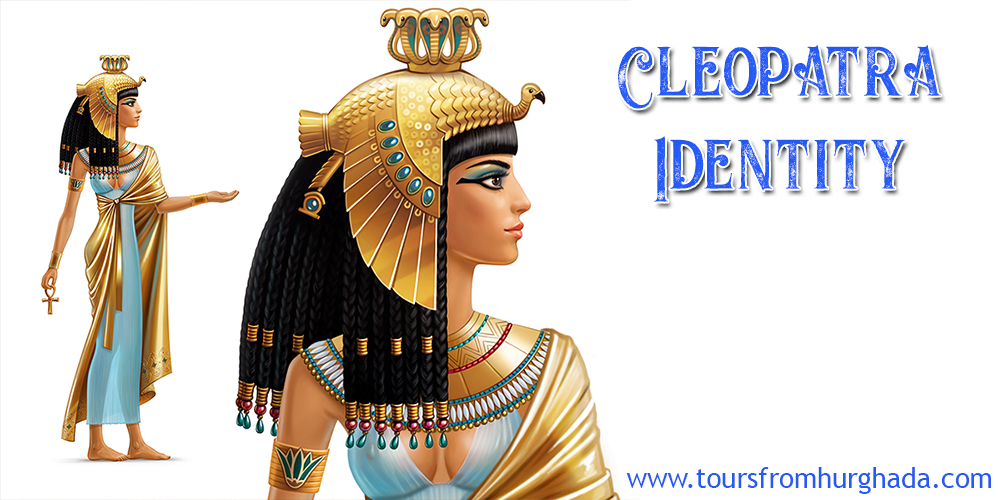 She is one of the most famous, intelligent and powerful female rulers in ancient history. In 69 B.C Queen Cleopatra was born to become the daughter princess of King Ptolemy XII. Cleopatra was a genius diplomat, linguist, naval commander, medical author and the first and last member of the Ptolemaic dynasty to learn the Egyptian language beside her native koine Greek.
Queen Cleopatra Family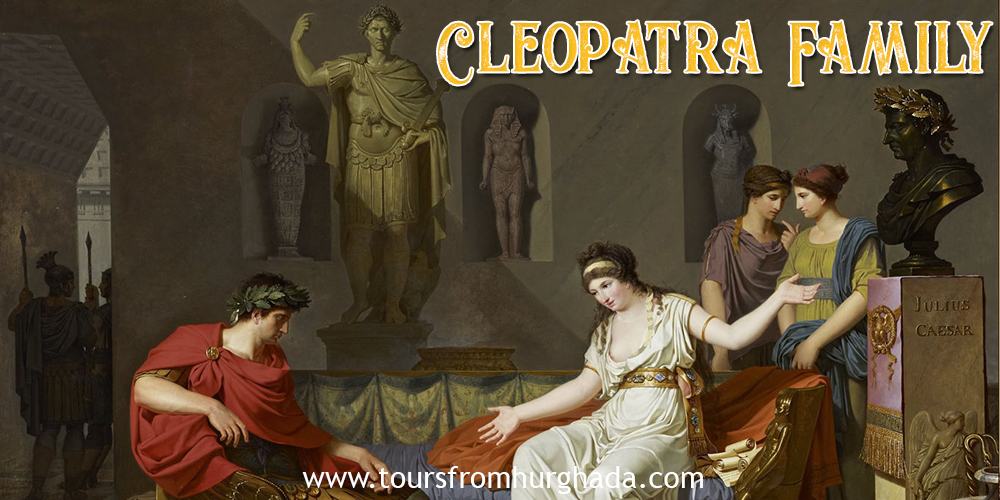 Her father Ptolemy XII died in 51 BC, leaving the throne to 18-year-old Cleopatra and her 10-year-old brother Ptolemy XIV. The two siblings were planned to be married in order to keep the bloodline, as was customary at the time.
Queen Cleopatra History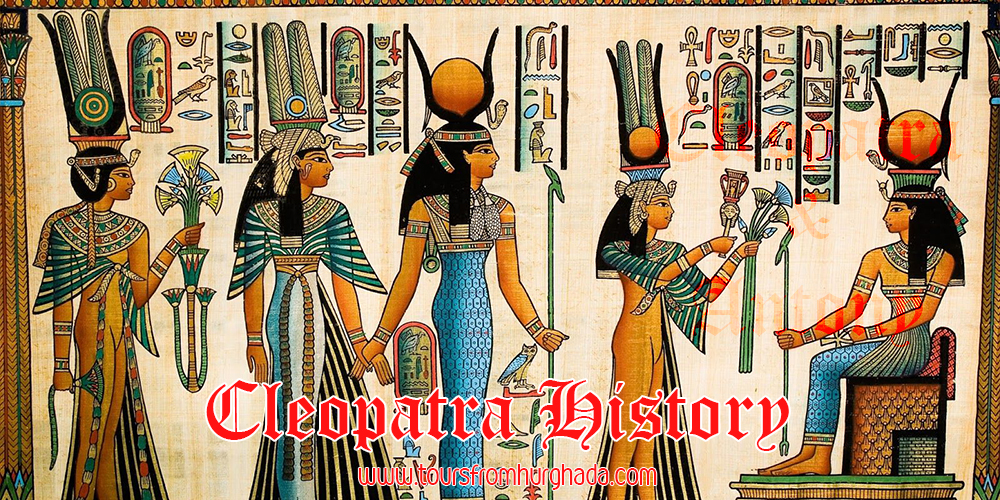 After they assumed power, complications happened between Cleopatra and Ptolemy XIII. Eventually, Cleopatra fled to Syria in 49 BC, where she assembled an army to defeat her brother in order to declare the throne for herself. In 48 B.C, she returned to Egypt with her military might and faced her brother at Pelusium on the Egyptian empire's eastern border.
Around this time, the civil war between Julius Caesar and Pompey was consuming the glorious city of Rome which led Pompey to seek out refuge in Egypt, but was killed by orders from Ptolemy to win Julius Caesar favor and help him defeat Cleopatra but she was one step ahead as she was able to sneak herself in the royal palace and win his favor as an alley.
Following Caesar's victory of Ptolemy's forces at the Battle of the Nile, Caesar restored Cleopatra to the throne. Julius Caesar desired to conquer Egypt and use its wealth in order to fund his conquest to return to power in Rome so he followed Ptolemy all the way to Alexandria where he died.
Caesar entered Alexandria as an unlikable conqueror and restored the throne to Cleopatra and her younger brother Ptolemy XIV, Caesar remained with his beloved Cleopatra and in 47 BC she gave birth to a boy called Ptolemy Caesar known as Caesarion.
Queen Cleopatra Reign
Cleopatra eventually traveled to Rome to meet Caesar but returned to Egypt in 44 B.C after Caesar was assassinated. And soon after her brother Ptolemy XIV died. Her son Caesarion was named co-regent. Cleopatra identified herself with Goddess of motherhood Isis, the wife of the ruler of the underworld and the mother of the sky god Horus to declare herself as a holy royalty and she was often called the New Isis.
Queen Cleopatra and Antony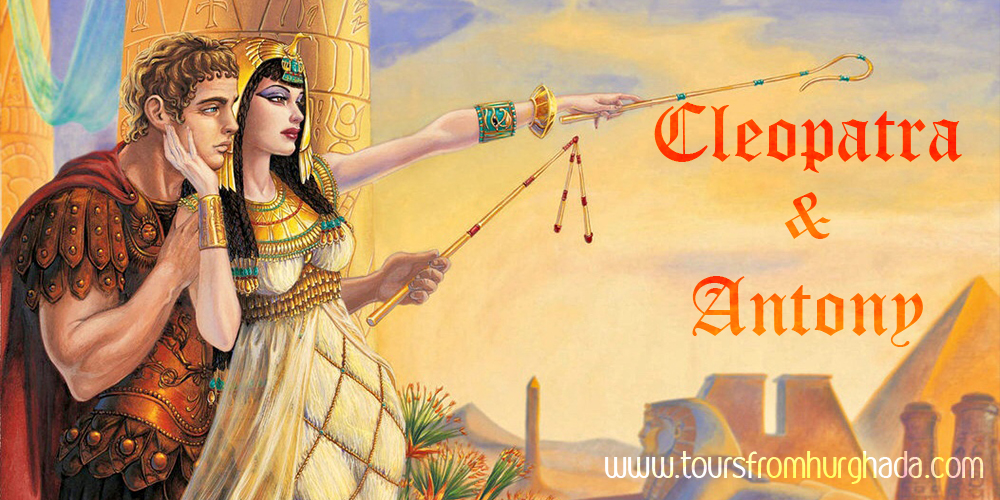 In 41 B.C, General Marc Antony, part of the Second Triumvirate that ruled Rome following the assassination of Caesar, sent a message for Cleopatra asking her to show where her allegiance lies after the death of the empire's leader.
Cleopatra accepted his request and made an extravagant lavish entrance into the city of Tarsus to grab his attention. Captivated by her beauty and her powerful personality, Antony began a love affair with Cleopatra that would eventually lead to the birth of three children, including twins named Alexander Helios and Cleopatra Selene.
Antony returned with Cleopatra to Alexandria with a triumphant flair in 34 BC as Crowds swarmed to the Gymnasium to catch a glimpse of the beautiful celebrity couple seated on the golden throne elevated on silver platforms and beside them sat their children.
The Battle of Actium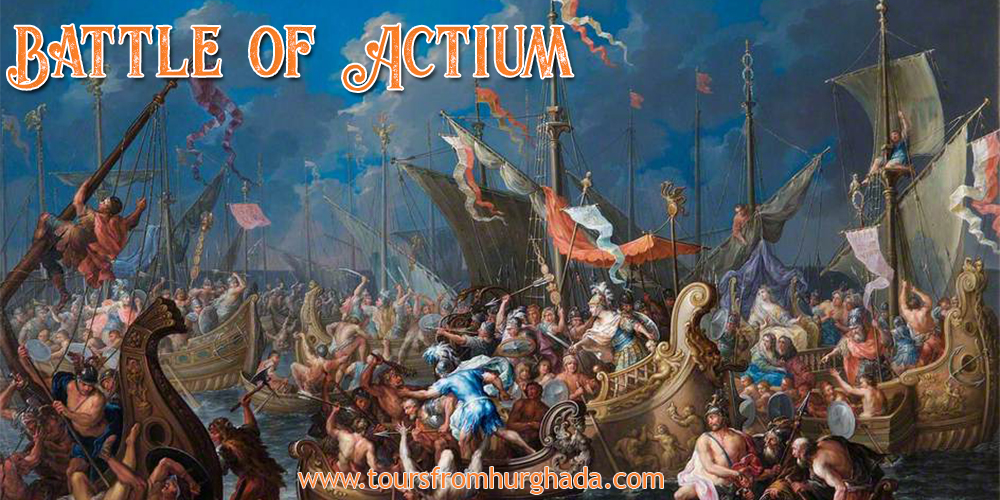 In 34 BC, Antony publicly irritated his rival Octavian by declaring Caesarion Caesar's and Cleopatra's real son as the rightful heir to the throne, rather than Caeser adoptive son Octavian who fought back, declaring to the Roman people that Antony had turned over Roman possessions to Cleopatra and that there were plans to abandon Rome and create a new capital in Egypt so in 32 BC the Roman Senate stripped Antony of all his titles and declared war on Cleopatra.
On September of 31 B.C., Cleopatra, and Antony combined armies to attempt to defeat Octavian in a raging sea battle at Actium, on Greece's west coast. The battle proved how the Egyptian force was unready for the veracity of Octavian forces as the attacked them from all sides leading Cleopatra to flee to Egypt and Antony to go to Alexandria to defend the city.
Queen Cleopatra Death
Antony was falsely informed that Cleopatra had committed suicide. Upon hearing the news, he fell on his sword. on August 12, 30 B.C, After hearing news and because the Octavian forces were approaching her door, Cleopatra followed her lover's demise by committing suicide with the help of her two servants using a poisonous snake a symbol of divine royalty. She died at the age of 39 and her son Caeserion was arrested and executed soon after.
The two lovers were buried together, as they had wished, and Egypt became a province of the Roman Empire under the rule of Caesar Augustus and became officially called Aegyptus.
Was Queen Cleopatra Black? Her Racial Origin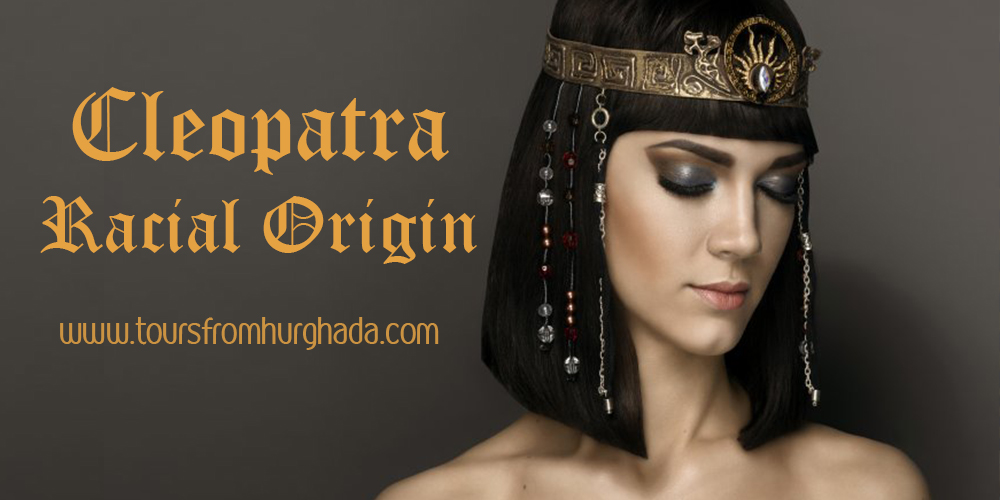 Queen Cleopatra was the ruler of Egypt but was not fully Egyptian as she was of Macedonian Greek ancestry with some Persian and Syrian ancestry.
After great research, science and history prove she was not fully black despite having a black grandmother or white but was a pale olive skin with dark hair because she portrayed herself as an eastern Mediterranean type on her official coins.
Queen Cleopatra Tomb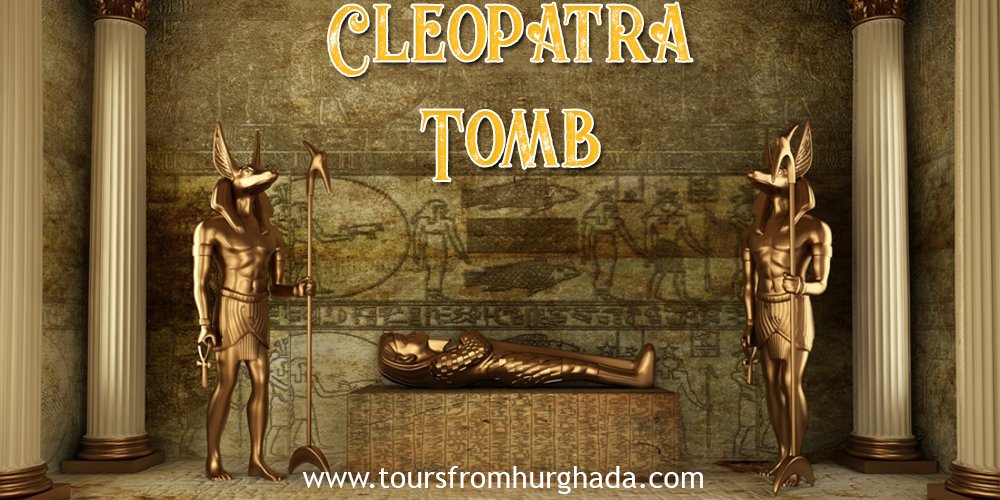 The tomb of Queen Cleopatra and Antony from 30 BC remains unknown but many records believe that it is located near Alexandria and many expeditions are still working on discovering it.