Tours from Hurghada Travel Alerts and Safety Guidelines
Tours from Hurghada for more than 15 years have customized and operated the most incredible historical and cultural tours around the immortal land and waters of Egypt while providing a secure and safe atmosphere for all our visitors from all over the world. Tours from Hurghada are aware of all the rick elements and safety factors needed to ensure the welfare of all our clients. Some of these factors are:

Safety Protocols During Covid-19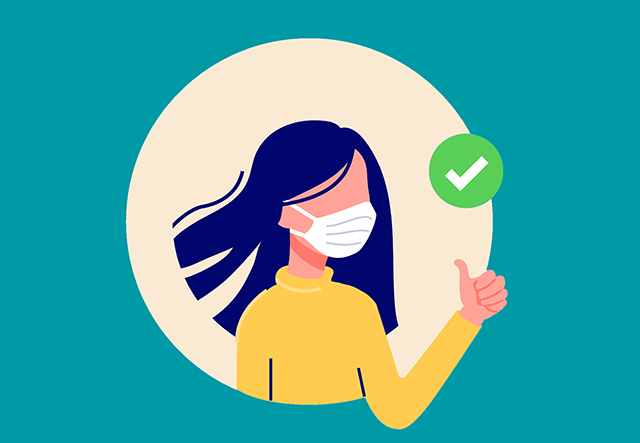 Tours from Hurghada will play a vital role in stopping the spread of the coronavirus through the guidelines and safety measures issued by the WHO organization and the world counsel of Tourism, which are:
1. There should only be 10 people in the group tours and everyone should be social distancing.
2. There should be one meter of social distance between our travelers.
3. All our travelers must know that masks are obligatory and everyone should have them plus we will provide our clients with masks if they don't have one.
4. We will provide all our clients with sand sanitizers to staff protected.
5. Our staff of drivers, tour guides, hotel staff, and everyone else will be wearing medical masks and gloves.
6. We will provide our clients with high rates of Nile cruises and hotels that ensure the safety and hygienic nature of all clients during their time in Egypt.
7. Daily medical checks will be operated on our staff to ensure their good health and safety and if one of our team showed any symptoms then they will be isolated immediately.
8. If anyone has a higher temperature of 37 C then that person will be taken care of.
9. All the vehicles and means of transportation will be cleansed and sanitized every 24 hours to ensure the safety of all our clients.
10. All the vehicles will have a total maximum capacity of 50%.
11. All the tourist attractions will have a maximum capacity of 50%.
All these guidelines have been in the works since 2020 so if any of our clients have any questions at any time.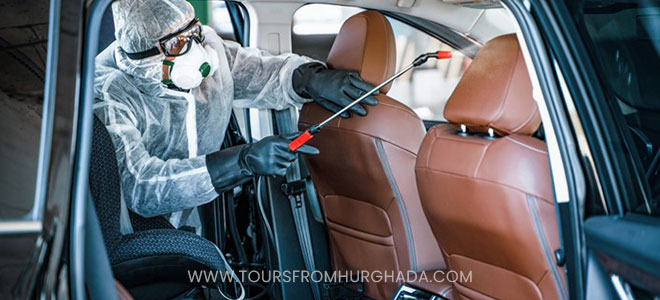 Transportation
We expect all our clients to follow all the transportation safety rulers across all buses, trains, vehicles, and boats at all times. All our client should always wear their seatbelts on. If anyone wishes to ride a motorbike taxi then the driving license of the driver should be checked plus confirming the travel insurance of each traveler. We provide all our guests with the safest and most suitable means of transportation during their vacation tour in Egypt.

Boats and Ferries
All the sea vehicles are highly top rated which will contain all the needed safety measures like secure lifejackets and a skilled boat operator who will make sure everything is secure to all our clients.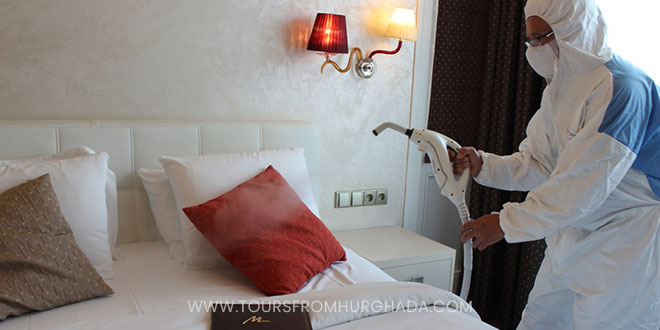 Accommodations
We make sure all our accommodations are the best of the best which will provide the ultimate safety and comfort as they are regularly checked by our tour operators to make sure every client is safe and enjoying their time. All the accommodations are personally chosen by us based on their great reviews and ratings. All the accommodations will possess an emergency exit plus a professionally trained staff member will be with you. The tour operator will offer all clients the finest means of comfort and safety. 

Bicycles
It is required by all travelers to wear a helmet and safety gear if they wish to ride a bicycle.



Activities
All travelers must inform us any of our clients have a pre-existing condition and health concerns before traveling. Our tour operators will make sure all our clients are safe and briefed about everything. It is wise to listen to the tour operators as they will know which activities are suitable and which are not.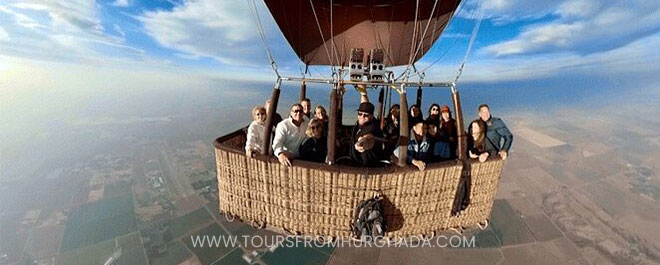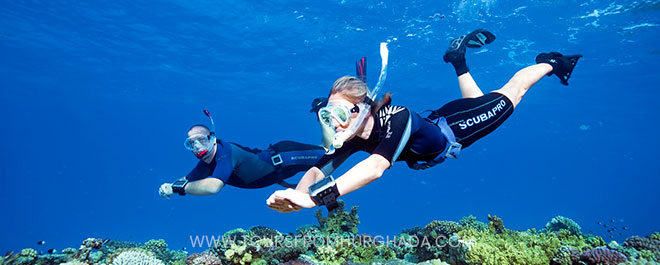 Snorkeling and Diving
The red sea is a magical destination where travelers from all over the world can enjoy some amazing aquatic activities. The tour operator will make sure all the safety measures are applied. Travelers must make sure they are capable of swimming and snorkeling before starting and must follow all the needed instructions.

Exploration
All the historical wonders will involve a lot of walking that's why it is advised all travelers to wear comfortable footwear and light clothes so everyone can move easier and feel more relaxed. Everyone should stay together and not wander alone. The tour guide will make sure all the clients are safe and sound if there was any problem with the weather condition or the landscape.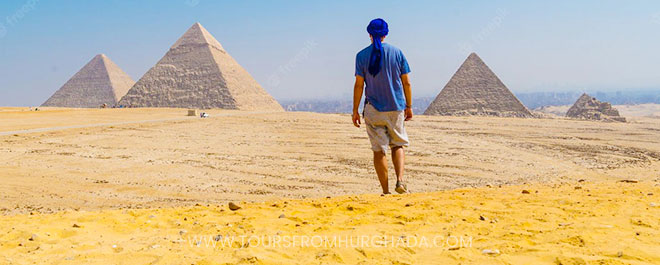 Animals
 A camel or a horse ride is a highly unique experience found in the Giza plateau that will shed some light magical wonder of Egypt in a very special manner.  It is advised to respect the welfare of all animals in Egypt.

First Aid Kits
All our tour guides are trained to operate a medical kit that will have all the basics needed to provide the most ideal medical assistance. All personal medication should be carried out by the traveler during their time in Egypt.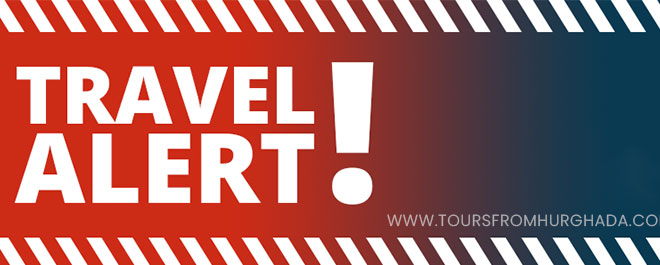 Travel Alerts
Our staff will monitor the movement of all our clients both domestic and foreign, and be in touch to understand the situation of all our clients and provide the safest vacation. This is the possibility of the occurrence of a natural phenomenon or man-made tragedy that could affect your future plan.