Tours From Hurghada Quality Standards
"Tours from Hurghada" is a highly trustworthy travel agency that launched its first tours in 2004 to the magical gateway leading the legendary and untold riches of great history and culture starting from the natural beauty of the tropical red sea. At the initial moment of contact, we will provide our clients with the finest services and everyone will become under the total supervision of our support system we will work hard to fulfill the needs and requirements of all our clients. We make sure all our clients experience the highest levels of professionalism and care from the first moment of contact until departure. Tours from Hurghada will maintain the highest regard for the company's quality standards.

Tours from Hurghada's Tour Guides
All our guides are highly experienced and skilled and know all the mysteries and hidden allure & glory about the great attractions of Egypt. The tour guides will be the compass and watchful eye of every client that will shed light on the immortal heritage of this heavenly land. Our tour guides must be the best in their field and follow certain criteria in order to get hired with us, these rules are:
All tour guides must have 6 years of Experience at least in the field.
Must be a college graduate.
Must be registered in the tour guides syndicate and the Egyptian tourism ministry.
Must be fluent in their second foreign language.
Must pass our series of tests that showcase their personal traits, communications, resourcefulness, their knowledge, and overall behavior.
All tour guides will need to know everything concerning the history and the attraction of ancient Egypt and can help our guests navigate across the exotic culture of Egypt.

Tours from Hurghada's Tour Operators
Our tour operators are very skilled and qualified tour operators who make sure all our clients are enjoying the vacation of a lifetime. Our tour operators are professional, experienced, and easily reachable as they are ready 24/7 to handle any request from our clients. Our tour operators' main goal is to understand the demands of the clients, answer all their inquiries, create the most fitting itinerary, and book & organize the most suitable accommodations, transportations, activities that if ideal and timely precise with the schedule of the tour.
Every single action taken by our client will be checked with the client and they will work on showcasing all the ideal options. The tour operator much like the tour guide will be with you at all times, just one call or text away, as the tour operators will update the clients with every detail concerning all the booking and reservation procedures before and after your arrival.

Our Transportation
Transportation plays a vital part in the comfort of the vacation tour, for this reason, we work on providing highly skilled drivers. All our transportations are efficient and ready to provide the ultimate relaxation to all our clients from all ages.
Vehicles
All our vehicles are modern with air-conditioned with a professional driver which offers the highest level of safety of comfort. Each vehicle is chosen according to the number of travelers plus the type of tour.
Planes
The flights are booked according to the timing of the scheduled tour and we only deal with Egypt Air and Air Cairo which are part of the Star Alliance and known for their safety and reliability. There is also Nile Air and Flay Egypt which offer great domestic flights based on their availability.
Trains
Trains offer a delightful experience, especially between short distances like Luxor and Aswan. We book all our clients as first-class trains to enjoy their time to the fullest if they wished to board a train. As for long distances we highly recommend a more suitable means of travel.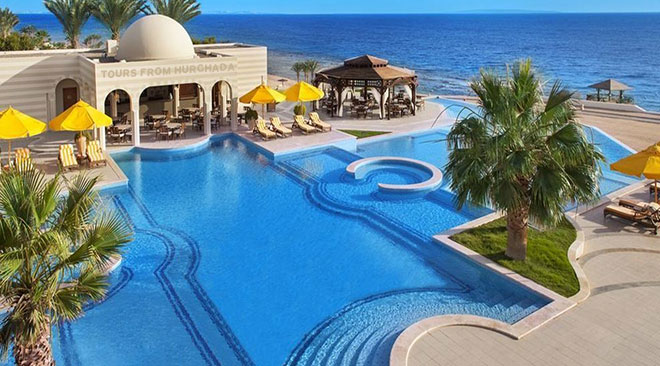 Tours from Hurghada Accommodations
The accommodations whether a hotel or a Nile cruise is the main and vital key to a memorable and majestic vacation around Egypt. Our operating and booking team will provide our clients with the most suitable accommodation after checking for availability with our guests. We always keep checking on our guest's welfare and overall treatment. All the best hotels in Egypt are 5* that come at very affordable places which are highly recommended for all travelers so they can enjoy the vacation of their lifetime across the heavens of Egypt.

Tour from Hurghada Management
The management process of creating a tour requires accuracy, efficiency, vision, and experience, which is all the tools that our operating and booking team possess to manage a tour with great care and professionalism with the help of the finest tour operators, tour guides who will manage the most incredible attractions, vehicles, accommodations, and overall service. When the tour is customized and approved and confirmed by the client and the required down is paid then all the necessary requirements and bookings are made while keeping all our clients updated with every detail.
A personal account will be made to all our clients which will include all their reservations and will of course will be updated with each new booking or entry. Our management team will provide an accurate and efficient service before the tour by providing the complete and final transfers, tour guides info, hotel info, and anything else plus throughout the entire tour, we will be with our clients during their every move.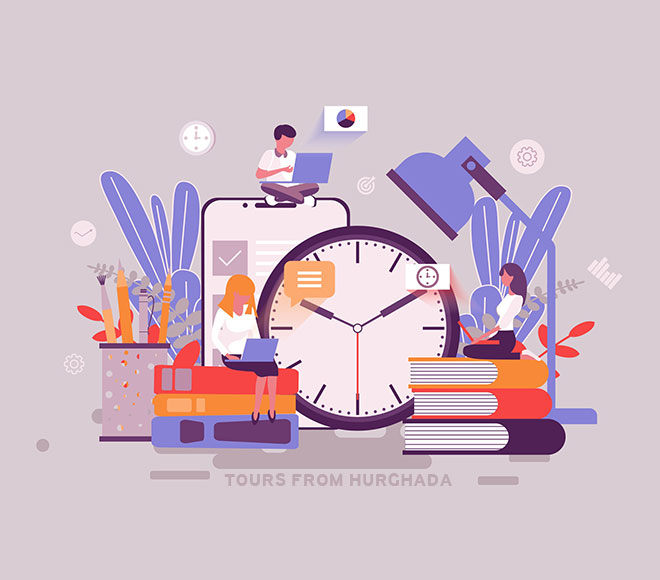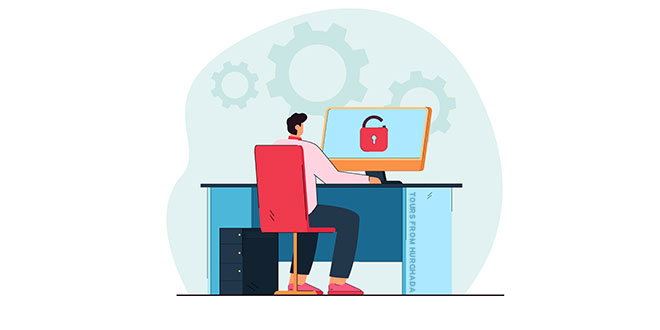 Security Procedures
The security and welfare of all our guests are put in the highest regard as from the moment of contact we make sure that all their information is safeguarded, and stored which are only accessible by clients and tour operators. Our employees will be with our clients from the moment of landing then every move across Egypt will be with an experienced tour guide. Plus our tour operators and customer support will be with our clients during every second of their vacation time in Egypt.